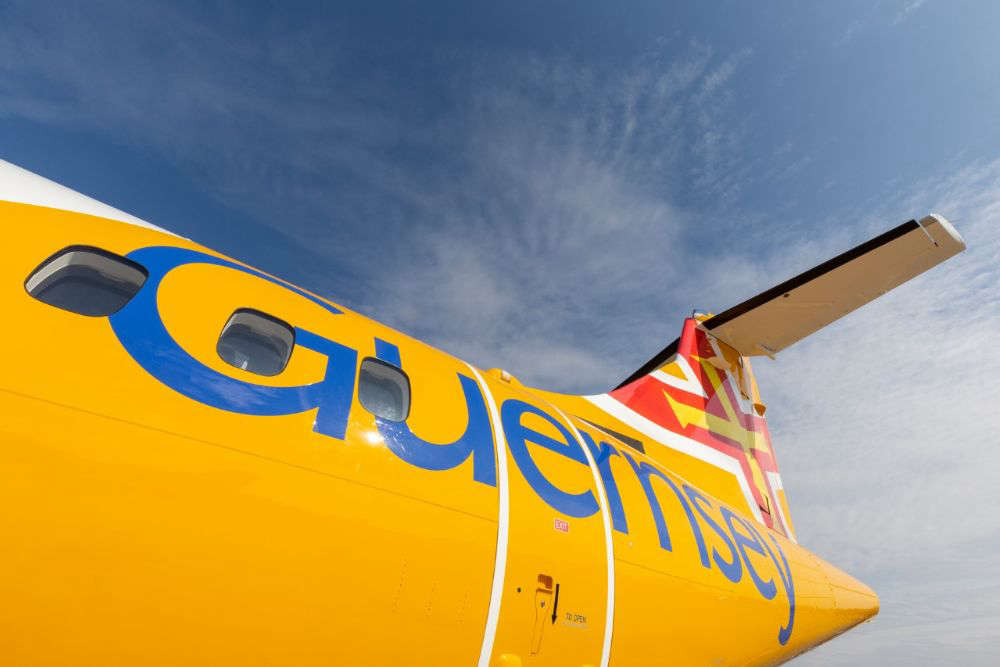 Guernsey's state-owned airline, Aurigny, has made its first profit in 15 years.
After having its debts written off twice in the past six years, the company has made around £170,000.
Last year, CEO Nico Bezuidenhout set out a plan for the airline to return to profitability by 2023.
It included unifying the Aurigny fleet, scrapping its Dornier 228 and Embraer jet in favour of all ATR aircraft to reduce maintenance costs.
Speaking to Island FM, Mr Bezuidenhout says this is part of a journey for the business, rather than a one-off event:
"We're happy to see some of the steps we've taken come to fruition - we've reduced our overhead costs by 14.5% by simplifying our fleet, but that's just the first step in our journey.
We've reduced fixed costs and overheads, we've reduced the number of aircraft on our balance sheet or that we're paying leases for, and we have ensured that we use our human resources and physical assets more productively - filling seats more effectively and making sure that we improve efficiency by swapping all our aircraft over to ATRs."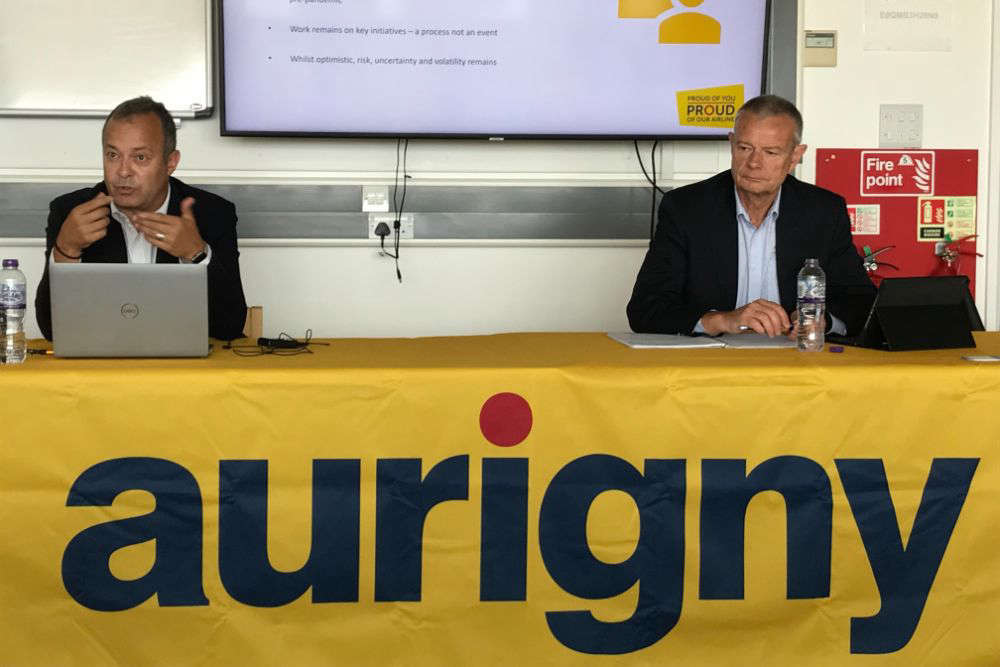 Aurigny CEO, Nico Bezuidenhout, and Chairman, Kevin George
He also confirmed that a previously announced 'interline agreement' with British Airways is now live, and said a similar arrangement with Emirates will launch in the next few weeks.
Mr Bezuidenhout explained the benefits of the deal:
"It's all aimed at providing better connectivity for islanders, a more seamless travel experience - in terms of baggage being checked through, security around missed connections etc. - as well as marketing the island as a destination, having Guernsey appear on the websites of these big airlines when passengers are looking to book their holidays."