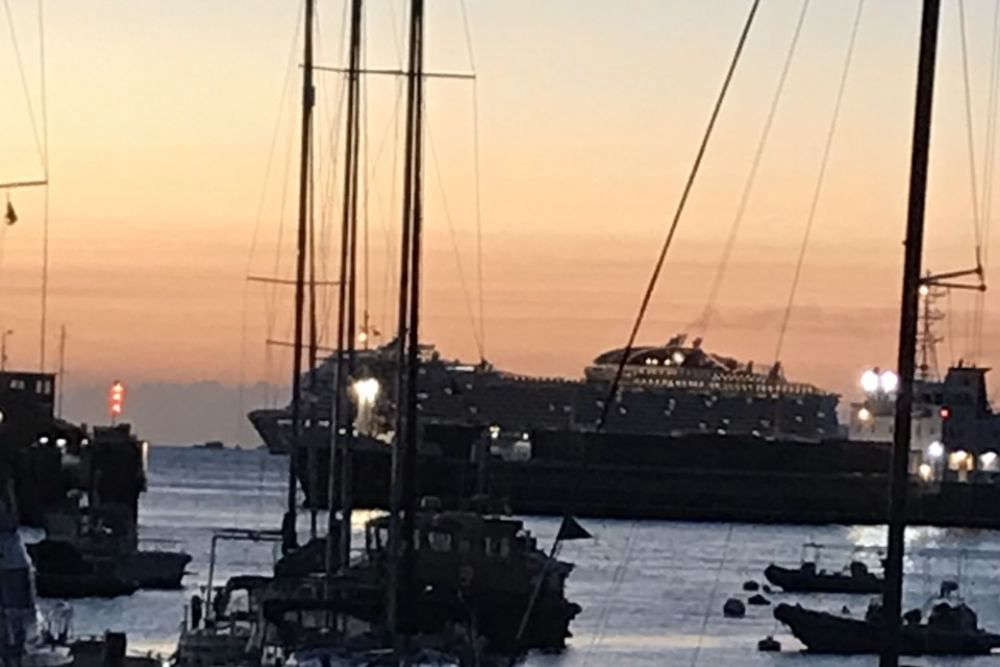 The Virtuosa off St Peter Port harbour at dawn.
St Peter Port and the island will play host to thousands of cruise visitors as 7,000 arrive aboard two ships.
The Emerald Princess and the Virtuosa both arrived at 7am today (26) from Southampton.
It's not known how many passengers will come ashore, but the two are carrying more than 10% of the island's entire population.
At full capacity, their combined passenger load is around 9,400.
Both will stay anchored in the Little Russell all day.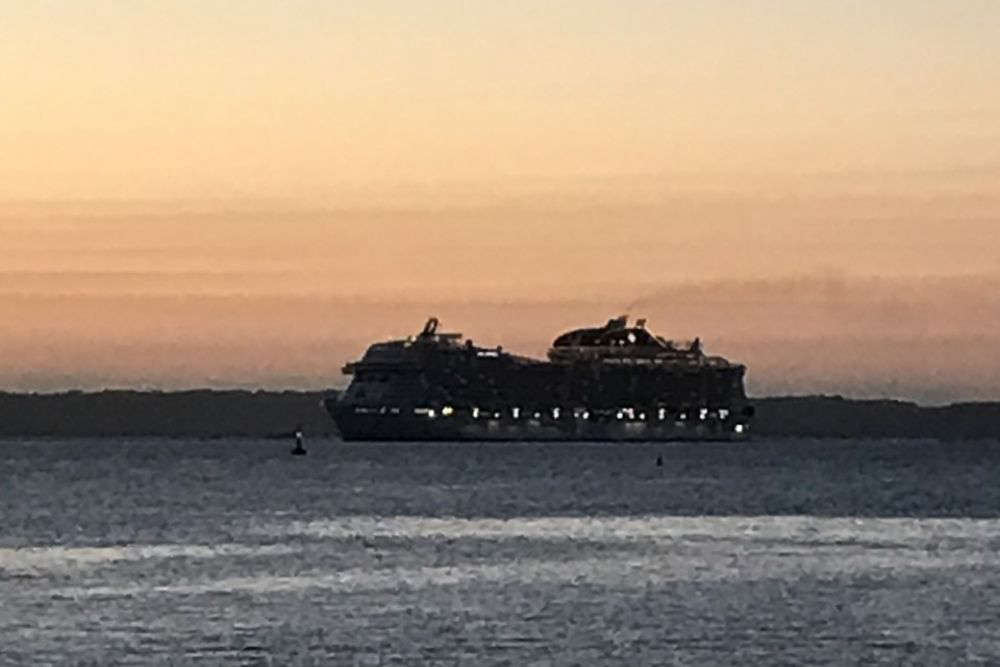 The Emerald Princess will leave for Cobh in County Cork at 5pm while the Virtuosa will stay until dusk, when it returns to Southampton.
78 cruise ships are scheduled to visit Guernsey this season, the first since the end of Covid restrictions on the island.
The States levies a charge on each passenger who lands and the industry is worth several million pounds given the spend in shops, restaurants, buses and taxis.