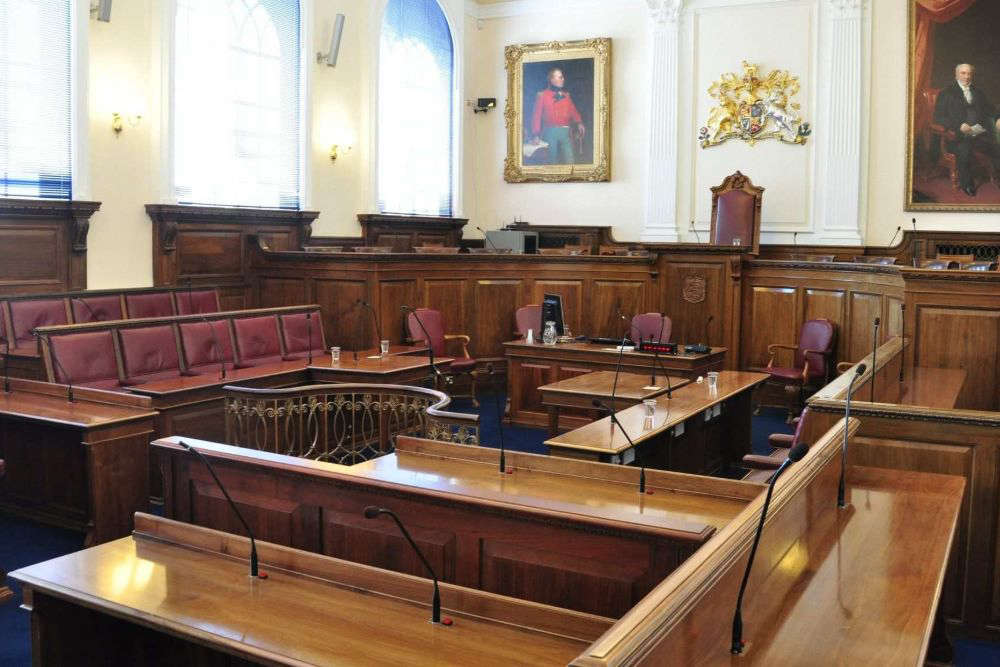 An amendment to controversial proposals from the Employment and Social Security Committee have won majority backing.
27 deputies voted in favour, three voted against and there were five abstentions.
The amendment, brought by Deputy Bob Murray, sought to maintain the status quo for key posts in religious schools and States-maintained voluntary schools.
Bishop Philip Egan from the Diocese of Portsmouth met with a group of Guernsey politicians at the weekend to discuss changes to discrimination legislation which would remove the requirement for senior members of Catholic schools to be practising Catholics.
The proposing committee had already proposed an exemption to the change for five years.
Deputy Murray's amendment had huge support in the house.
Deputy Liam McKenna said this proposal discriminates against the schools who are the States' partners.
"This could contravene the European Convention for Human Rights, Article 3, Protocol 1 and Article 9. The law officers in this chamber have advised not to go down this route.
It is my impression that this committee think they know better than the law officers."
Deputy Mark Helyar of the Policy and Resources Committee said the proposals did nothing to enhance the island's reputation.
"We must be mindful in this house of the external impact of things that we say and things we propose and Deputy Roffey said in his opening speech that we must stand up for what we believe in. But this goes back to something you said Sir [Bailiff] in Chief Pleas at the opening of the legal year which is about the rule of law.
This is a jurisdiction that operates on the basis of the rule of law, and Deputy Ferbrache has very ably given an example of the supremacy of human rights and freedoms.
The feedback that I have had from senior members of industry is 'What on earth is one of this island's most senior committees with tax raising powers equivalent to that of treasury, doing proposing legislation that is clearly going to be in breach of our international obligations'."
Deputy Jonathan Le Tocq was the first to speak after Deputy Murray as he had to leave to attend the COP26 climate summit in Glasgow.
"We have more important things to do and I think we should focus our attention on that. I am minded not to support the whole thing because I think we need to get back to basics."
Deputy Neil Inder, the Economic Development president, said he would vote against the whole policy letter.
"This is a total nonsense. Catholic schools need Catholic heads. So let's dismiss this nonsense as soon as possible and get on to debating public holidays because that is much more fun."