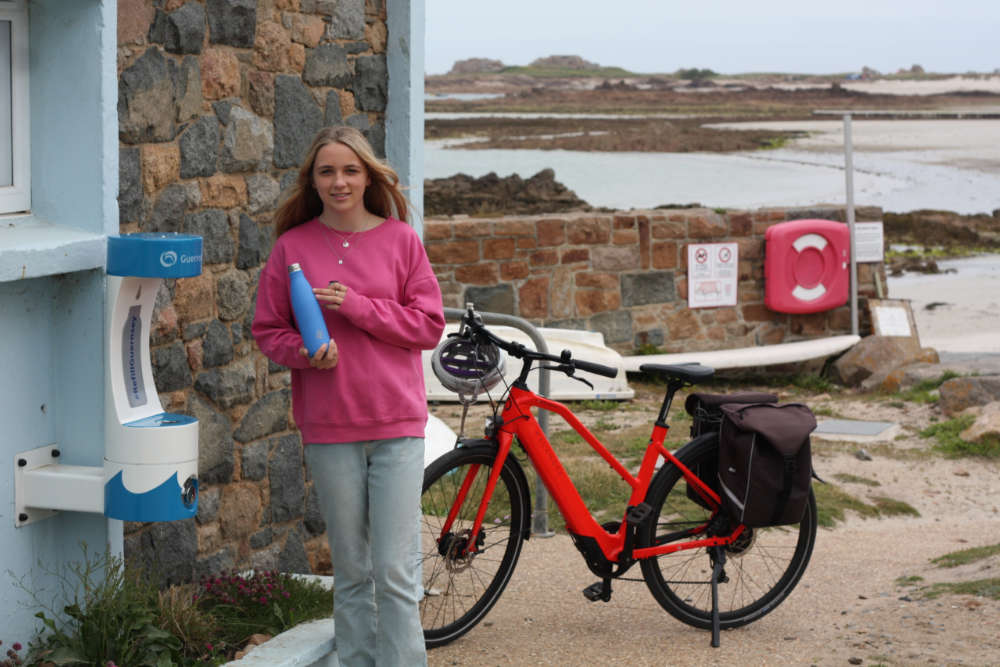 Destiny Hollyer-Hill at the new Cobo refill station
A new water refill station has opened at Cobo Bay just in time to quench the thirst of riders taking part in this weekend's Rock to Rocque.
The water tap is the fourth permanent one to be installed across the island.
The first was unveiled at the Liberation Monument in St Peter Port last summer.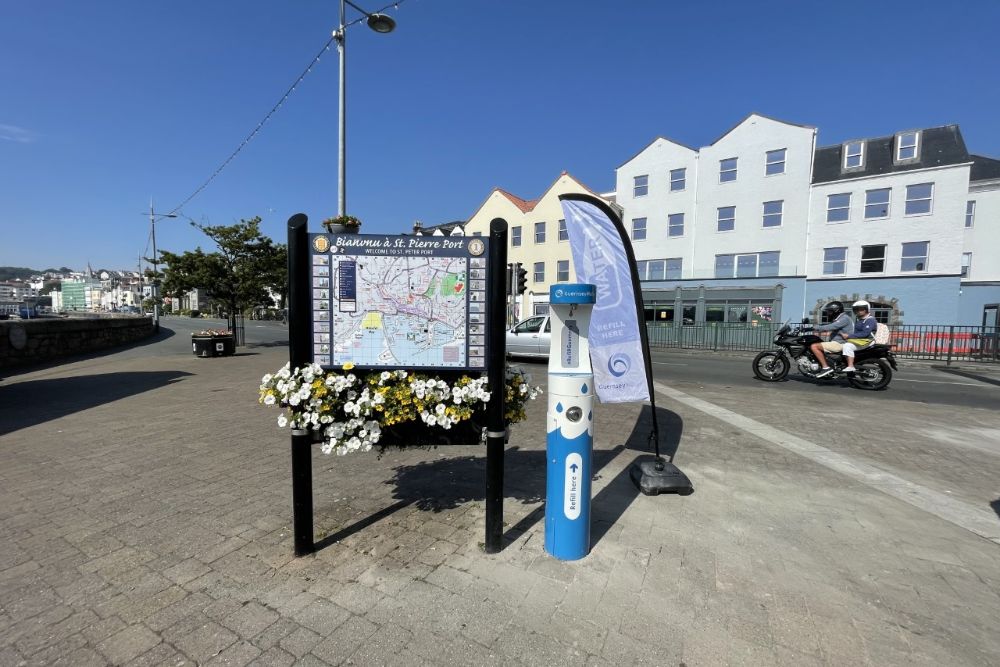 The others are at KGV and Millennium Walk.
The initiative launched in 2018 following a presentation by Destiny Hollyer-Hill who, then aged just 11, was calling for a way of encouraging to opt for re-useable bottles.
Guernsey Water says the refill stations are very popular and are helping to reduce single-use plastics.
Cyclists taking part in Sunday's (29 May) ride in aid of Les Bourgs Hospice will be able to top up their water bottles on route.
"The Friends of Les Bourgs Hospice are delighted and grateful that the launch of the permanent water refill station coincides with our annual Rock to Rocque cycle ride.
The provision of these refill stations will negate the need for our participants to have to carry single use plastic bottles of water which is both beneficial and convenient for them and of course for the environment."
The Health Improvement Commission has also welcomed the addition of another refill station as a positive move towards making drinking water more appealing and accessible.