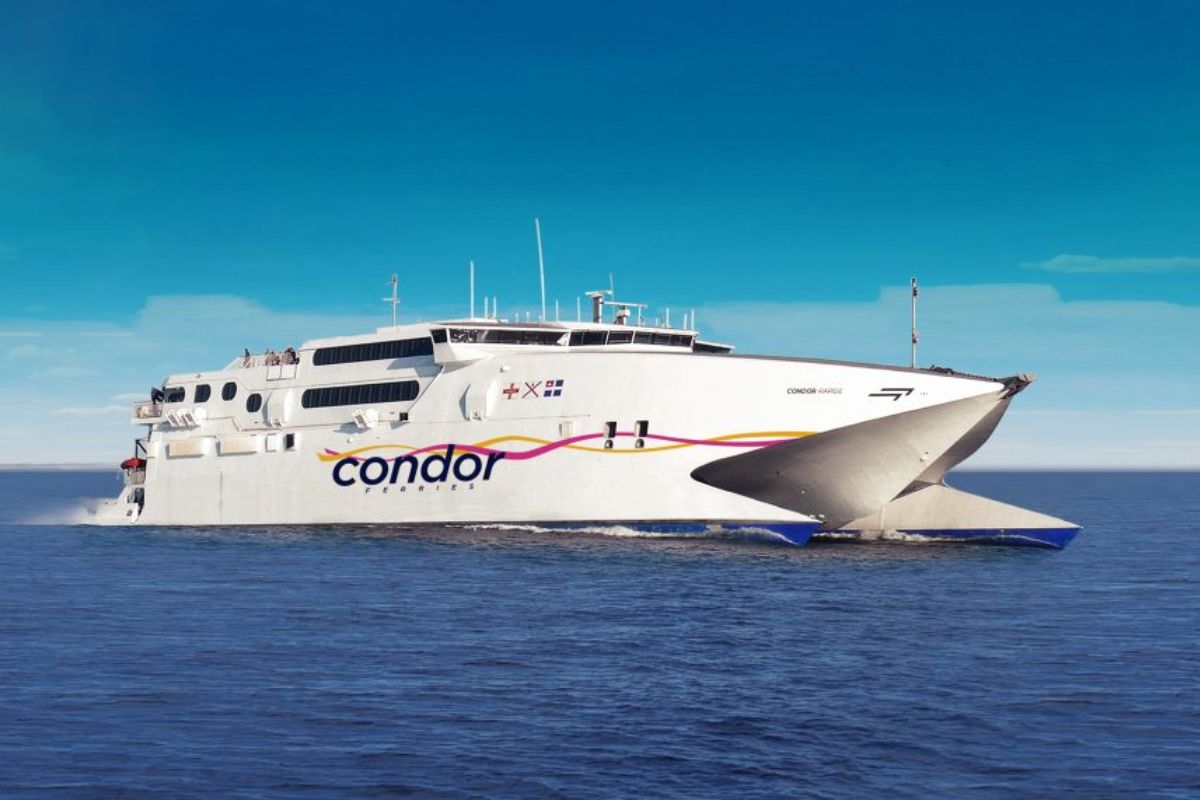 Ferry company becomes the first Channel Islands' based private company to sign an Armed Forces Covenant.
Condor Ferries has pledged to become a Forces-friendly employer for serving and retired personnel.
The commitment sees Condor support the recruitment of veterans through the Career Transition Partnership, a Ministry of Defence initiative which helps resettle and place those leaving the Royal Navy, Army, Royal Air Force and Royal Marines.
The company recognises the transferable skills that serving personnel, both regulars and reservists, along with veterans and their families can bring in employment practices.
Condor has also confirmed it will participate in Armed Forces Day, which takes place on 27 June 2020.
Paul Luxon, Condor's CEO, said, 'We benefit from the experience and talent of ex-military personnel, notably through recruiting engineers and at sea where a number of our officers previously served with the Royal Navy.
'It is therefore only natural that we formalise a number of things we already do for the Armed Forces community by signing the Covenant.'
Lieutenant Colonel (Retd.) Colin Vaudin, who spent 22 years in the Army and was the first Guernsey man to command a regiment on operations since WWII before returning to work in the Island, was very pleased that Condor has signed the Covenant.
'The Armed Forces Covenant is a promise by the nation, business and individuals to those who serve or who have served in the Armed Forces, and their families, that they will be treated fairly. It isn't always easy for ex-Service personnel to find employment after leaving the Services.
'Therefore I am delighted that Condor, as a prominent and large employer, is the first local business to sign the Covenant. It reflects both the ethos of Condor and the skills ex-Service personnel can bring to them and indeed any employer.'
Guernsey's Lieutenant-Governor, Vice Admiral Sir Ian Corder, welcomed the news: 'I'm delighted to see the first local company make this pledge, which recognises that the Bailiwick benefits from the security provided by Britain's Armed Forces.
'It also represents a commitment to all those islanders - past, present and future - who serve in them, to let them know that they will not be disadvantaged by their service.'