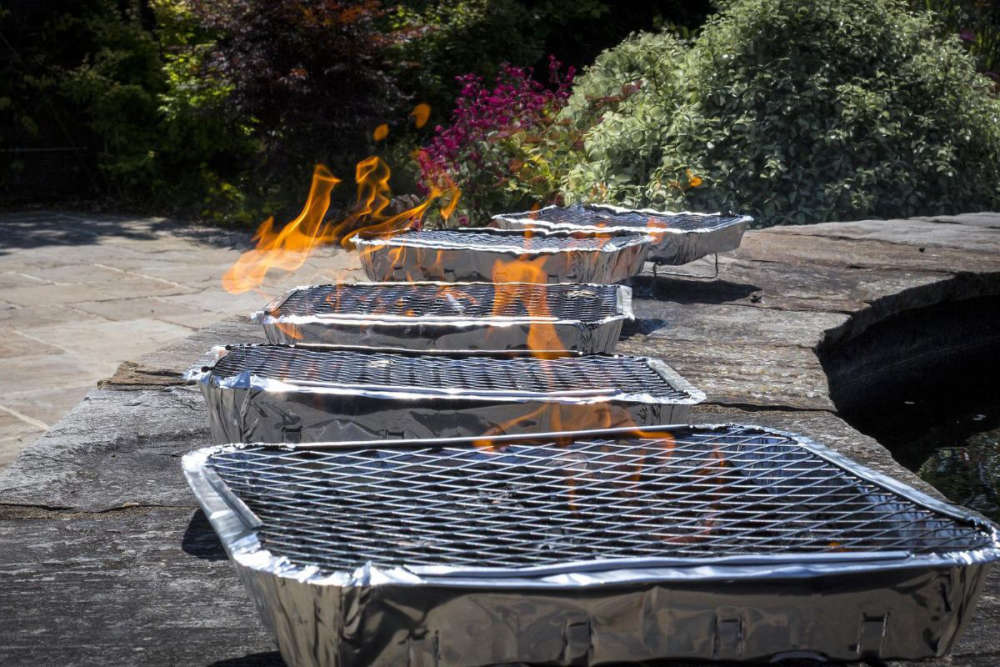 Some supermarkets have stopped selling disposable barbecues because of the risk of fires breaking out in the ongoing hot and dry weather.
Guernsey's facing another spell of dry weather as temperatures are expected to reach above 30°C once again.
The Channel Islands Coop says removing them from sale is a precautionary measure until further notice.
"Safety is our highest priority and we have made this decision due to the hot and dry weather and the potential detrimental impact any fire on the environment and local wildlife.
We will continue to closely monitor the situation and listen to member feedback"
Waitrose announced last month that it would no longer stock disposable barbecues because of the negative impact they have on the environment and wildlife.
M&S has also stopped selling them.
Earlier this week, Guernsey's Chief Fire Officer Jon Le Page called on islanders not to use disposable barbecues.
It's as Guernsey's Fire & Rescue Service has attended more than 37 open fires so far this year, compared to 17 in 2021.
Meanwhile, the States of Alderney has been declining all barbecue licenses, warning islanders to be 'vigilant in tinderbox conditions'.