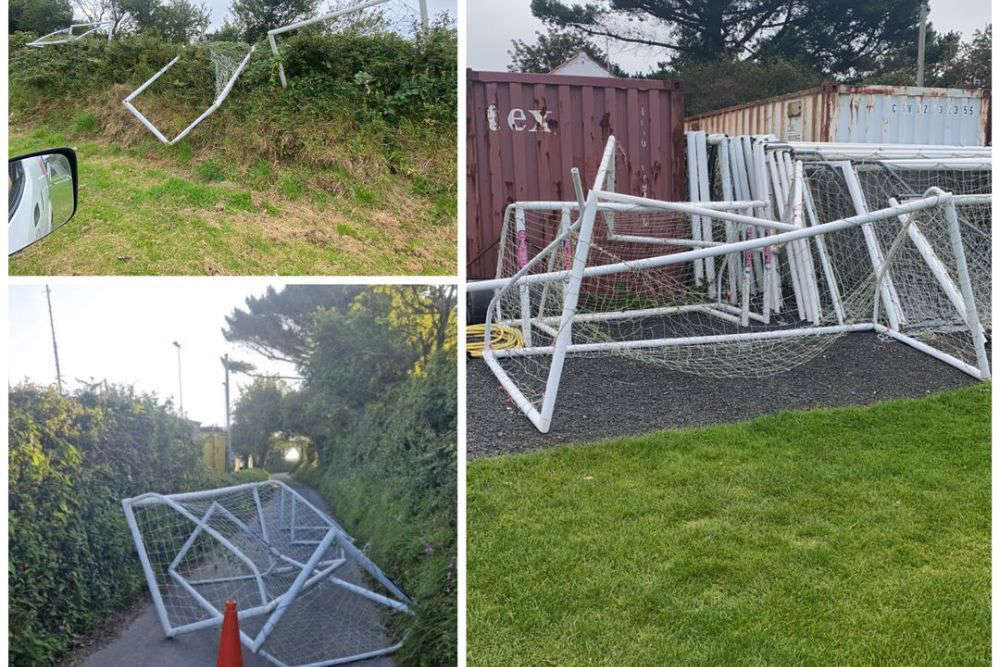 Credit: St Martins AC
A football club is the latest victim of vandalism in Guernsey, forcing security measures to be put in place.
St Martins AC has been circulating images of smashed up goalposts on its social media page.
The club has reportedly been targeted three times already this year, with damage including broken sprinklers and deliberate flooding of bins.
Ben Hunter from St Martins AC says the incidents have force the club to invest in security measures.
"You can't have people there the whole time so we've had to put CCTV cameras - we're getting them put up there. But it's something you shouldn't have to do when we're just a football club who just want to let people play football. So, damage is happening. It's not big things, but it's just the little things that make a difference to the volunteers and to the club when the damage has to be fixed and replaced every time.
It doesn't need to be happening. I don't know who does this and why they think damaging other people's property is a wise thing to do or if they're bored or whatever they're doing - it just doesn't need to happen. Especially for sports clubs who are doing it for the communities and they're trying to support other people. We're not doing it for ourselves so to ruin our equipment, and other clubs' equipment, is damaging to the whole island, not just us."
The club currently leaves its equipment out for anyone to use and allows people to park on its grounds to the nearby primary school. Mr Hunter says that makes the damage more disappointing.
"We're a community-based club. We keep our goals out so kids can play in the summer, so they've got somewhere to go with their families to have a kick-about in the summer, if required. We don't ask people to leave the pitch, we let them use the training pitch. So, when this happens, it's really tough to take because we're trying our best to help the community and some people take it upon themselves to damage it."
This comes after Guernsey Raiders were subjected to a suspected arson attack less than two weeks ago, destroying thousands of pounds worth of rugby kit.