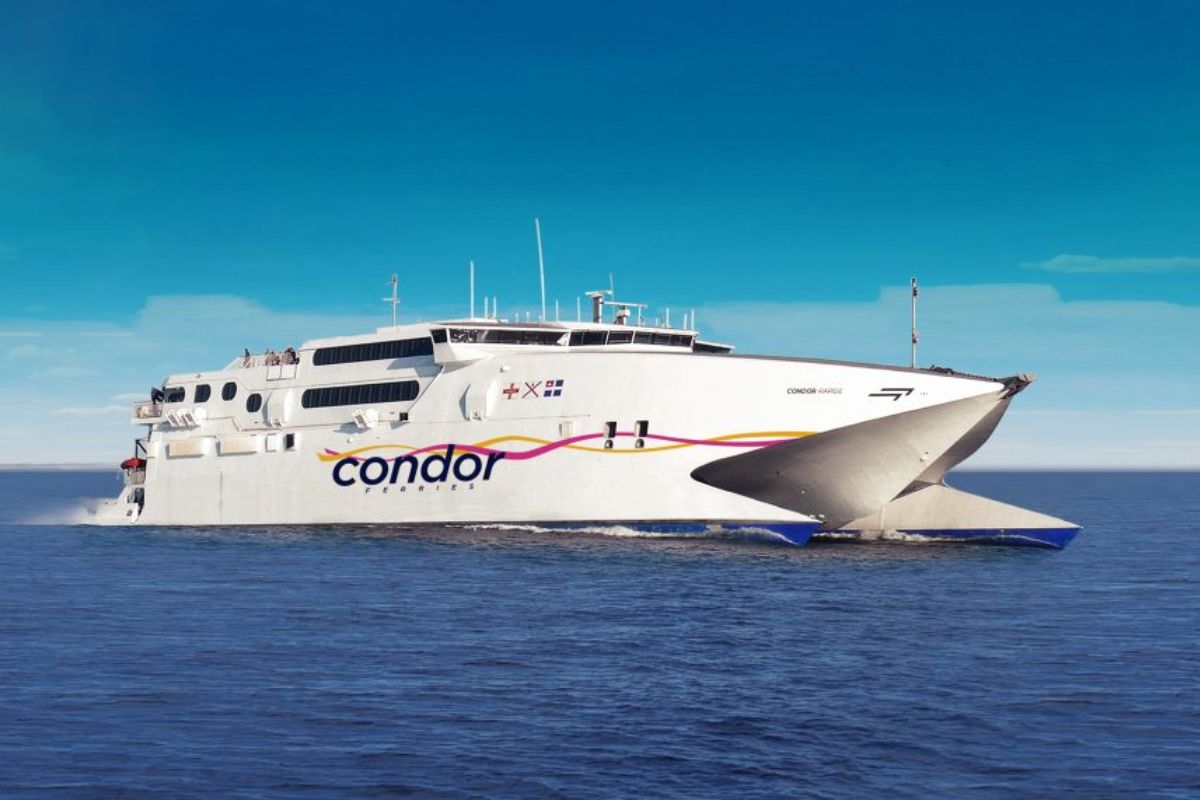 Condor's future sailings to France have been put in doubt following the collapse of St Malo's freight and baggage handling company.
St Malo Manutention (SMM) has gone into liquidation.
It follows years of disruption caused by industrial action by it staff which had forced Condor to delay or cancel sailings.
The ferry firm says it is working with the French port authority to find a solution.
It's a blow to the operator and passengers, following months of cancellations because of Covid-19.
"The past few years have seen disruption for our freight customers and passengers, often at very short notice, so it is now very disappointing to learn that SMM, the sole stevedore company in St Malo, is to close.
The situation is regrettable as it currently impacts on our freight sailings through the port and is also beyond our control.
There is an awful irony in that having not been able to operate any high speed passenger services for four months due to Covid, we could conceivably see a resumption from Guernsey and Jersey this summer affected by industrial action in St Malo, causing delays and cancellations." - Elwyn Dop, Director of Operations.
The news came just hours after Jersey announced plans to reopen its borders on 3rd July.
Condor had previously said it intended to resume operations between Jersey and France on Fridays, Saturdays and Sundays when the government permitted passenger travel.
Travel restrictions remain in place in Guernsey.