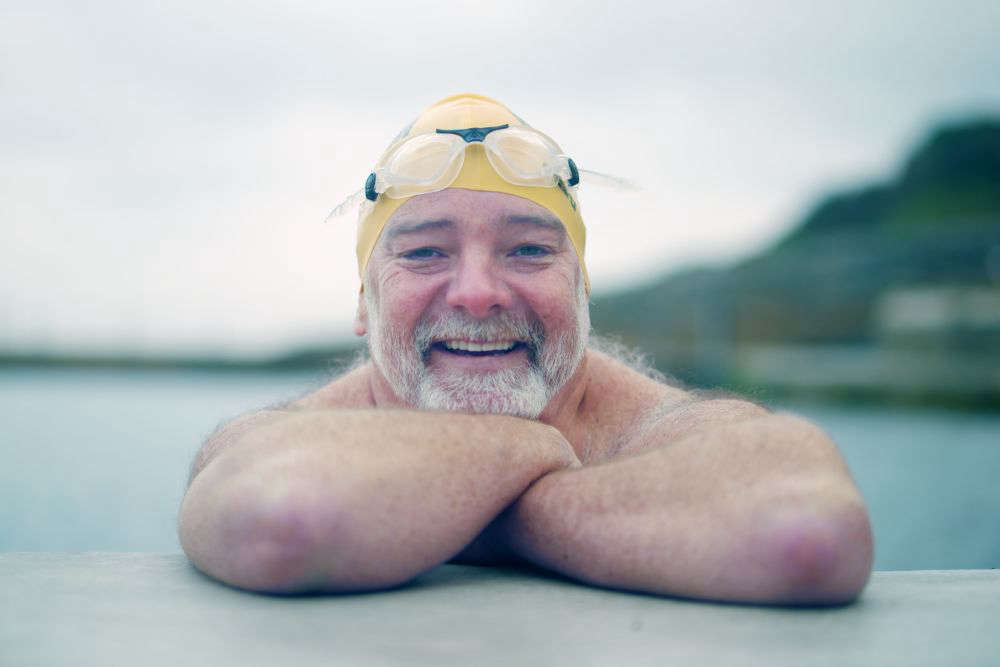 Adrian Sarchet aka The Sea Donkey.
Adrian Sarchet plans to swim laps of the Ladies Pool at La Vallette this summer and wants islanders to join him during his 24 hour challenge.
Adrian Sarchet - aka the Sea Donkey - wants to clock the distance of swimming the English Channel, twice, on 20 & 21 August.
"I've decided that I'm going to swim for 24 hours in the Ladies Pool. The target distance is 41 miles. That's roughly the equivalent of swimming from England to France and back again.
The interesting thing with this challenge is that I am inviting members of the public to come and swim it with me."
Those can be individuals, social teams or corporate teams and the latter must pay a £1,000 entrance fee.
All entrants are expected to get sponsorship to raise money for step-free access into the Ladies Pool.
"This should benefit any members of the community who are currently prevented from having access to that pool, be it parents with small pushchairs, swimmers with a disability or mobility impediment or simply the older members of our community who would feel more empowered to walk on a flat surface with the benefit of a handrail."
Adrian is better known for his epic worldwide swims, often in extreme conditions or temperatures.
He has completed the prestigious Oceans Seven challenge which includes Northern Ireland to Scotland, and the Cook Strait between New Zealand's north and south islands.
"I was committed to this project as soon as I heard about it because the bathing pools are a magical place for open water swimmers in Guernsey. It's very much the open water swimmers Mecca, if you like. What we wanted to do was ensure that every islander has the same access that we have."
The Ladies Pool and its surrounding facilities are currently being redeveloped by the charity Vive La Vallette.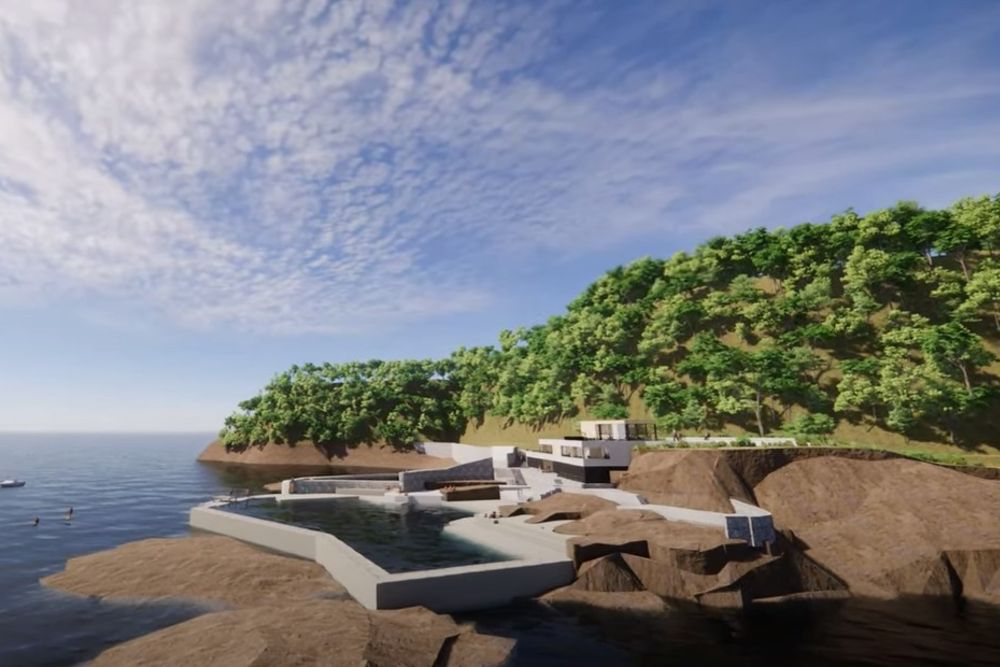 An artist's impression of the new look bathing pool
Registration to join Adrian is open on the charity's website.