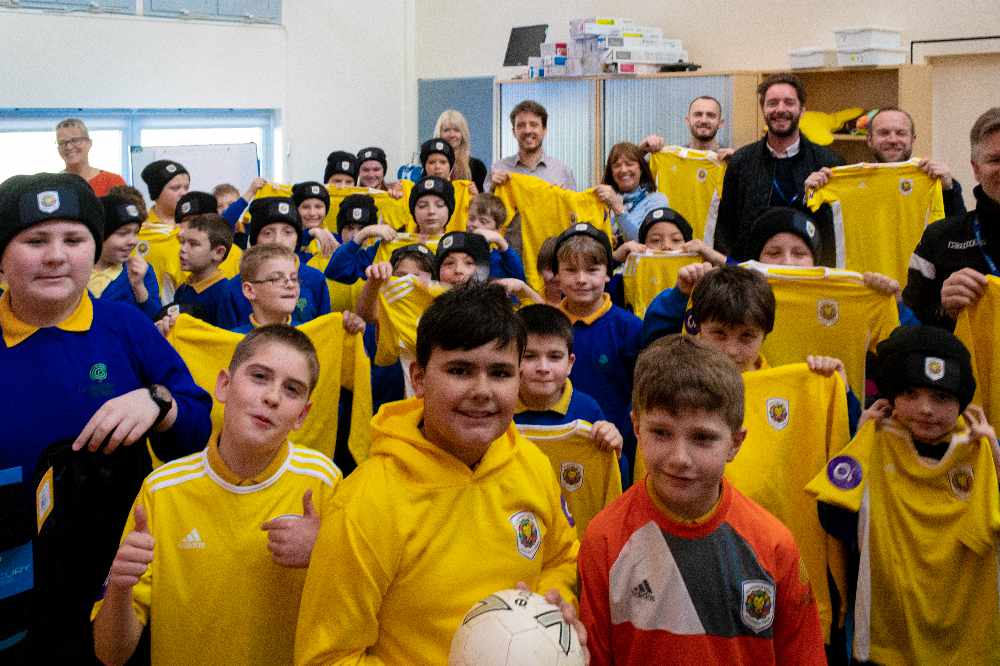 Year 5 pupils secure much-needed new kit.
The Le Rondin Primary School Lions football team have designed their own new football kit thanks to Channel Island creative agency, Oi.
The purpose-built Special Primary School and Centre caters for primary age pupils with a wide range of learning difficulties.
Former teacher, Ruairi O'Neill approached Oi's Chief Executive Officer, Peter Grange early last year. Mr Grange's daughter used to attend the school and was happy enough to support the project.
'Le Rondin is a superb school for children with learning disabilities. When Ruairi asked for some help, we thought it was a fantastic idea.' Mr Grange said.
The team at Oi Guernsey thought it would be a great project for the children themselves, and set a brief for the Year 5 pupils to design a new logo for their football team. They then held a workshop with the pupils to help refine their ideas and designs.
The shortlisted logo ideas were set to computer graphics by Oi's creative team, who created final, workable versions for Le Rondin Lions strip. Staff and pupils were invited to the agency to watch the final logo take shape, look around, meet the team and were given a little presentation about what advertising agencies do.
The pupils were given their newly branded football strip all sponsored by Oi, including hats, hoodies, tops, shorts and socks, at a special presentation at Le Rondin on Monday 10 February.
Tony Vance, Guernsey Football Club Head Coach, Ruairi O'Neill, former Head of P.E at Le Rondin School attended the presentation.