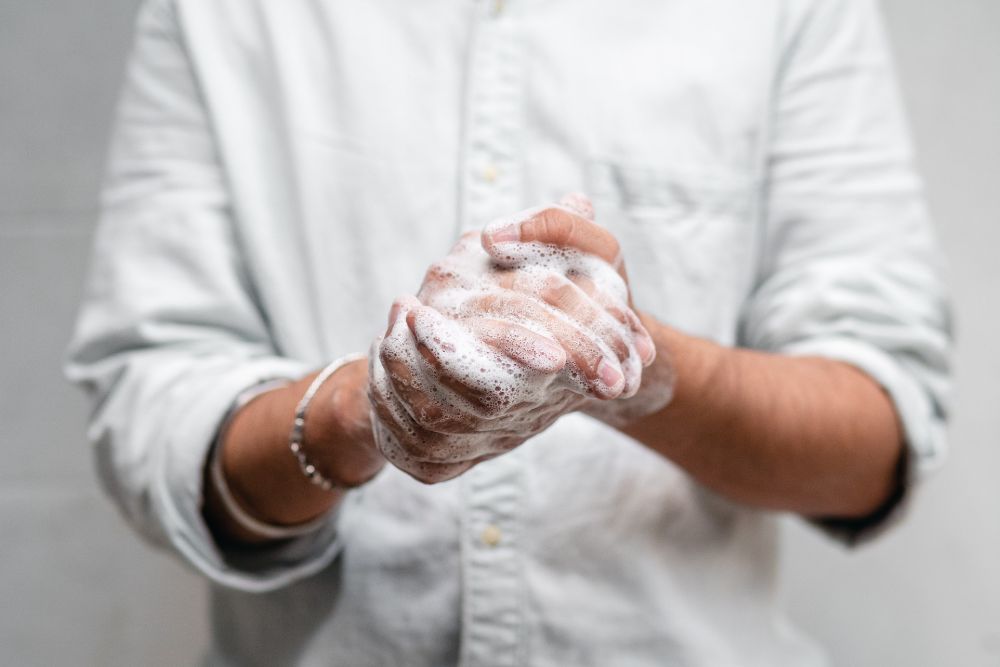 Four out of five people in Guernsey agree with the strategy taken in their island to deal with Covid-19, a survey has revealed.
The study, carried out by Island Global Research, asked more than 3,000 people living in Guernsey, Jersey and the Isle of Man for their views about the pandemic and how it's affected them.
The survey, which was carried out at the end of October, asked people for their views on their health and wellbeing, travel, income, work and how they feel about the threat posed by the pandemic.
People in Jersey were half as likely as those living in the other two Crown Dependencies to agree with their island's Covid strategy, however, people living in all three islands believe the risk in the UK is much greater than where they live.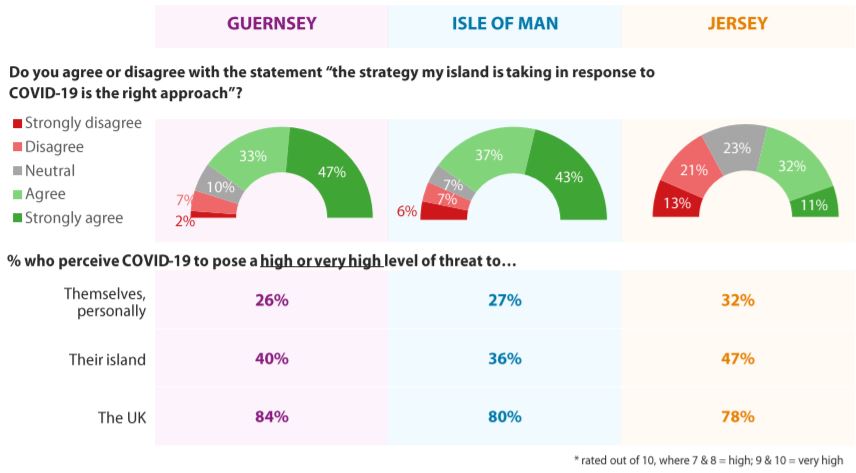 Proportion of islanders across the Crown Dependencies which agree with their governments' approach
39% of people in Guernsey rated their life satisfaction levels as eight out of ten or more, compared with a quarter of people in Jersey and 44% in the Isle of Man.
Overall, 12% of people say they are doing more exercise now than they were at the start of the outbreak.
The study also revealed that islanders in Jersey were more than twice as likely to have travelled overseas than islanders in Guernsey since the pandemic began.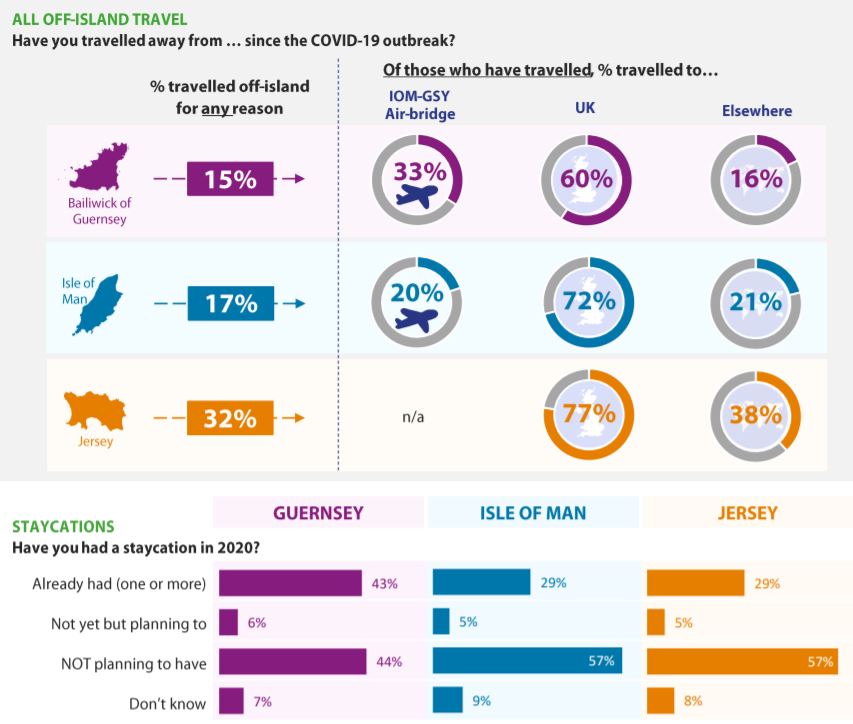 Islanders across the Crown Dependencies' differing attitudes to travel