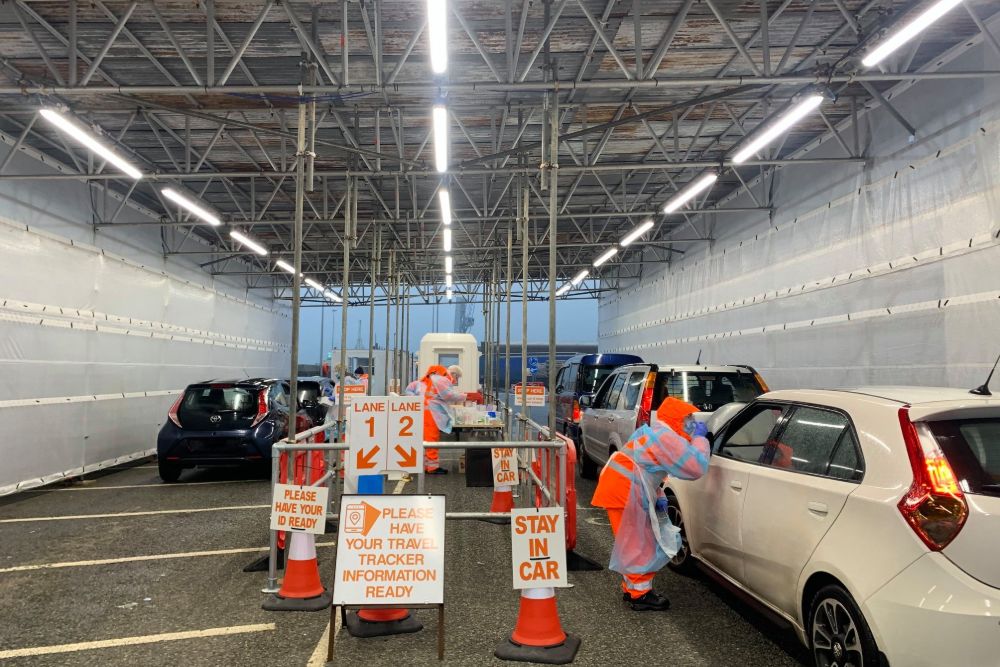 A change in behaviour of the Delta or a new Covid 19 variant may trigger a third Guernsey lockdown according to the CCA.
Answering a raft of Rule 14 questions from Deputy Gavin St Pier, the Authority says another possibility could be disruption to any booster vaccination programme, with waning immunity coupled with high levels of the virus.
The former Chief Minister criticised the Civil Contingencies Authority's decision to no longer test all inbound arrivals.
"The Delta variant is currently responsible for around 90% of the new infections in the UK and is estimated to be 64% more transmissable than the Alpha variant. Infection rates are continuing to climb in the UK.
"It is likely that the number of active cases in the Bailiwick will increase as travel restrictions reduce."
In answer to Deputy St Pier's question on whether the CCA will be procuring more capacity to test more arrivals Deputy Peter Ferbrache said:
"No, the Authority is not currently considering procuring more testing capacity. The States has invested significantly in a testing system and the necessary in-house expertise that compares very favorably with other jurisdictions. We can carry out in the region of 2,000 PCR tests a day, as well as targeted lateral flow surveillance testing, with over 8,700 of these tests being carried out in June 2021, and could apply some of the PCR capacity to testing fully vaccinated arrivals if this genuinely were a more effective use of tests.
"The Authority firmly believes the most effective use of the testing capability is to test unvaccinated arrivals from categories 2, 3 and 4, provide additional surveillance testing, and to test returning travellers who work in specific higher-risk settings such as healthcare or education, and to test symptomatic cases."
The CCA has not answered how many cases it expects, or how many direct contacts might have to self-isolate.
Chair, Deputy Peter Ferbrache says it won't publish its modelling data because it would require 'clear scientific explanation to be accurately and correctly understood.'
Deputy St Pier expressed his dissatisfaction with the response on twitter, saying the CCA had avoided answering six of his eight questions.
Answers from CCA arrived 4 days late (admin error.) Given content makes little difference!

Eight questions - answers avoided in six; two (6 and 8) are clear enough: 'no' (to more testing capacity and releasing modelling.) (Made me smile that we wouldn't understand it anyway...) pic.twitter.com/HwMakkYmRF

— Gavin St Pier 🇬🇬 (@gavinstpier) July 12, 2021