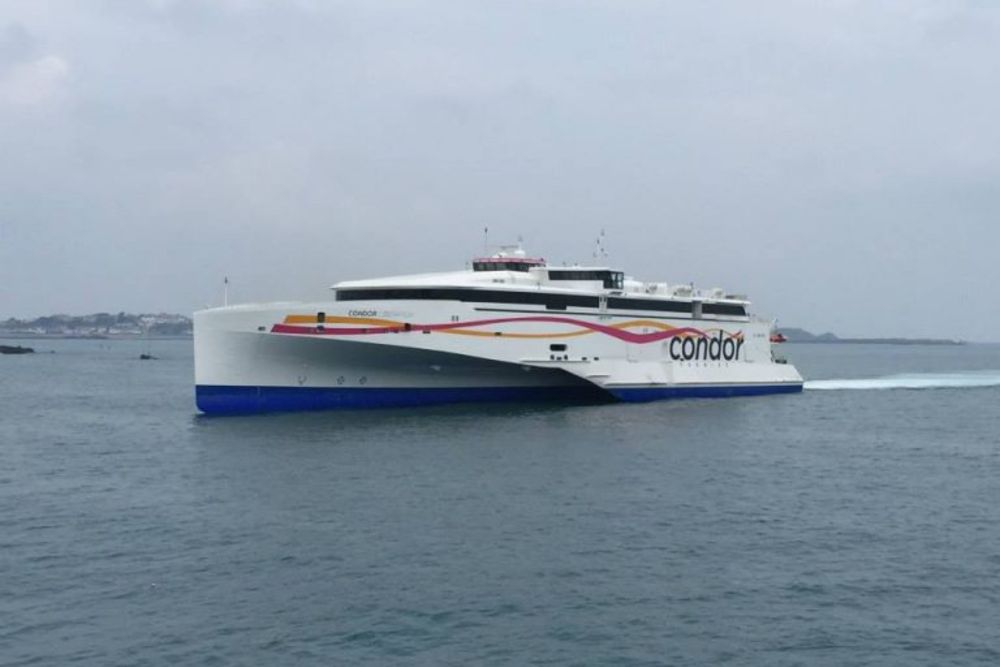 Condor will not insist passengers on its high speed services produce a negative Covid-19 test result before travelling.
The ferry company hopes to resume its fast ferry schedules on 21 May.
Those on the Liberation or Rapide will not need proof of a negative coronavirus test before their journey.
Currently passengers on the conventional ferries - the Commodore Clipper and the Commodore Goodwill do need a negative test within 72 hours of departure as part of measures to safeguard freight supplies.
Tests required for Clipper can be either PCR or lateral flow.
Condor wants to encourage people to travel to help boost visitor economies as jurisdictions begin to relax their restrictions.
"We stepped up safety protocols earlier this year to protect those on our conventional ships and keep freight shipments secure which was
absolutely the right decision at the time.
The encouraging news of a reduction in cases and a ramping up of vaccinations in the UK has provided us with the confidence that these tests will not be needed for travel on our passenger ferries when we restart, although we will retain this requirement on Clipper and Goodwill." - Elwyn Dop, Condor's Operations Director.
The company says its decision has no bearing on the need for testing by Public Health authorities on arrivals in Guernsey and Jersey and passengers are advised to check the requirements for all countries to which they are travelling.