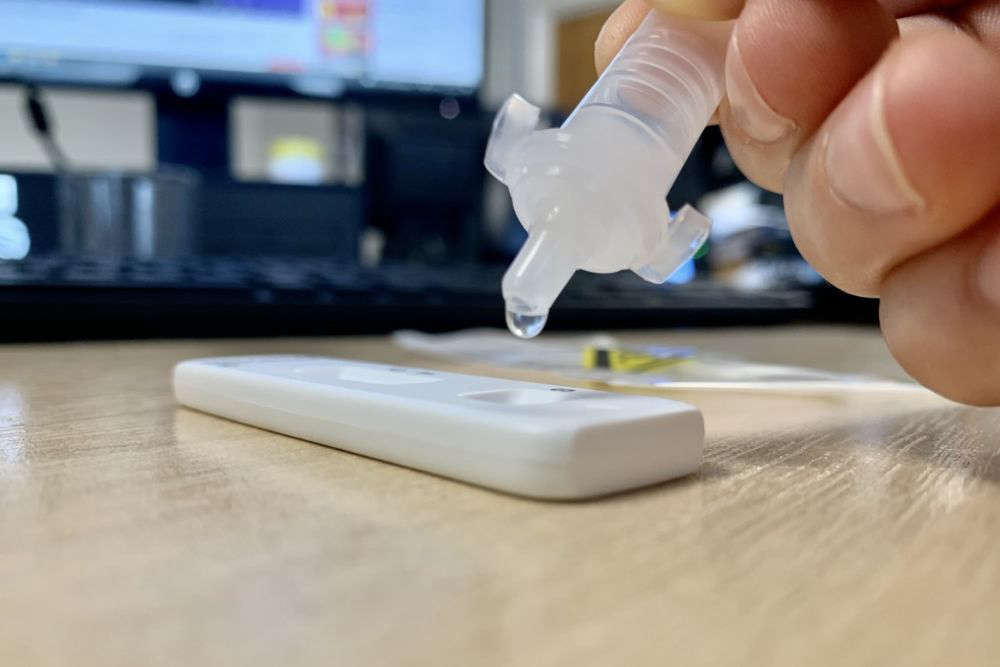 A record high of 2,223 known active cases of Covid-19 has been reached, as infection numbers continue to climb.
Another person in the Bailiwick has died after testing positive for Covid-19.
The latest Public Health figures show a further 873 people tested positive in the islands since Friday 31 December.
The numbers published on 4 January include data for the long New Year weekend, when no test results were reported.
Of the newly-diagnosed infections, 295 are symptomatic community cases, 156 were picked up through community surveillance, 351 are contacts of a known case, and 65 are travel-related.
There are now 85 cases in Alderney.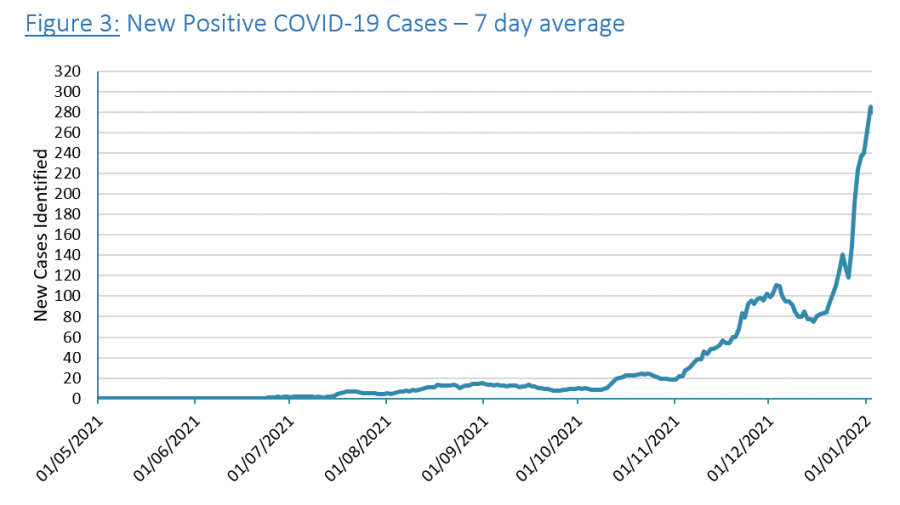 Pressures are increasing on the island's services, forcing many businesses to temporarily close due to staff having to isolate.
Despite the large number of cases in the Bailiwick, hospital admissions remain low.
Seven people are in the PEH with the virus. It is not known whether they have been admitted because of the infection, or if they are being treated for another medical matter.
The CCA says it has no plans to introduce further restrictions.
Public Health are encouraging islanders to get their booster jabs.
3 in 4 over 18s in Guernsey have now had their third Covid vaccine dose.
38,227 islanders have taken up the offer for additional protection from Covid-19.
For less vulnerable under 18s, the States is relying on children regularly testing themselves - with the help of a parent - so they can continue with their education as normal.