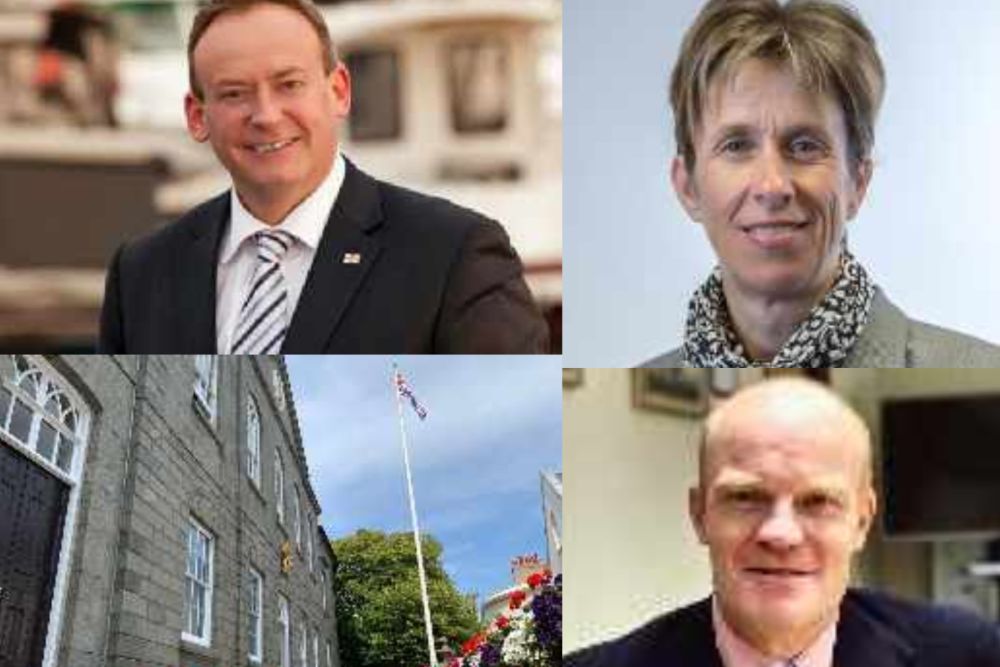 Gavin St Pier, Heidi Soulsby and Lyndon Trott have formed a new 'partnership of independents' to field candidates in Guernsey's first island-wide election.
The Guernsey Partnership of Independents is the single biggest independent group of candidates ever fielded for a local election, as the island approaches its first island-wide vote in October.
19 Guernsey Partnership candidates have been announced.
They are Deputy Al Brouard, Yvonne Burford, Tina Bury, Deputy Mark Dorey, Steve Falla, Deputy Sarah Hansmann-Rouxel, David Inglis, Sandra James, Deputy Shane Langlois, Josh Macksoni, Scott Ogier, Andre Quevatre, Deputy Lindsay de Sausmarez, Deputy Heidi Soulsby, Deputy Jane Stephens, Deputy Gavin St. Pier, Deputy Jonathan Le Tocq, Deputy Rhian Tooley and Deputy Lyndon Trott.
The Partnership is inviting others standing, or considering standing, to apply to join www.guernseypartnership.gg.
A news conference was live-streamed from Beau Sejour and is available to view again on Facebook @guernseypartnership.
Deputies St Pier, Soulsby and Trott say the new association is not a party but a 'broad church of independent talented people who have pledged to contribute to driving Guernsey forward.'
Deputy St Pier says it is a very exciting time:
"The scale of the challenges we face recovering from Covid-19 are huge but with that comes opportunities too. The Guernsey Partnership of Independents demonstrates a rich diversity of talent and a shared commitment to public service. Voters will be able to see quickly that we stand for many of their own priorities. We will move forward together to protect and enhance our extraordinary island."
Deputy Heid Soulsby says they hope to attract a wide range of people from across the political spectrum but united behind the Revive & Thrive Recovery Strategy:
"It's a partnership of independent people who share that desire for decisive, effective government and really want to make sure that we hit the ground running in the next term and really promote and push the revive and thrive recovery plan."
Deputy Lyndon Trott says this is not a group of people who would subscribe to left or right leaning politics in the traditional sense:
" This is not about Labour or Conservative but a collection of intelligent, sensible and forward thinking people."
The Partnership is planning a number of events in the lead up to the 7 October election to give islanders opportunities to hear and discuss what each member of the Partnership stands for.