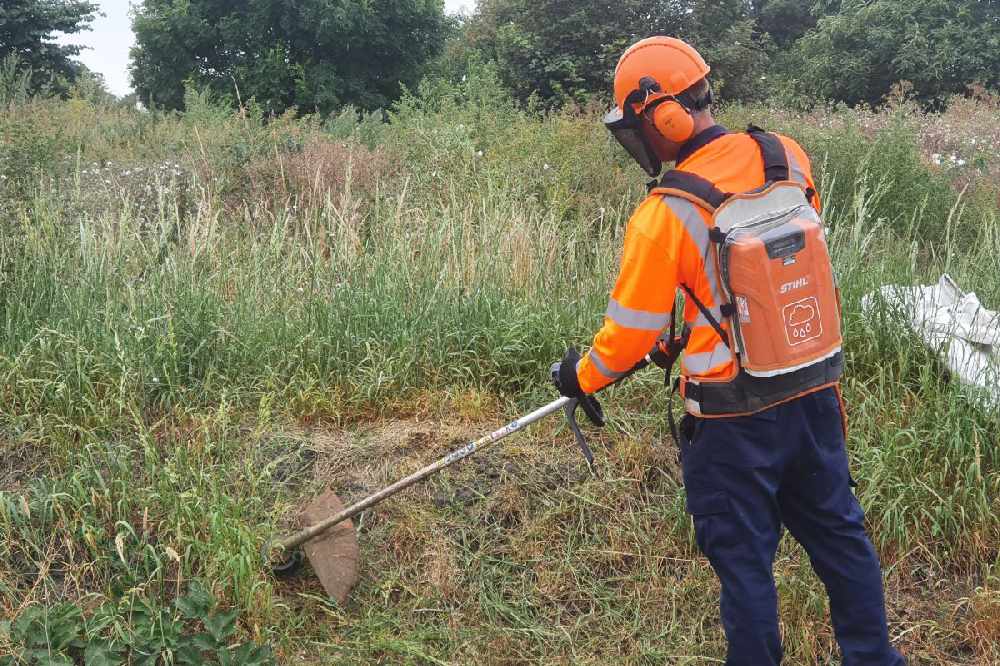 Land management teams are using greener, and quieter, electric tools as they tackle the backlog of overgrowth caused by lockdown.
Guernsey's States Works is testing electric strimmers and hedge cutters as part of a drive to look at better ways of working and clear a 'considerable workload' caused by the coronavirus pandemic.
It says, as battery power is improving, it can begin to to replace heavier and older petrol-powered equipment.
"These machines have been performing really well. Not only are they lighter to use, they are also much quieter than standard petrol machines which enable work to be undertaken in areas with minimal disruption to other users.
Vibrations are also greatly reduced and there are no fumes which adds to a safer and more pleasant working environment for the operator, so overall we are very pleased with their performance." - Dave Correia, manager at Land Management.
States Works say they have been working hard to clear paths and hedgerows around the island as they play post lockdown catch-up.
The team maintains many of the island's public areas, including the town floral displays, nature conservation sites, cliff paths and coastal headlands.
During lockdown this work was classed as non-essential and many areas had to be left during what has been described as 'exceptional growing conditions'.
When restrictions eased the team began focusing on priority areas and have now returned to normal operations.