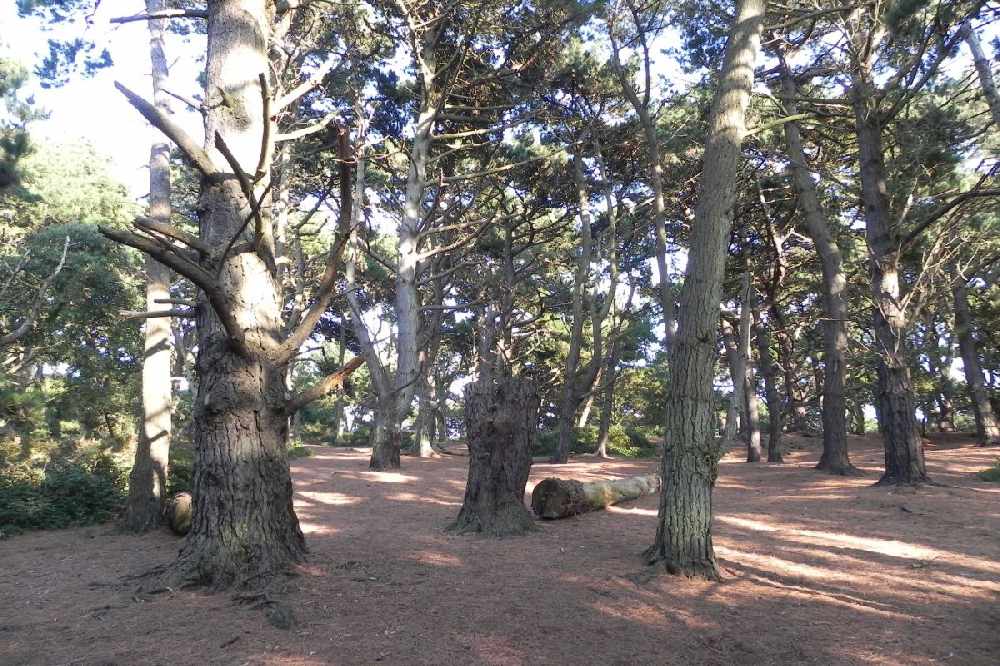 Photo courtesy of Pinterest
Community effort continues restoration of Le Guet, with new native trees planted and an all-weather walkway installed.
This is part of a broader restoration plan for Le Guet aimed at increasing biodiversity.
Following on from other recent improvements such as the resurfacing of the access road, a walkway was installed at the bottom of the quarry allowing it to be walked along even when waterlogged in winter. This has improved accessibility of the footpath all year round, for both people and dogs, and is the first step towards habitat enhancement. With it installed, water can be trapped underneath to develop a standing water habitat in winter for freshwater invertebrates, which in turn provide a key food source for the birds and bats that nest around Le Guet. At wetter times of the year, the area can also now be used for educational activities such as pond dipping.
The Monterey pines that dominate Le Guet are non-native and therefore do not support as many species as a native broadleaf woodland. As these pines are mostly approaching the latter stages of their lives it offers an opportunity to restore the biodiversity in the area. It is hoped the ongoing conservational development and the planting of native trees will create a diverse, multi-layered canopy, home to a wide variety of plants and animals.
Deputy Mark Dorey, Vice-President for the Committee for the Environment & Infrastructure said: "The biodiversity strategy is a policy priority for the Committee and the work delivered by Agriculture, Countryside & Land Management Services in partnership with the community is very pleasing. Le Guet is a wonderful asset to the community and is home to species of woodland flora and fauna which play an important role within the wider ecosystem."
Agriculture, Countryside & Land Management Services would like to thank conservationist Vic Froome, Channel Welders, Guernsey Crane Services, Guernsey Trees for Life and Bob Froome & Sons for their generous contributions to the walkway. Their combined donation of ideas, time, resources and craftsmanship, together with ongoing support of the community, have made this project possible.