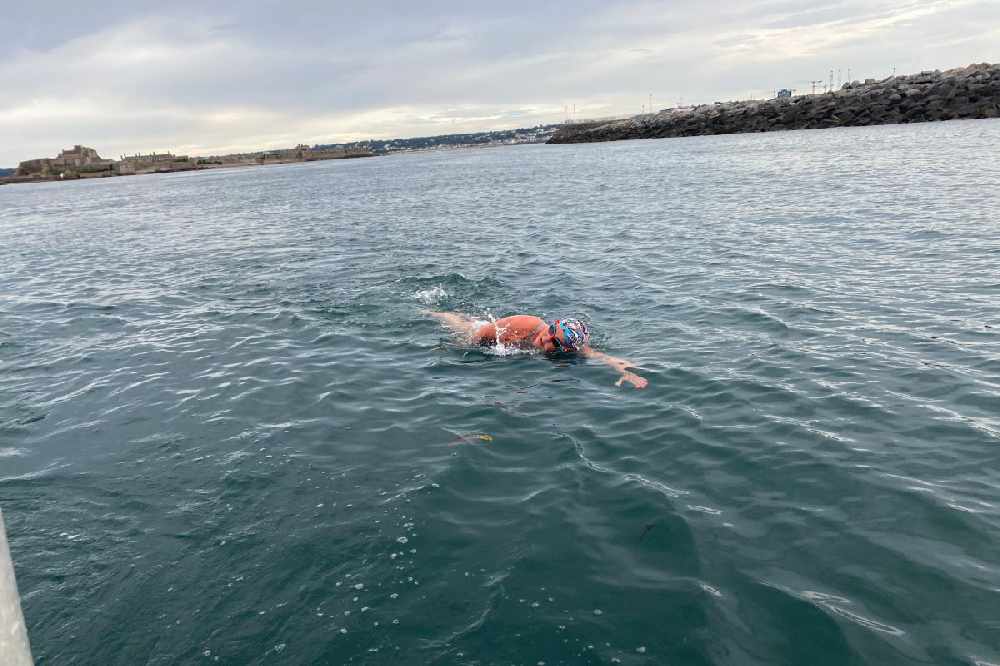 A local woman has completed her first solo round-island swim, in memory of her late mum, in 10 hours and 40 minutes.
Dorothy Durran, who had Alzheimer's, passed away last year after being diagnosed with cancer.
Daughter Jo Pullman's attempt to do the 45-mile swim was put off twice - first because of her mum's poor health and then earlier this year because of the pandemic.
However, at the third attempt, Jo battled through to complete the challenge in below 11 hours.
More than £4,000 has been raised so far for two charities - the Jersey Alzheimer's Association and Ellenor Hospice, who offered guidance and support when Jo's mum was unwell.
£1,500 of that total was raised on the day of the swim.
Bianca Kempster, who was with her throughout the challenge, says Jo was absolutely thrilled with her time.
"I think she was aiming for anything really and to come in at 10 hours and 40 minutes, she was absolutely ecstatic when we told her. She couldn't believe it!
"She just battled through, she was absolutely amazing. She just carried on and was giving it everything. I'm so proud of her!"
Many of her friends and family were lined up at the edge of Elizabeth Castle breakwater, cheering her as she crossed the finishing line.
Before setting off, Jo told Channel 103 that she was really motivated to take on the longest swim she's ever attempted.
"It's just for emotional support from my family that are egging me along and also my mum. I just have in my head that she would loved for me to have done it originally. Obviously that wasn't meant to be, and just knowing that she is know watching over me.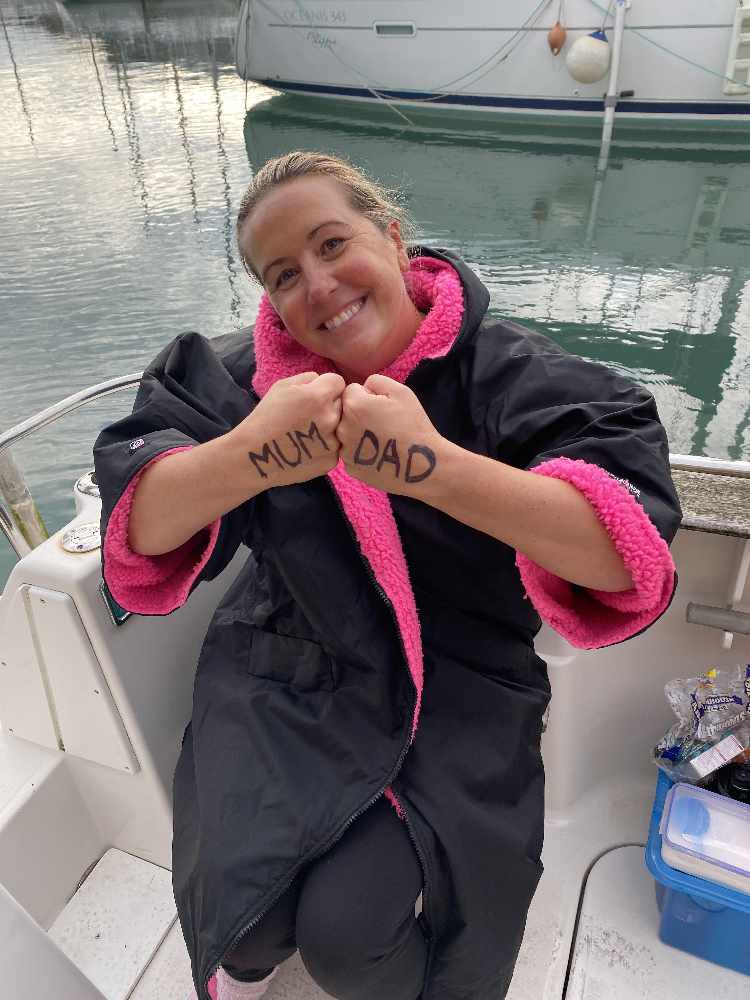 "That's motivation as well, so I have it from every area."
You can donate to Jo's fundraiser here.