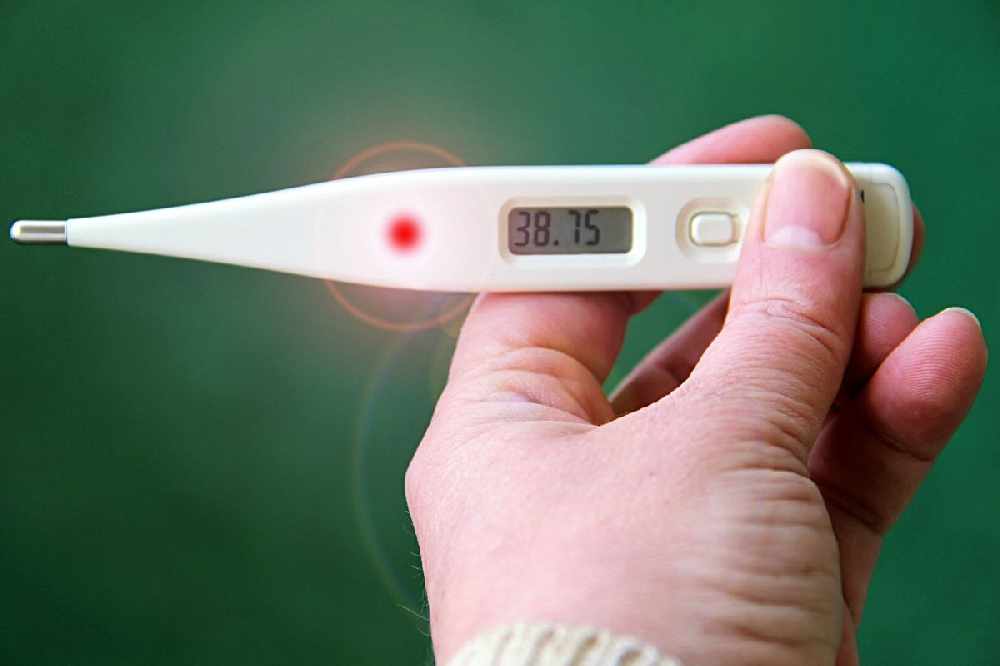 People who get a fever for no obvious or existing reasons should isolate immediately and arrange a PCR test.
The list of Covid-19 symptoms where people should isolate and get tested if they suddenly and unexpectedly get any of them has been extended.
They are:
A fever
A cough
A loss of smell or taste
Fatigue
A headache
A sore throat
Muscle ache
Diarrhoea
The list of symptoms has been extended to try and reduce the spread of the virus.
"The main 3 symptoms of COVID-19 – fever, a new, continuous cough and loss/change of smell and taste – remain and Islanders should continue to be aware of these main three.
"However, considering that variants may present differently, evidence shows that expanding the list of symptoms will increase COVID diagnosis and lead to the reduction of spread.
"If you have the sudden onset of any one of the eight symptoms that develop for no obvious reason, you should go into immediate isolation within your home, and book a test through the helpline. Anyone you live with should also go into isolation until you receive a negative result. Test results on average are returned within 24 hours so people shouldn't need to isolate for long if they are found to be negative." - Dr. Ivan Muscat, Deputy Medical Officer of Health.
A body temperature of 37.8 degrees indicates a fever and a continuous cough is defined as coughing a lot for more than an hour or having three or more coughing episodes in 24 hours.
The free coronavirus helpline number is 0800 735 5566.
Other Covid-19 symptoms - such as shortness of breath, skin rash, conjunctivitis, nasal congestion, and vomiting - do not require isolation or a test.
"The long-term effect of this increased testing can reduce COVID's impact in Jersey. By further controlling and suppressing active cases we could avoid the need for implementing or maintaining restrictions.
"By increasing our attentiveness to symptoms, we can help avoid transmission and protect others from potentially becoming infected. It will enable our progress to continue the reconnection roadmap and maintain our freedoms by avoiding blanket restrictions.
"I encourage everyone to be extra vigilant for any new symptoms and to think of them as a trigger to call the Coronavirus helpline to book a test. Doing so will improve case finding and better support further reconnection and protect our vaccination programme." - Deputy Richard Renouf, Health Minister.
Jersey has three known active cases of Covid-19. No community cases have been detected for two weeks.
The island moved to the next stage of its roadmap to recovery earlier this week - which included the end of the two-metre distancing order.