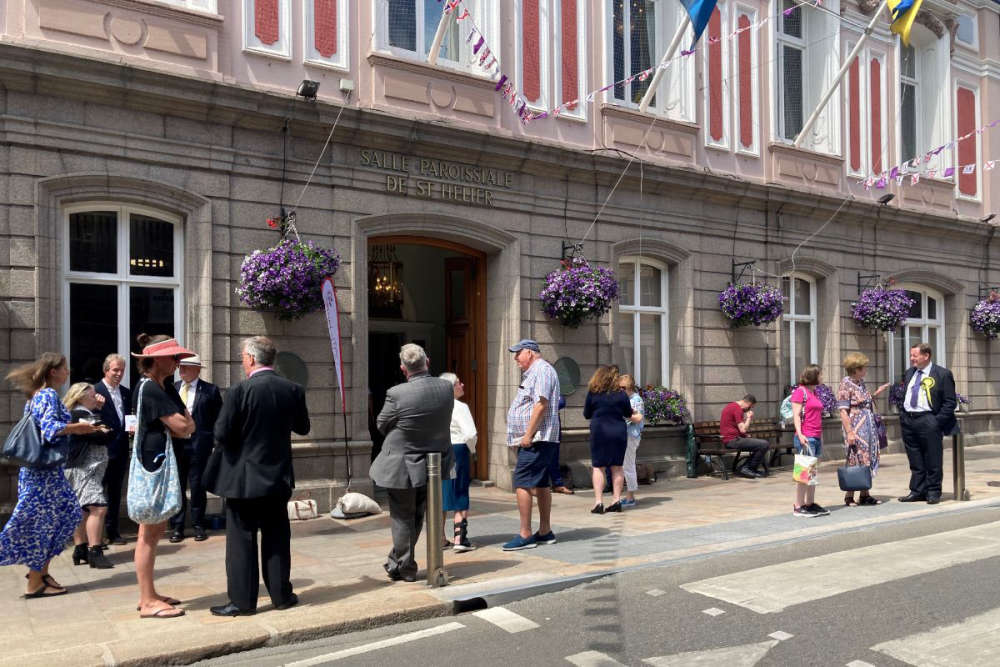 The scene on election day outside St Helier Town Hall.
The number of people who came out to vote in June's election was lower than in 2018.
25,264 ballots were counted across the island for Deputies, compared to nearly 27,000 in the island-wide election four years ago.
41.6% of islanders who are registered to vote went to the polls on 22 June, down from 43.38% in 2018.
The highest turnout by percentage for Deputy votes was in Grouville and St Martin at 51.6%. In St Helier, it was just 28.8%.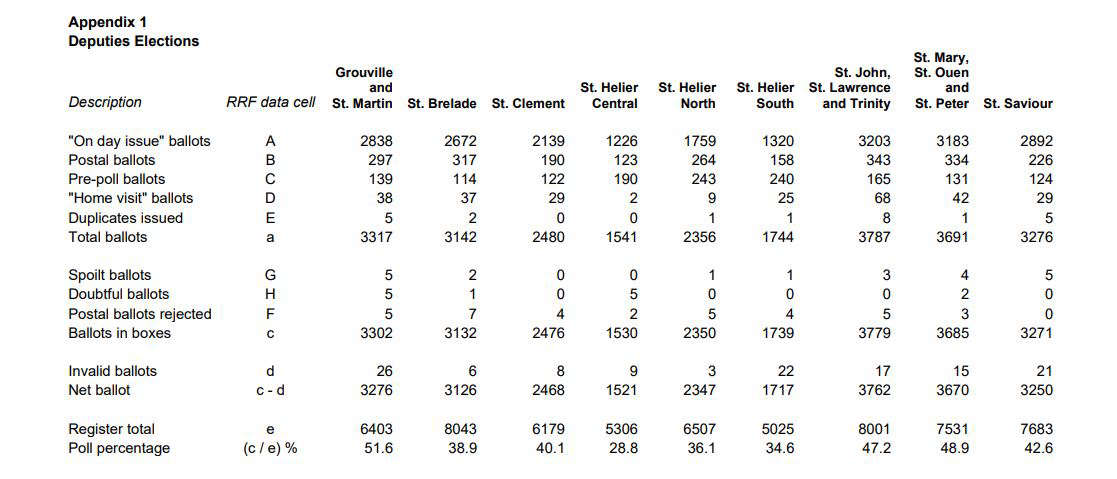 Vote.je says the wait for election data was down to getting clarity on final numbers and the St Saviour Constable recount.
The turnout figure for the Constables vote, excluding St Saviour, was 39.8%.
Like with the Deputies vote, St Helier had the lowest Constable voting turnout percentage.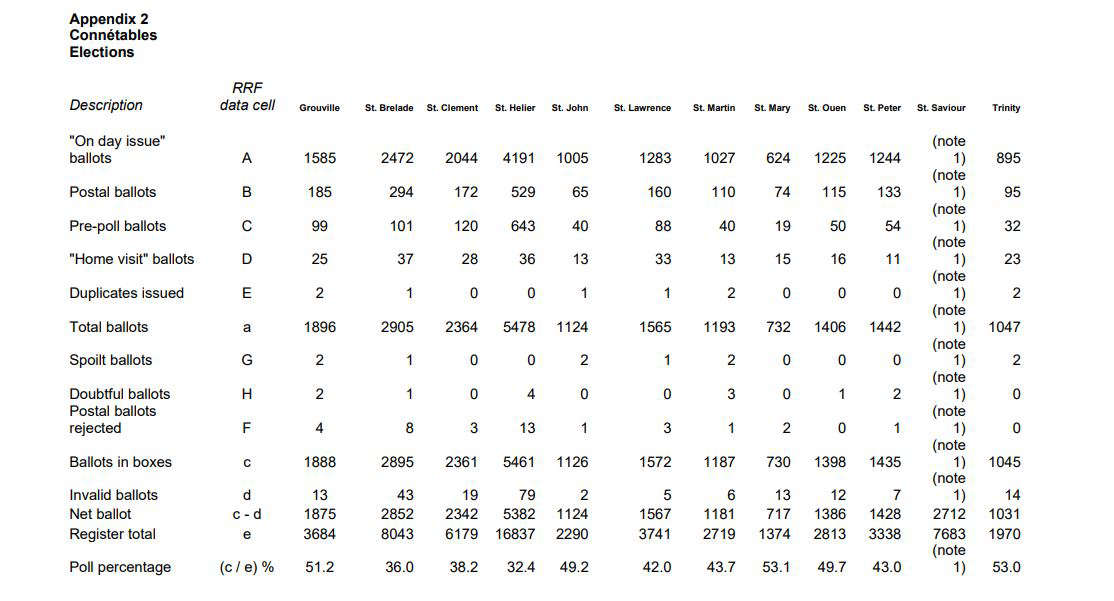 This year's election was the first without the role of Senator after the last States Assembly voted to reform the system.
37 Deputies were elected across nine constituencies, along with 12 Constables.
A 'None of the Candidates' option was introduced in uncontested elections.
Independent observers praised the election for being more competitive than any in the past - adding that while equality of vote with Deputies has been achieved, there is still a challenge with the role of Constable.
The States Assembly will vote next month on whether to bring back Senators in time for the next election in 2026.