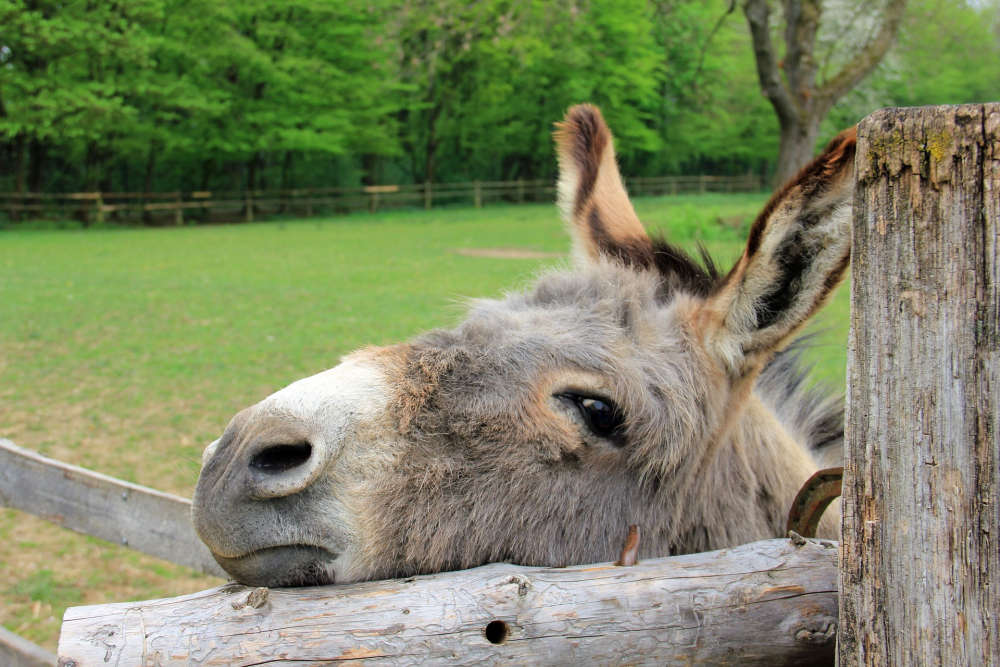 Stock Image Of Donkey
A Jersey animal sanctuary says its 'adored' donkey Mary has died of a suspected heart attack caused by fireworks.
Finni's Ark says the much-loved animal has been young and healthy, but that she suffered a heart attack over the Bonfire weekend, possibly brought on by stress during fireworks displays.
In a statement on social media, the not-for-profit farm said her passing was sudden and unexpected.
"Up until the time of her death she had been a young bright healthy donkey with absolutely no signs of illness.
Mary was tough and stoic on the outside but like many donkeys (and other animals) was known to hide stress and fear on the inside."
Finni's Ark is now urging islanders who are planning fireworks displays to let livestock owners aware in advance.
"Please, please take a minute to consider the animals around you, whether they are wildlife, companion or livestock and notify people via letterboxes, parish Facebook pages or even a note on a field gate so they can prepare as best they can."
Fin says that Mary leaves behind a 'very sad companion' Minnie.
She revealed that someone had offered Minnie a friend to 'try and help her with her grief.'