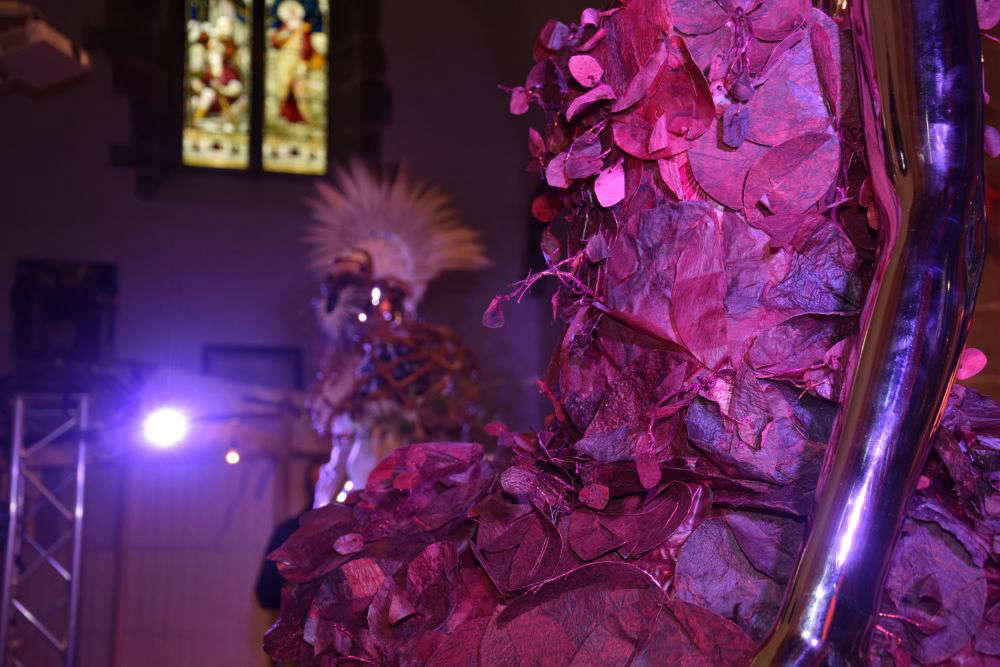 More than 40 artists have been commissioned by ArtHouse Jersey for its latest project which has gone on display at the Town Church.
The church in St Helier is the venue for a exhibition that has been two years in the making.
Skipton Big Ideas is ArtHouse Jersey's flagship project for 2021. It is open to the public until 4 November.
The show marks the decade anniversary of the arts charity partnering with sponsors Skipton International to deliver 'impactful community arts projects'.
Installations will be free to view from St Helier Town Church, between 9.30 am and 5.30 pm Monday to Saturday.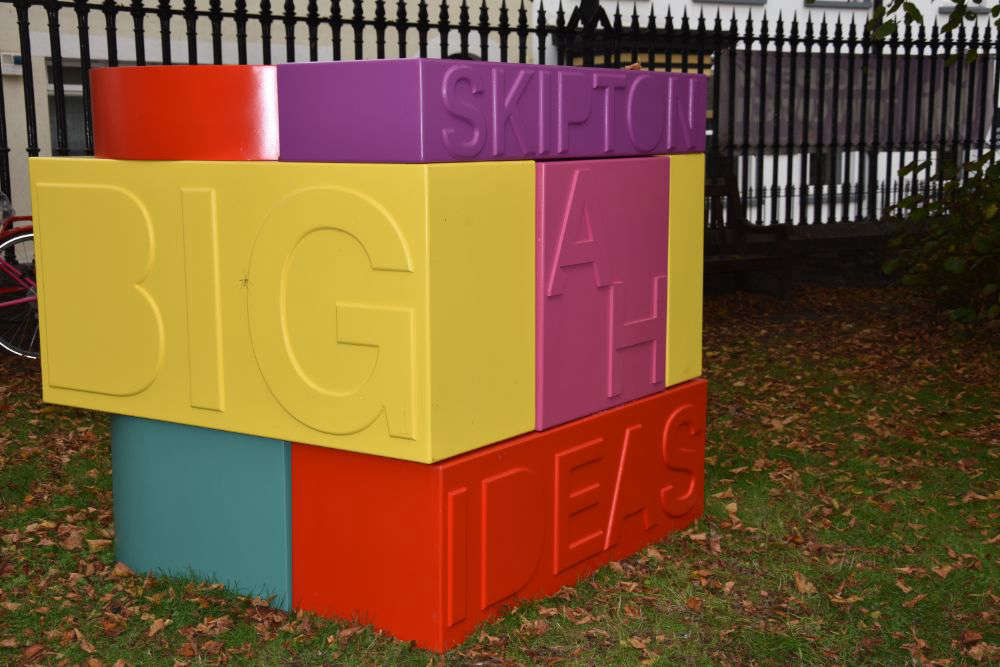 The exhibition is described as 'an immersive experience exploring the key issues affecting out community..
The 20 individual pieces within the church and its grounds are themed on topics including sustainability, accessibility, and identity.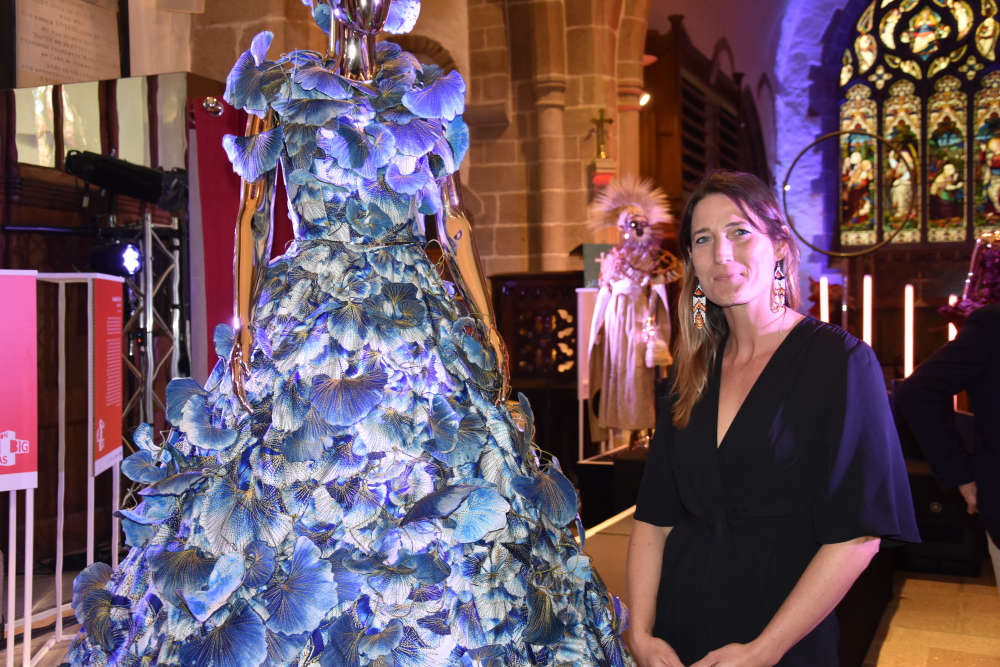 Bianca Padidar
Jersey artists are among those who have been commissioned for this year's project, including Bianca Padidar.
Bianca told Channel 103 that her piece is very personal to her, representing her past struggles.
"The piece is called Resilient Nature. The subject was based on a ginkgo tree and resonates to me, resilience, as in resilient nature. That's what the ginkgo tree represents to Japanese culture."
It's made of sustainable materials, including handmade paper, telephone wires, and regenesis silk, which is made from plastic bottles.
"The whole piece has come together very gradually, but it really resonates to me resilience, perseverance, and something I hold quite strongly myself of past traumas."
The exhibition was opened by Lieutenant Governor Sir Stephen Dalton & the official patron for ArtHouse Jersey, Lady Dalton.
Other members involved in the exhibition opening were Deputy Kirsten Morel, the Minister responsible for arts & culture in the island, The Dean of Jersey The Very Reverend Mike Keirle, and the Director of ArtHouse Jersey, Tom Dingle.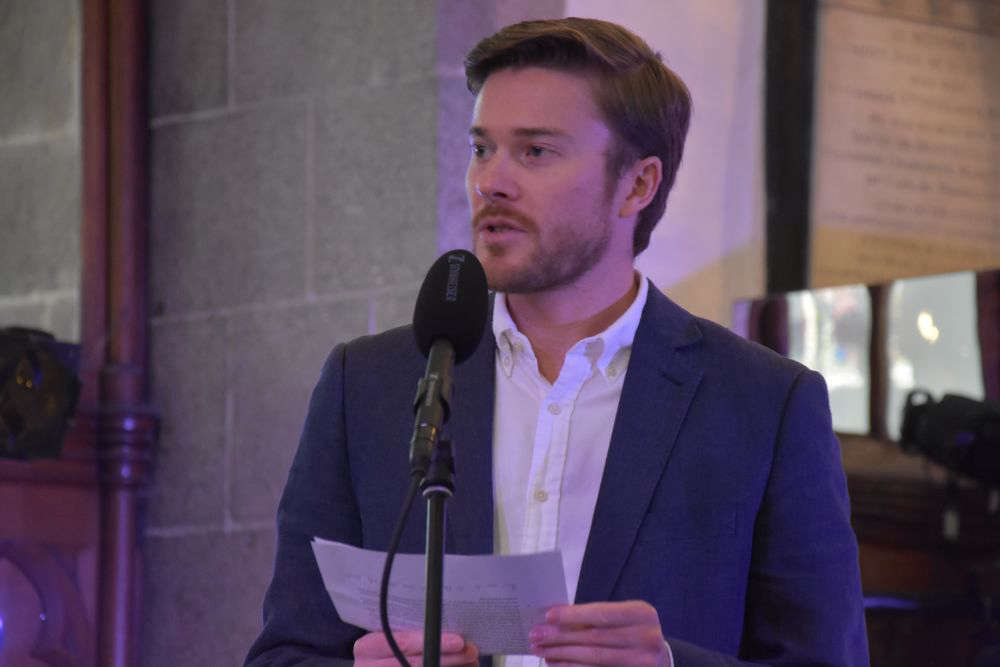 ArtHouse Jersey Director, Tom Dingle
Tom Dingle hopes the installations inspire islanders and highlight issues faced on the island.
"This exhibition will be nothing short of groundbreaking for Jersey, something that will delight and inspire every corner of our community.
The exhibition is designed for people to think about the themes that are prevalent in all our lives, around identity, accessibility, and sustainability.
The artists are creating installations that visitors will be able to touch and feel that will provoke conversations about the key issues Islanders face today.
This is for everyone. It will be fun and welcoming with every aspect having been designed to be accessible. We look forward to welcoming Islanders to the St Helier Town Church."
The full lineup of artists involved in the project are Akhila Krishnan, Viv Le Vav, Casi, Pippa Nissen, Mari Keto, Nina Zaech, Margarida Lourenco, Francesca Monticelli, Ben Robertson, Tim Evans, Yulia Makeyva, Ian Rolls, Alison Horton, Tim Le Breuilly, Kerry Jane Warner, Poppy Whatmore, Gabriella Street, Snap Design, Oliver Le Gresley, Karen Le Roy Harris, Sarah Keirle, Ben Davies, Qiao Cun, Maria Tarrant, Kyle Moody, Heather Barrett, William Howell Jackson, Bianca Padidar, Bethany Voak, Anna Shipley, Henry Lambert, Jodie Carney, Antoaneta Tica, Hayley Wray, Essential Dance, Mike Robertson, Adam Flynn, Natasha Dettman.