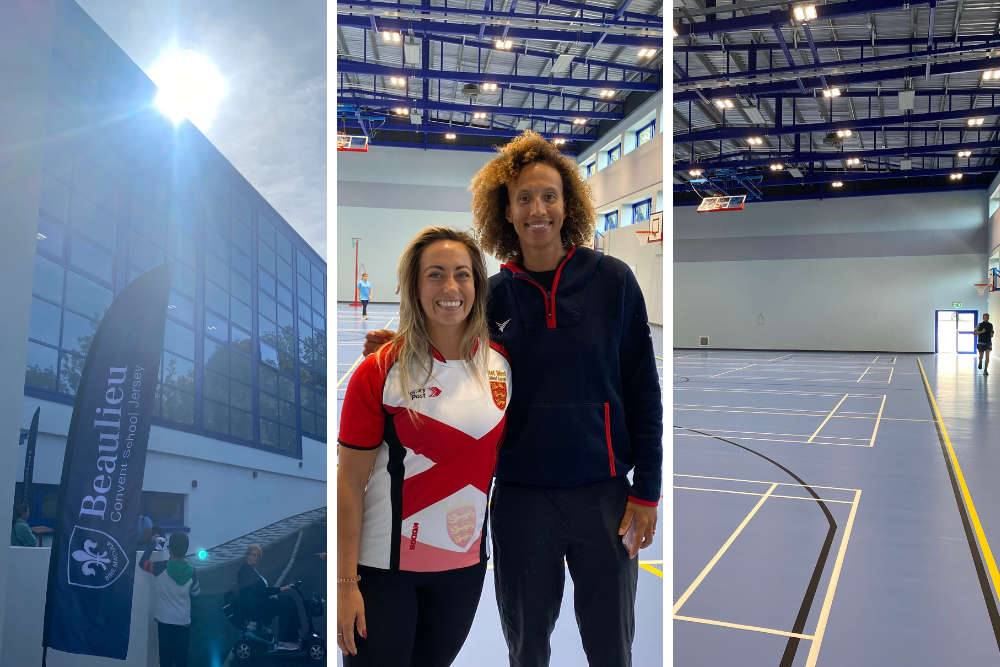 Beaulieu School's new sports complex - Beau Sports & Activities Centre - has had its official opening.
Students at the private school for girls have been without a suitable sports hall for more than three years.
So there was celebration on Saturday (30 September) when the school's new facilities got their long-awaited unveiling.
England netballer Serena Guthrie MBE and Team GB archer Lucy O'Sullivan did the honours.
Serena told Channel 103 the centre is a welcome addition to the island's venues:
"We are not where we want to be in terms of sports infrastructure on the island, but this sports hall is another step and piece in that puzzle.
The opportunity now exists for young people in Jersey to thrive in sports. It's just about going out and grasping it."
Past pupil Lucy says the facility could help produce future stars:
"I was talking to some of the teachers here to see if we could use some of the sports halls here to further progress archery on the island, and it's nice to hear this can actually help minority sports on the island as well.
I'm always trying to inspire women in sport and I am hoping that this facility gets people thinking outside of the box, and inspires them to pursue sports and see where that will take them in their lives."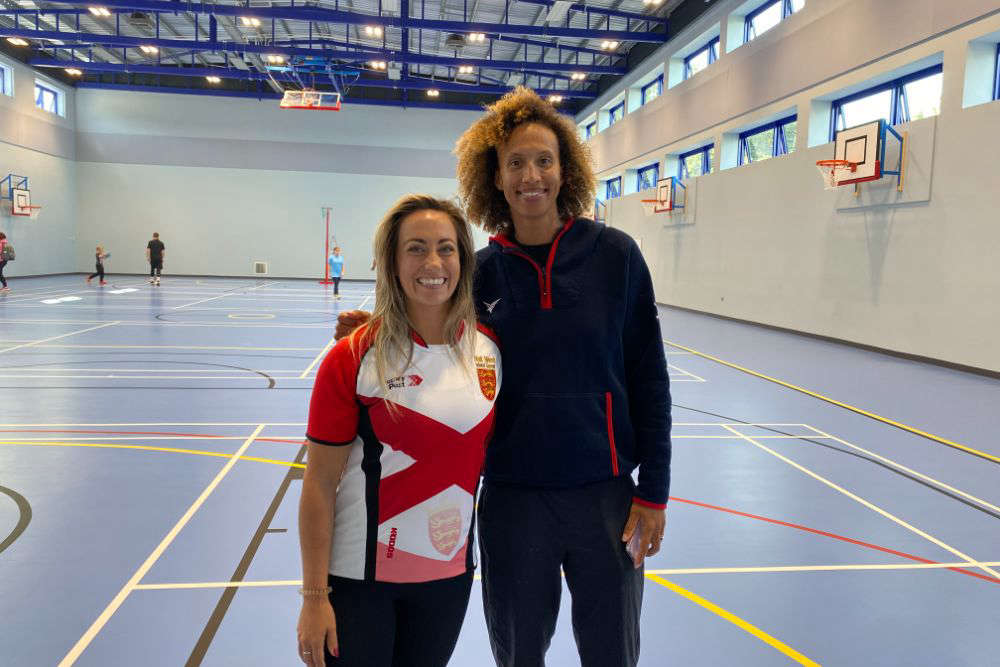 Former England netballer Serena Guthrie and Team GB archer Lucy O'Sullivan
Acting Headteacher Paul Robinson says the new facility means they can offer more opportunities to pupils aged three to 19:
"It's a relief that we have finally got there and it's really exciting for our students and for the wider community.
I think it's a really powerful project that can promote girls' sports, well-being, and active lifestyle. Hopefully, it'll challenge them to consider sports as a serious opportunity in their lives."
Beaulieu received a £1.5m grant from the government's post -pandemic recovery Fiscal Stimulus Fund towards the cost of the build.
The school also received a £7m loan in 2019, to be used to build the sports centre, new classrooms, a cafe and sixth form centre.
That money is being repaid at a fixed 4.25% over a 20 year term.
Mr Robinson says Beau Sports could range of future uses.
"Part of being a Catholic school is to ensure that, in our stewardship and in our privileged position here on the island of Jersey, we offer as many opportunities as possible to the local community.
Once we've embedded the building into our working week, curriculum, and after-school provision for the students, the next step is to start considering how the community can start accessing this wonderful facility."