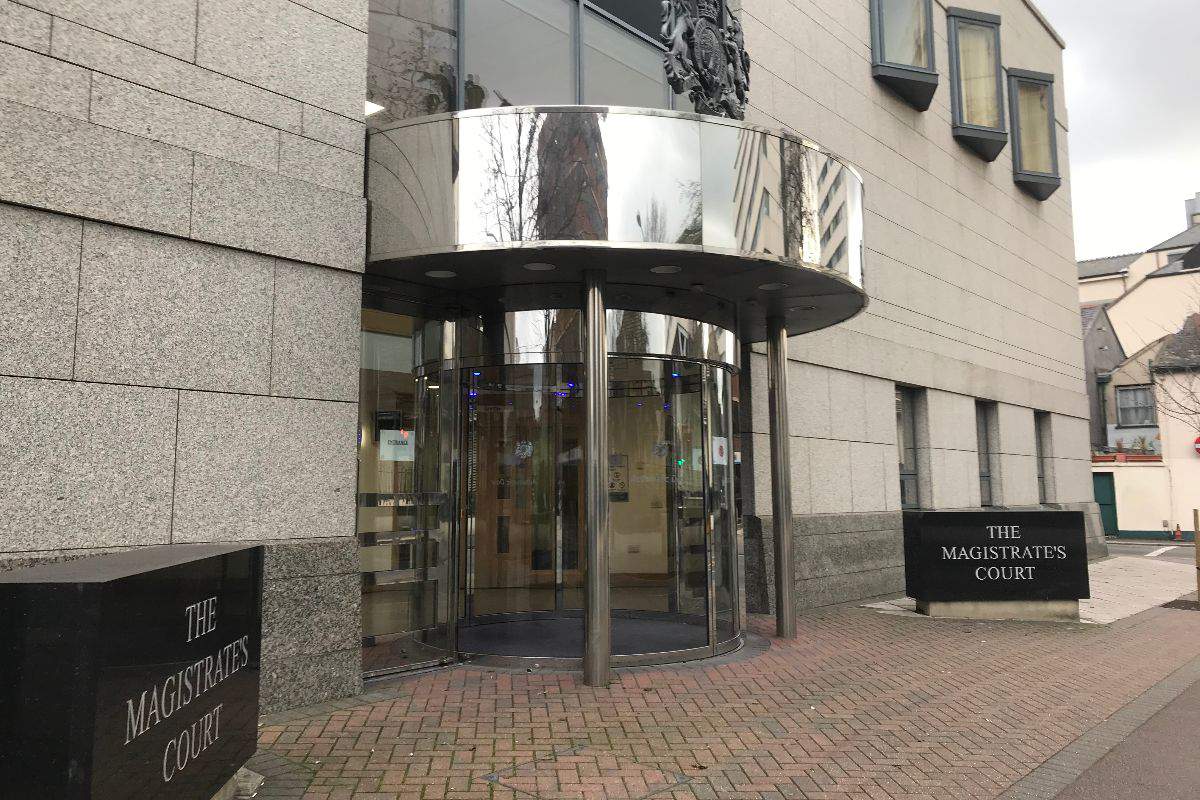 Ruedi Wragg has been found guilty of three counts of malicious damage at Jersey's Magistrate's Court.
The 63-year-old was arrested at the climate change mural on the Waterfront on Boxing Day 2021 after islanders tipped off police.
Wragg was found wearing a motorbike helmet with spray cans and a step ladder.
He vandalised the mural in November and December 2021.
He was given a Binding Over Order and told to pay compensation and costs.
DC Caroline Foord says unauthorised graffiti is vandalism.
"Wragg's actions on these occasions ruined a public piece of art that had to be cleaned up and redesigned at a cost to taxpayers to over £4,000."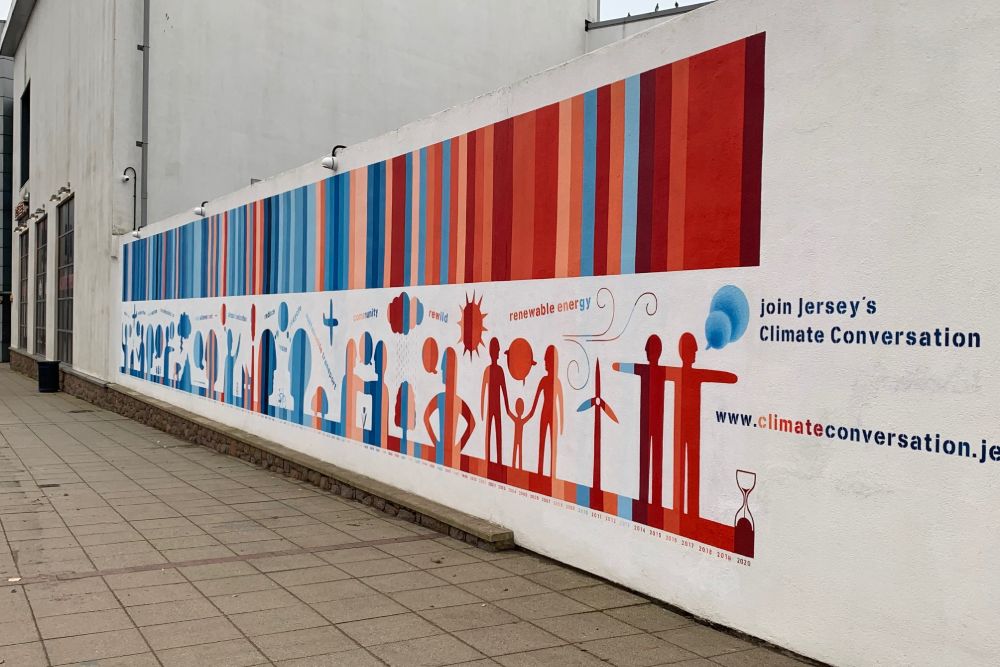 The mural shows a collection of coloured stripes, which represent the year's average temperature. The most recent addition was 2022's 'very dark red stripe' for the hottest year on record.
Graffiti can be reported online at Love Jersey or the police website.