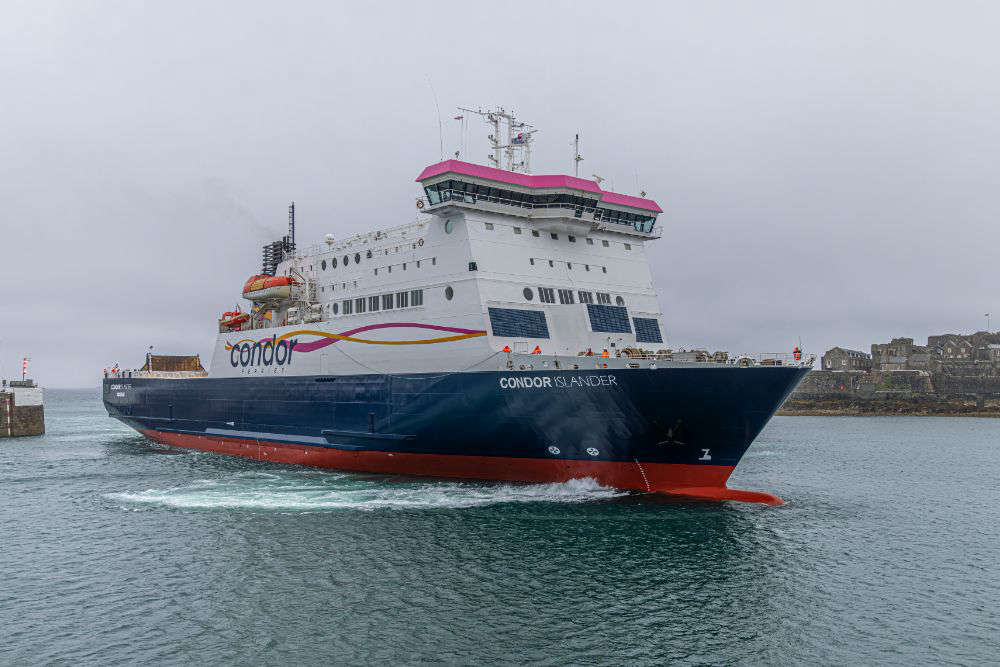 Condor has brought the Islander's entry into service forward, in time for October half-term.
The ferry was due to start passenger services on 1 November, but the company has brought that date forward to 15 October 2023.
The roll-on roll-off vessel will begin freight trips the week before, on 8 October.
Condor says it's because the refurbishment of the ship's passenger lounges, overnight cabins, restaurant and shop are forecast to be complete ahead of schedule.
John Napton, Condor's CEO, says the October half-term is a busy time:
"After running successful berthing trials in the Islands and Portsmouth last month, it has been full steam ahead to complete the interior refurbishment in the UK and I am confident we can introduce the vessel earlier than planned.
"Our winter schedule, which runs through to the end of March, will offer increased connectivity, capacity and resilience compared with last year."
The Islander will have six pet-friendly cabins.
Between November and February, Condor's high speed vessels will undergo maintenance in turn, meaning very few fast crossing to the UK.