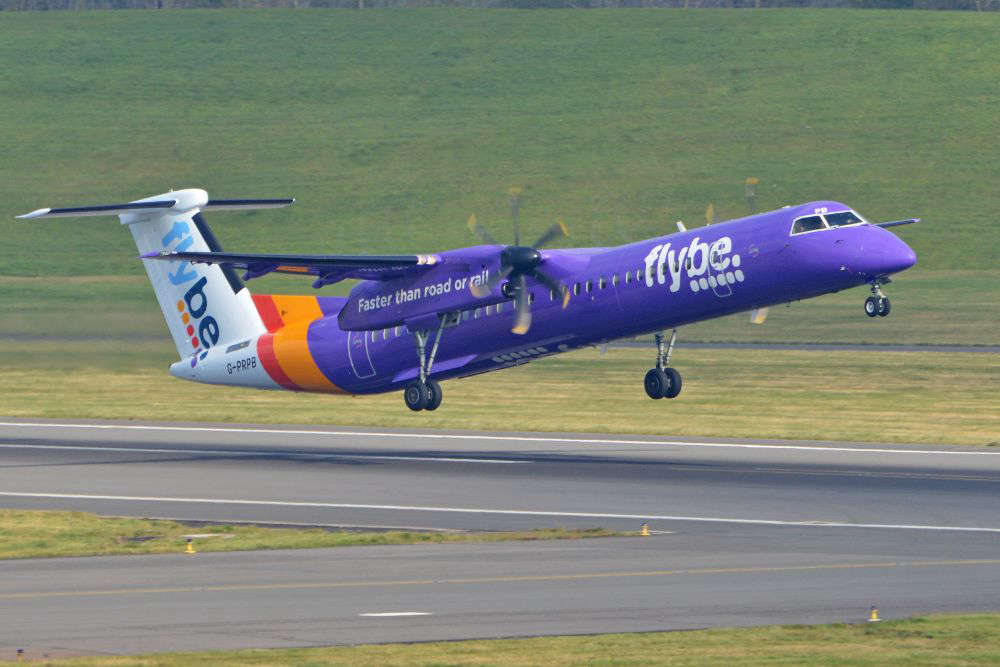 Plans to revive Flybe are a step closer to taking off, as the airline's new owners have begun recruiting staff.
The regional airline, which started life in the Channel Islands during the 1970s as Jersey European, went into administration last March.
Its remaining assets were sold in April 2021 to Thyme Opco, a company connected to investment firm Cyrus Capital which owned shares in the defunct airline.
The new company has since been renamed 'Flybe Limited', and announced plans to "launch a new and much improved Flybe sometime this summer on many of our former routes".
Although the summer season is drawing to a close, the revived Flybe hasn't yet announced which routes it plans to resume operating.
Many of the most profitable ones the airline operated in its previous guise have since been snapped up by competitors like Blue Islands, EasyJet, and Jet2.
It appears that Flybe's new base of operations will be at Birmingham Airport, with job advertisements for their head office roles being based in the West Midlands. It was previously based in Exeter.
Vacancies advertised on professional social networking site LinkedIn include training officers and senior cabin crew.
Some of the job descriptions include experience in working with Dash 8-400 aircraft, the same twin-propeller planes operated by the original Flybe.