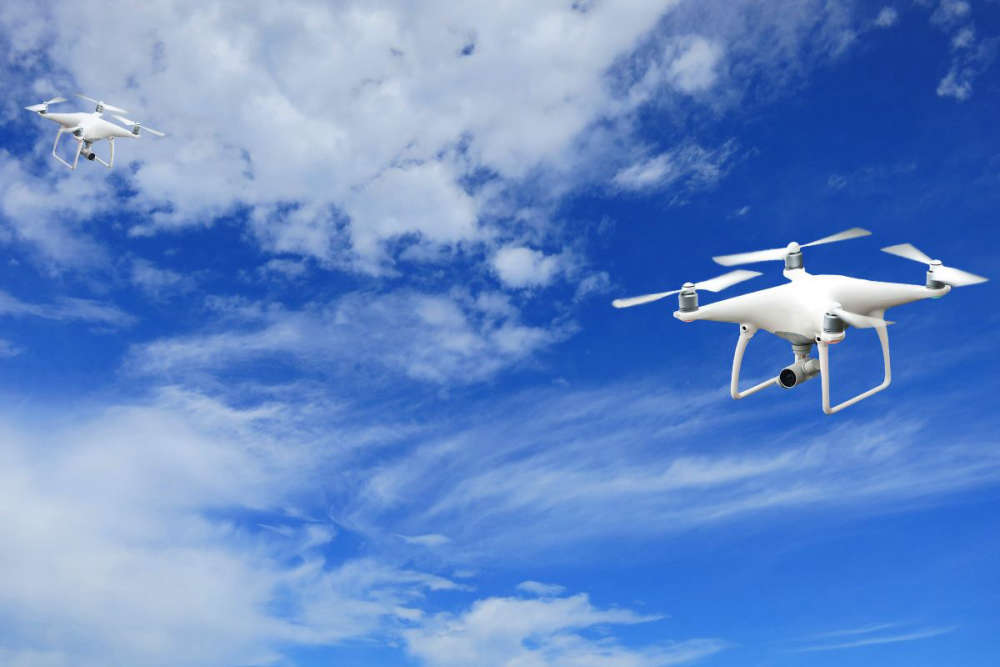 Guernsey Ports has joined Ports of Jersey in a project that could see drones delivering medical supplies and assisting in search and rescue operations.
The £3.7 million trail is being funded by the UK Government.
Jersey was chosen as a test bed for the Agile Integrated Airspace System in July last year and hopes to make the skies safer and improve connectivity to the UK and Europe.
A delegation from Jersey's ports authority went to meet with their Guernsey counterparts along with ALIAS project partner, Volant Autonomy .
Ports of Jersey CEO, Matt Thomas says he's excited be investigating cutting edge technology.
"Two of our core business objectives are building connectivity and investing in Jersey's future, so ALIAS is a perfect fit for us."
Guernsey Ports Managing Director, Colin Le Ray, says the project is a great opportunity for both islands.
"It will enable them to move essential medical supplies, bolster their Search and Rescue capability, and potentially provide air taxi services within the Channel Islands."
Guernsey Ports' Ross Coppolo says they were delighted to have been asked to help with the trial.
"We were impressed with the cutting-edge technology Volant Autonomy were developing and we look forward to supporting the teams with planned demonstration flights in early 2024."
Un-crewed aircraft are already being used in limited trains in the UK, but apart from NASA - the LAIAS programme is the only on in the world that is developing a system that can manage both the aircraft and air traffic control elements.
The tests in Jersey will only take place in a small section of the islands airspace, that area hasn't yet been decided but it will be one where there isn't much flight traffic and probably around half a mile off the coast.
The first test flights are expected by March 2024.