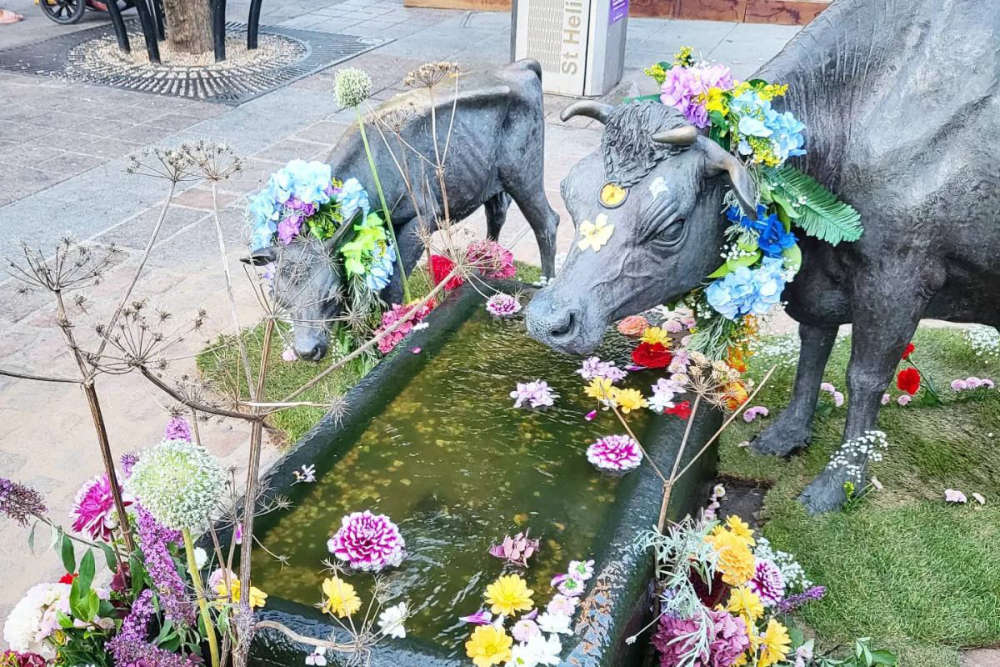 The West's Centre statues in St Helier have been decorated as the Battle of Flowers celebrations continue.
Art collective RampArts have joined forces with florist Ele Bonny to bring the bronze statues to life with floral adornments.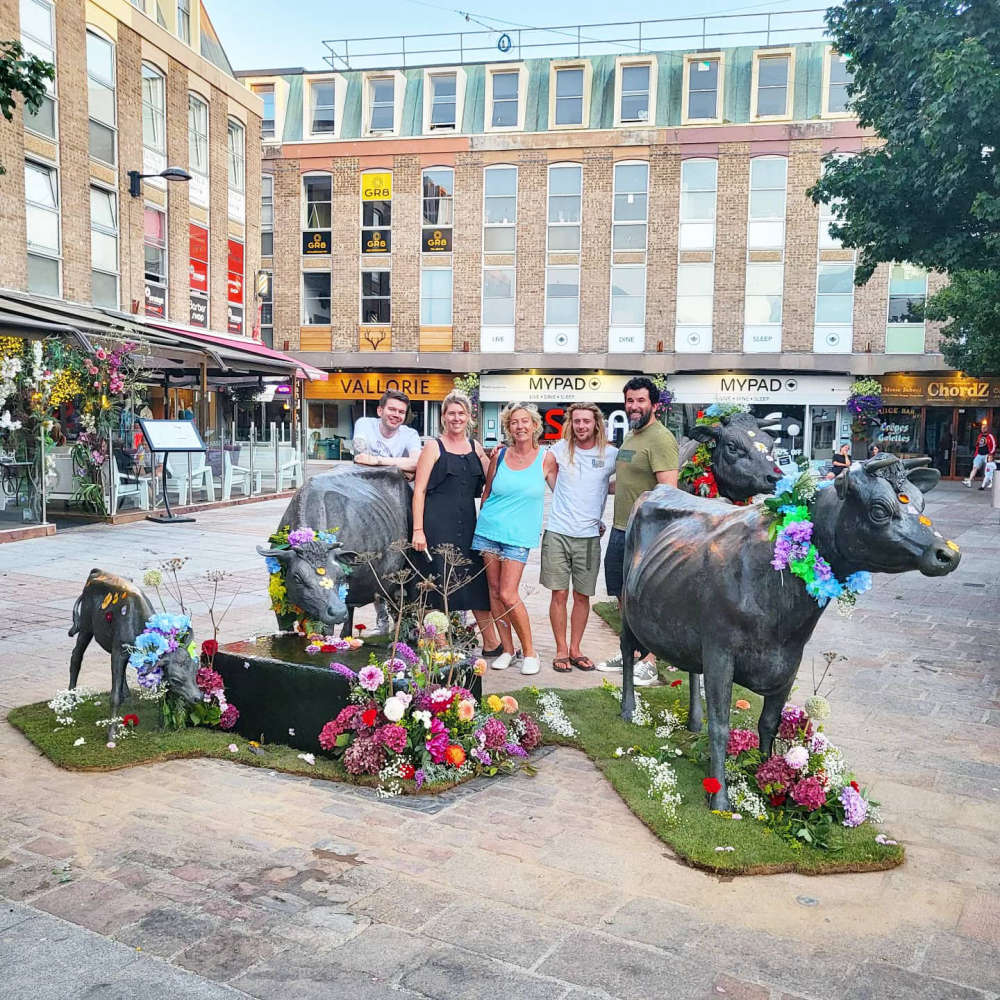 The 'secret pop-up' quickly caught the attention of the public, with founder Heather Brown saying posts had already spread around before they even managed to leave!
"We had people posing and taking photographs with it. People were jumping on the cows and it was shared on social media before the evening was through"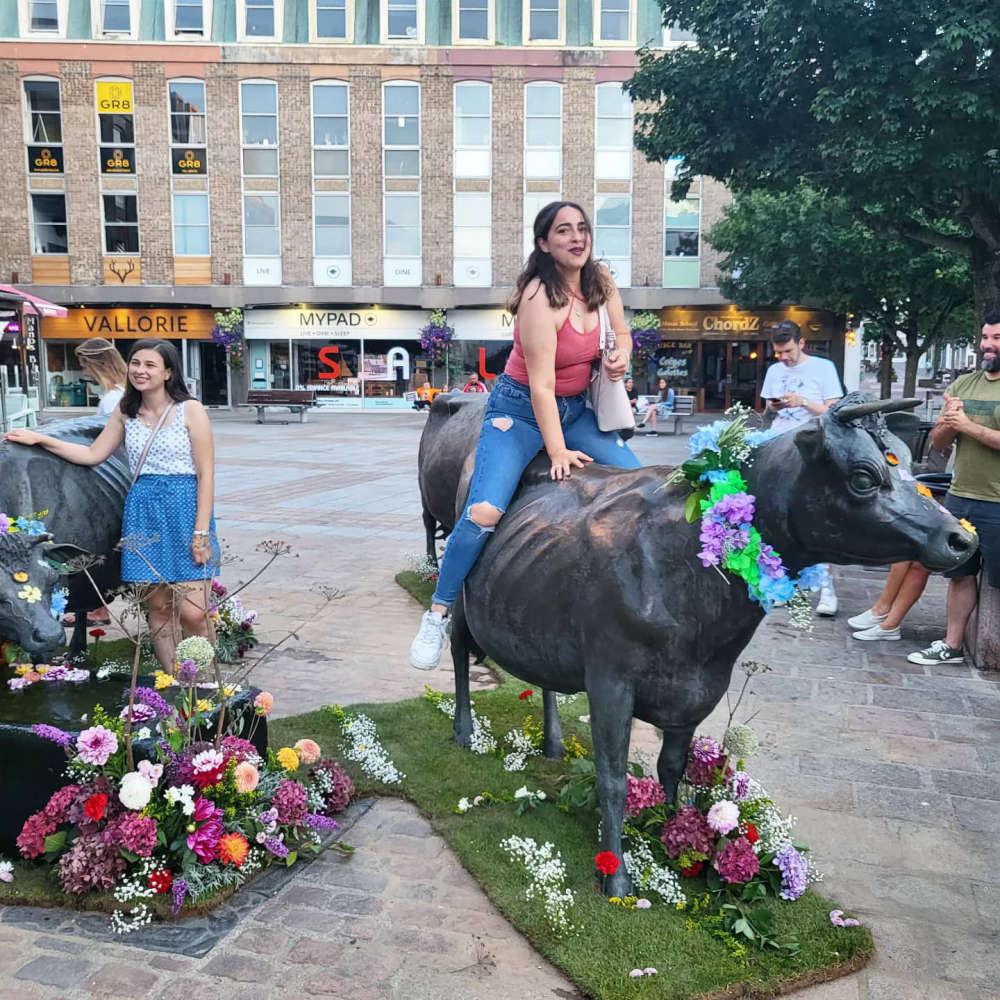 The exhibition was set up ahead of the Battle Day Parade, which was held for the first time since 2019 because of the coronavirus pandemic.
Heather says the inspiration came from Ele who had seen a New York florist do pop-up exhibitions.
Once the seed had been planted, the planning didn't take long.
"About a month ago Ele and I had the conversation and once we had got the thumbs up of approval I set out contacting florists and farms for donations. Within a week we had everything we needed."
The Day Parade was the hottest on record with temperatures peaking at 31.9°C while temperatures of around 20°C are expected for the Moonlight Parade.
RampArt's 'secret Battle of Flowers Pop Up' will remain at West's Centre until Monday 15 August.