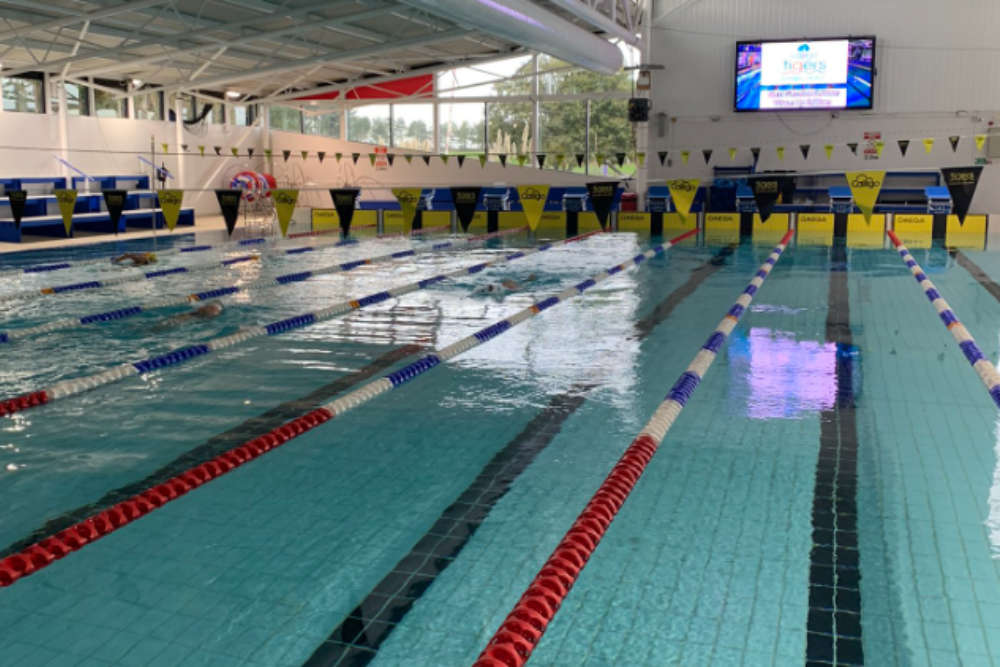 A new 'PoolPod' at Les Quennevais Sports Centre enables swimmers with disabilities to access the pool independently.
The PoolPod is a platform lift that can helps users get in out of the water easily.
Swimmers can either use a submersible wheelchair or alternatively stand on the platform, and it will lower them into the pool.
The PoolPod replaces the old hoist, which involved lifting swimmers into the water with the help of an assistant.
Christina Blampied, Head of Operations at Les Quennevais Sports Centre, says it had limitations.
"It's quite cumbersome to operate.There was a limit as to the weight of the user. That was one reason we looked at alternatives."
The new equipment allows users to safely enter the water independently. It can take more weight, event taking two people together where people still need assistance.
"It's important to give equal opportunities to everybody so that they are not deterred from coming in because of any additional needs they may have which may prevent them from going swimming."
A PoolPod costs around £30,000.
"To be honest you can't really put a price on accessibility, which totally outweighs any expenses. It is an essential and a definite addition to our service that we can offer our users."
The technology was originally designed for the 2012 London Olympics and allows users to enter the pool in 20 seconds.
Our PoolPod has been installed, it offers easy, quick & dignified access for people in wheelchairs or with other disabilities which make accessing swimming pools difficult, in less than 20 seconds you can go from poolside to swimming - completely independently. @govjersey pic.twitter.com/TRzo5FItwo

— Les Quennevais SC (@LQSportsCentre) November 8, 2022
Peter Patterson MBE, Chair of Jersey Sports Association for the Disabled (JSAD) says it's going to open up swimming to more people.
"We at JSAD offer a warm pool therapy swimming session, and that's great - but it doesn't hit the mark for everybody. There's certain disability groups and conditions where hot water isn't the answer, and for those people this pod is going to be fantastic.
It has been well-thought out. It is incredibly robust, very quick to get the people who want to use it into the pool - and importantly, out of the pool- safely. It is going to open up a lot of potential."