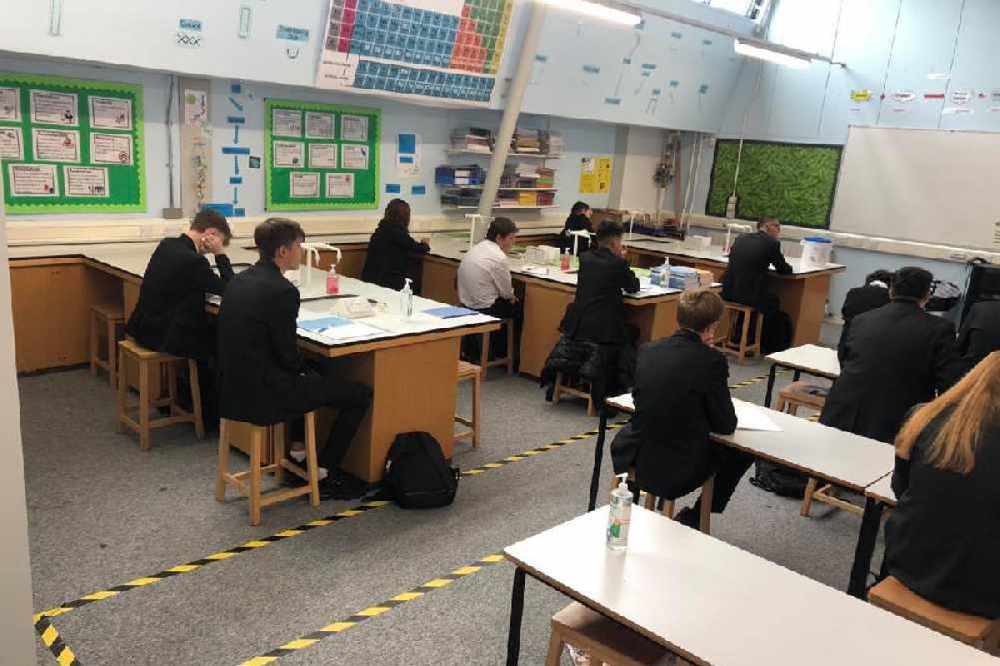 A teaching union has called the government's decision to remove the isolation requirement for direct contacts 'reckless'.
The NASUWT has labelled it as a 'snap decision, which gave schools no ability to prepare'.
Children and staff who are contact traced can still go to school - unless they have symptoms, test positive, or refuse to be tested.
NASUWT General Secretary, Dr. Patrick Roach, says Ministers have failed to give the scientific evidence to justify this decision at a time when case numbers are rising and before all school staff have had the chance to be fully vaccinated.
"The abrupt timing of this decision and the failure to give schools time to prepare has caused alarm and anxiety among staff and parents.
"Schools must now take such appropriate steps to ensure safety on site, including revised risk assessments which may include the need for additional measures such as providing education separately for pupils who have been advised to take a Covid test but who refuse to do so.
"Extra mitigations for staff who are at greater risk from Covid will also need to be considered by schools.
"This pandemic is far from over and now is not the time for complacency by ministers.
"The focus should remain the safety and welfare of school staff, children and young people as we move towards the end of term."
17 cases of coronavirus were picked up in Jersey schools on 7 July.
53 cases were picked up in the week starting 28 June. 52 had been found across the whole year until then.
Channel 103 has asked the government to provide attendance figures for this week, but we are yet to receive a response.
Chief Minister Senator John Le Fondre said in yesterday's media briefing (8 July) that anyone over the age of 18 who feels slightly exposed to the virus can now book an appointment, while Dr. Ivan Muscat said the younger islanders are less likely to have significant disease because of Covid-19.
The average wait between first and second doses is between five and six weeks.
"What is encouraging is that we had hitherto been of the view that the first dose of the current vaccine only provides 30% efficacy against symptoms with Delta (variant).
"There is now more and more evidence to suggest that is higher and probably closer to 70%.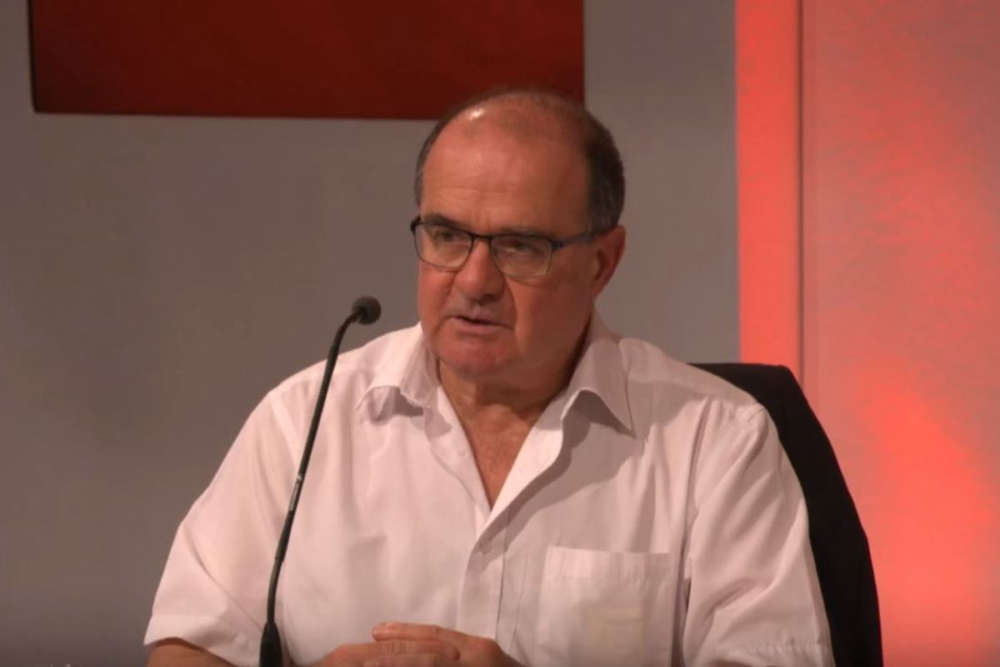 "So those people who have had one dose are in fact in a reasonable place.
"I would also add, as with every other vaccine, if it doesn't protect you completely against infection, it will reduce the severity of the infection." - Dr. Muscat.
With the school term coming to an end, Dr. Muscat has written a letter to staff, parents, carers, and children to thank them for their efforts to keep schools open this year.
Year 11 to 13 students have been offered lateral flow coronavirus tests since January and they may be extended to younger secondary school children from September.
The Deputy Medical Officer of Health has also re-emphasised the need to isolate if anyone develops the main symptoms and to continue following the public health guidelines, like washing your hands.
"Most children don't have symptoms at all and if they do, they will be mild symptoms. But as with flu some will feel unwell and need to rest.
"You might be wondering why the guidelines keep changing?
"The reason is that lots of adults in Jersey are now vaccinated. This has meant that COVID infection is mild in the community and not many people need to go to Hospital because of COVID.
"And this means that we can all start to enjoy our freedom again with our friends and family, which is so important for everyone's health and wellbeing.
"However, COVID has not gone away, so it is still really important to keep your guard up and follow the public health guidelines and keep washing your hands and ensure adequate ventilation. And if you are worried about anything it is important to, speak to a parent or carer, trusted adult or teacher. There are also services to help over the summer such as There are also services to help over the summer such as YES, (Youth Enquiry Jersey) Kooth Jersey and the Children and Families Hub.
"So, my last and important message to you, is to have a very happy, fun but safe summer with your friends and family."
A video with the Children's Commissioner has also been published to reassure children and their families ahead of the school holidays.
The government has published a series of videos for children and families to watch - which includes videos on hand washing, what a PCR test looks like, messages from Dr. Muscat and Q&As with Consultant Paediatrician Dr. Muktanshu Patil on Covid-19.