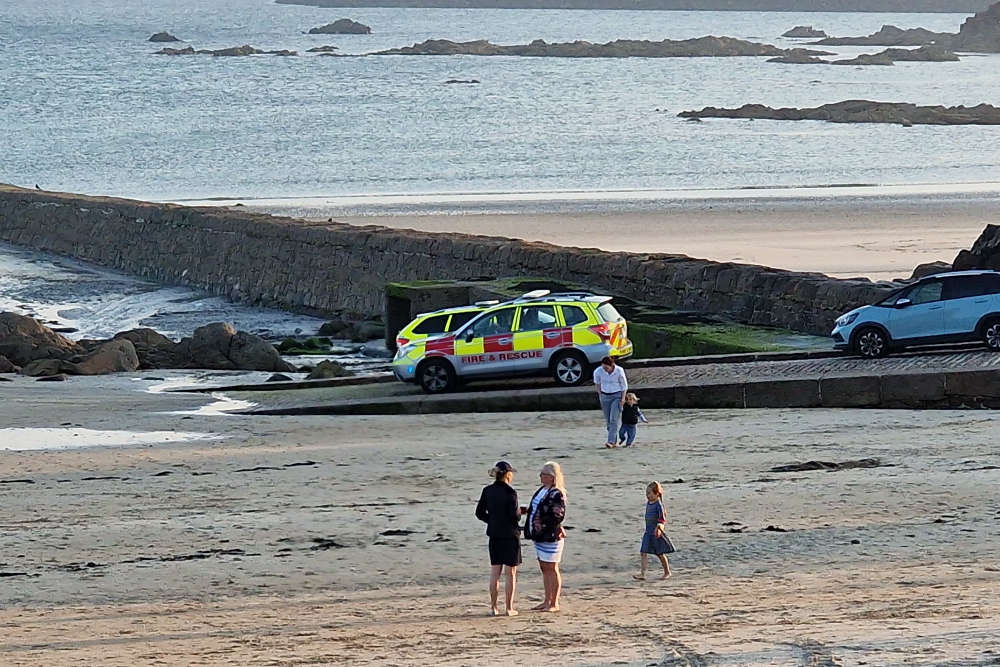 Dicq slip (Library picture)
Islanders parking on beach slipways and blocking emergency vehicles could be creating a life or death situation.
That's the warning from Jersey's coastguards, firefighters and paramedics.
At least four times this summer people have been found unconscious in the sea and rescuers gave been delayed getting to the casualties.
It's happened at Welcome Slip, Dicq Slip and La Haule Slip.
Tim Hilditch, Specialist Watch Officer with Jersey Coastguard, says it could prove fatal:
"If (the slipway) is blocked it can take valuable minutes off the emergency services getting to an incident - either launching the Fire and Rescue Service boat, or if there's an incident with somebody on the beach that needs medical assistance and the ambulance can't get to them it takes time away from that.
In the case of somebody being in the water it is imperative that we get to them as quickly as possible. To have the slipway blocked will make a difference in any kind of outcome for a casualty.
Motorists are being reminded to only park along one side of a slipway and to check nearby signage for other restrictions.