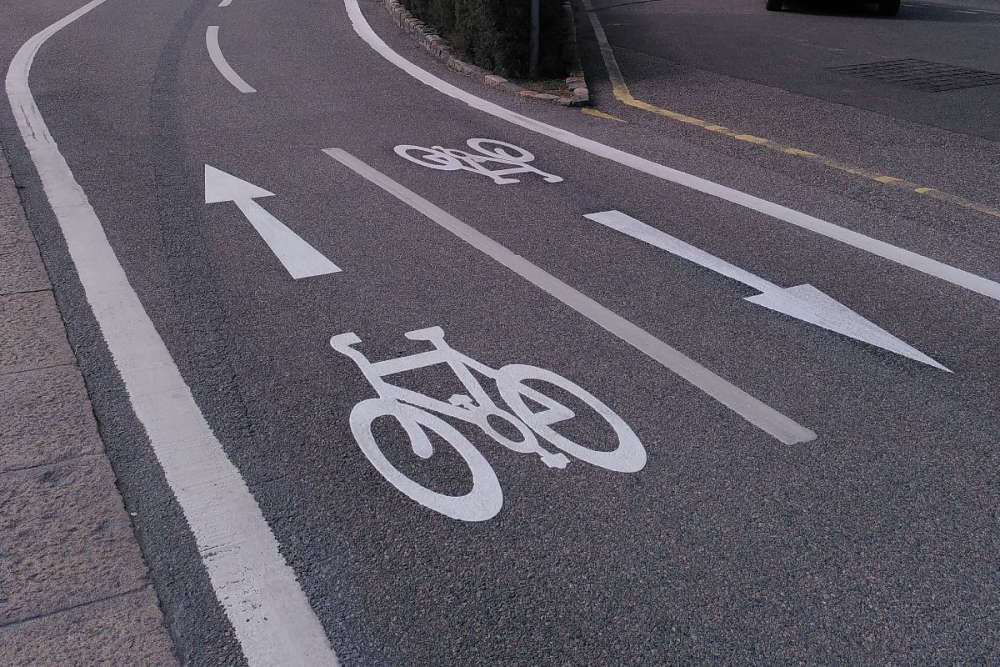 The width of the cycle route linking St Aubin and St Helier has been widened.
New signs and markings have also been introduced to make it safer and to try and encourage more people to cycle.
The route along the bay was created 30 years ago and was 2m wide, but it's been extended to 3m to get in line with recommended design standards.
There is a dashed centre-line for cyclists going in opposite directions and to make it clear that it is a cycling space.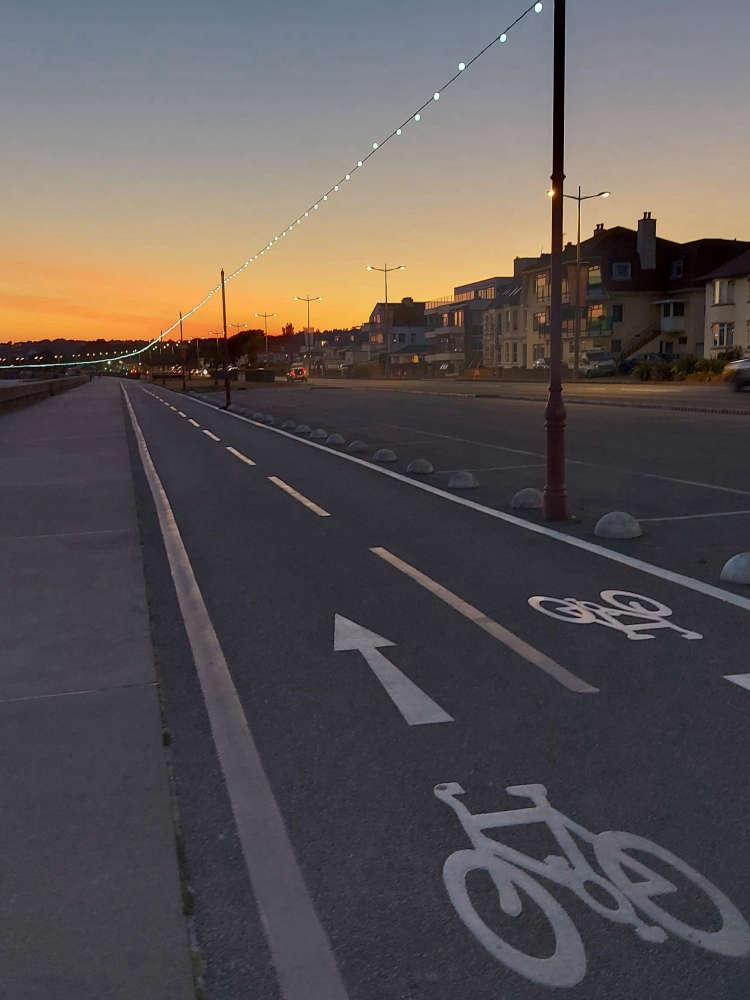 Cycling groups will come together on the stretch opposite Victoria Park and West Park on Wednesday 24 August to talk about the changes and get feedback.
"The stretch along St Aubin's Bay is especially busy during commuter times and the summer months. As part of our Sustainable Transport Policy we're striving to make walking and cycling more attractive by providing safer routes, and these updated markings and signage will help us comply with recent cycle infrastructure design guidance, where possible.
The previous cycle path markings didn't always make use of the full width available. Introducing dashed centre-lines and clear cycling symbols gives greater clarity to people walking and cycling." - Deputy Steve Ahier, Assistant Infrastructure Minister.
The First Tower Cycle Counter recorded 469,431 cycling trips in 2021.
That compares to 485,284 trips last year and 440,660 in 2019.