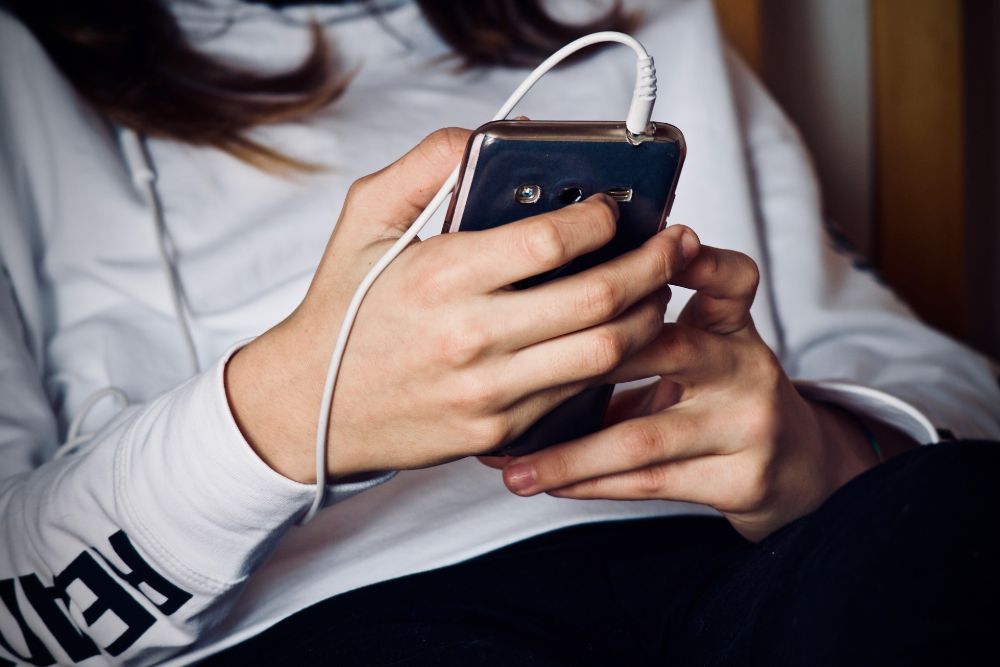 Parents across Jersey are calling for solutions to stop their children, who are being identified as direct contacts, from being out of school and stuck in isolation for longer than five days because they're waiting to get tested.
The government says people will be contacted within 72 hours of being identified as direct contacts.
Some islanders are having to wait three days or longer, however, for their children to get their first test.
Chris Jenkins has a daughter that goes to Jersey College for Girls who is a day eight direct contact. She is yet to be tested.
Chris has told Channel 103 that schools need better support and the government 'needs to do something about this.'
"The kids could be in school. She is a day eight contact. She could have been in school all (this past) week if they'd have got round to giving her a test.
"Either the rules aren't working or they're (contact tracing) so overwhelmed the rules aren't working but whatever has happened, the kids are suffering, they don't know whether they're coming or going. There are hundreds of girls not at JCG at the moment, literally hundreds.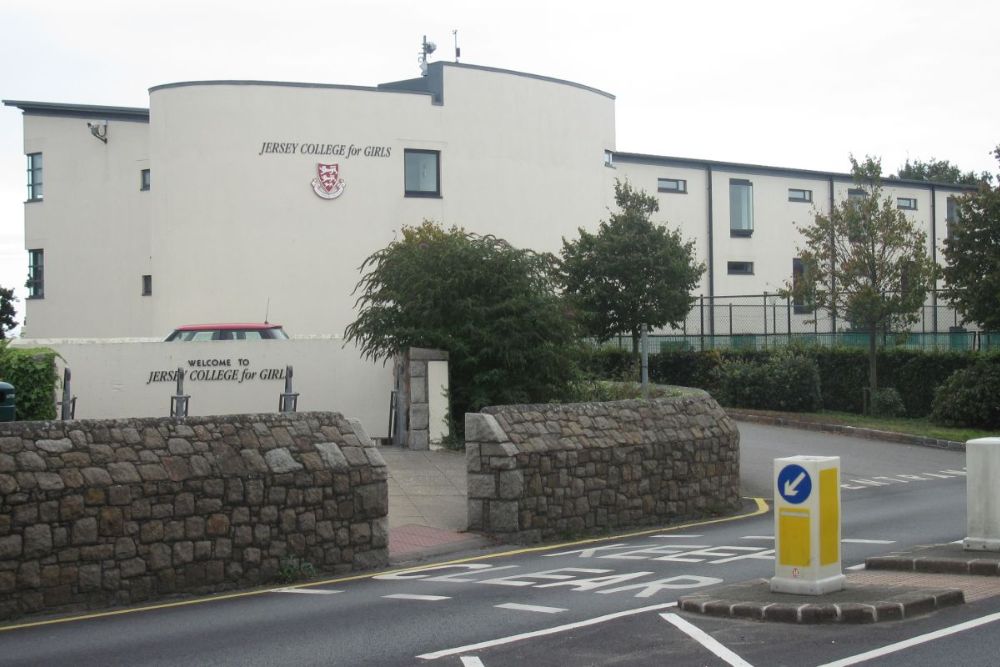 "I imagine every school is going to go through this in waves over the next fortnight and it seems to us as parents that the government just don't care, they've washed their hands with it and hope the summer holidays come quickly.
"We've got a real problem and it's getting to a point where it's untenable for parents."
The government relaxed rules earlier this week for children identified as close contacts.
Secondary school children were told they could exit isolation after a negative Day 5 test, while primary and nursery children would only have to isolate until receiving a first negative test.
Despite this, many schoolchildren are isolating for longer than five days because of the delays in getting tests sorted.
The government is telling direct contacts not to call the coronavirus helpline, which is struggling to keep up with the number of calls it is receiving.
Mr Jenkins says he knows other parents who are not getting called for tests until more than a week after the original contact.
He says the government is failing to get children back into the classroom quickly enough.
"For example, the schools have lateral flows set up that were there in place for the older children who are now not at school, certainly the Year 13s and Year 11s are no longer there, so why can't we use some of that testing facility to at least get the children who are negative back into school faster?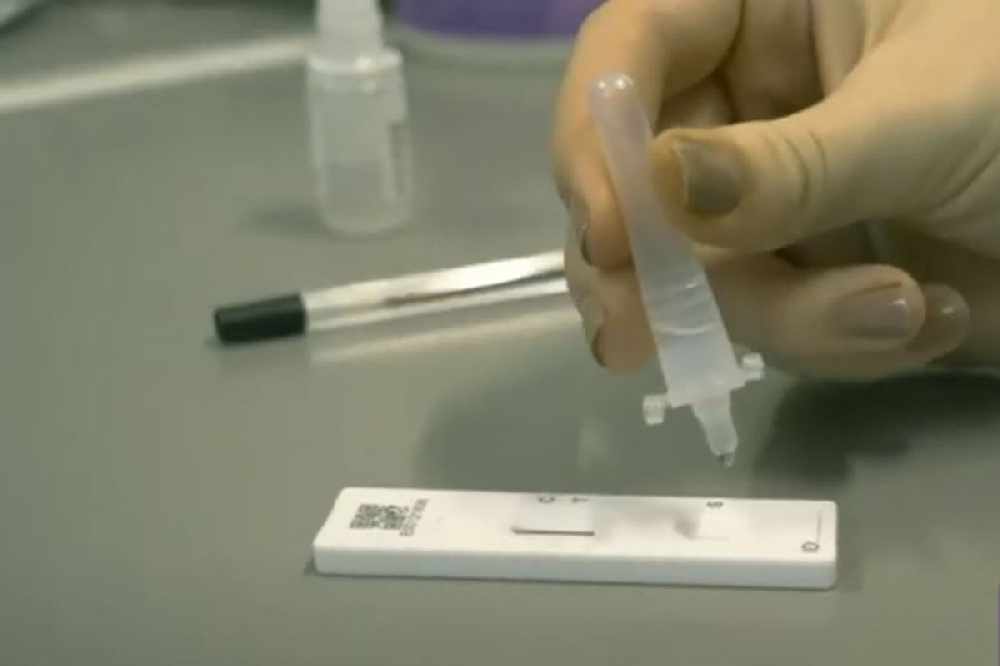 "I fully understand there has to be an element of contact tracing because at the moment, the policy is obviously to keep this thing under control, however, they've got to out more resources to getting the kids back into school, they've got to be the very first priority for us.
"Let's get the children in their education. They've missed enough over the last year, they don't need to be missing more unnecessarily.
"I feel for the schools because they are performing that task now of trying to trace all these children from seating plans and emailing parents and calling parents from all over the island and not having time to actually look after the kids education."
29 Jersey school pupils tested positive in the week starting 21 June. 25 school pupils tested positive on 1 July alone.
The majority of cases are because of the Delta variant of Covid-19 which is affecting younger age groups.
Many other parents have also commented online at the time being taken to get tests sorted for their children.
"Shame we can't celebrate (Jersey Children's Day) as my daughter is in isolation after being a direct contact and still waiting for a call to get her first test! - Tracy
"I've been waiting since Monday Lunch time, no one has contacted me at all! I'm missing work and my son is missing school. 72 hours is just not realistic! I called and they were not able to advise or help! - Moira
"My daughter was sent home Tuesday as direct contact and still no call, I've also tried chasing." - Suzanne
"My son is a direct contact and we are now entering day 5 and NO contact from you/contact tracing team for a day 0 test or a day 5 test...let alone the day 10 test!!! We have chased and so has the school, so we have been told. This is NOT good enough for a 'direct contact'!!! Farcical beyond belief!!!!!!!!!" - Nuala.
"Daughter sent home at lunchtime on Wednesday & still waiting for someone from Contact Tracing to make contact. 72 hours is at 13:58 tomorrow. I do hope they get a move on! So disruptive & damaging to these poor kids. An important transition to Hautlieu totally wrecked for so many." - Carol.
Channel 103 knows of one primary school that currently has four year groups affected - with more than 100 pupils aged 7-11 isolating awaiting tests or results.
Those classes will remain closed even to pupils who are negative because there is a shortage of teachers due to isolation requirements.
A number of Jersey businesses are also being affected by the rules on contact tracing. Wysiwig has closed temporarily and El Tico has been forced to reduce its offering.
Channel 103 has been told of one 18-year-old who was identified as a direct contact who is getting her first test on 6 July, one week after she went into isolation.
Adult direct contacts who are not fully vaccinated have to isolate until getting a day 10 negative test.
Holidaymakers are also reporting a longer than usual wait for test results to release them from isolation.
Visitor Betty Redondo tweeted she had been waiting 28 hours despite being in the island on a 'short break'
In response, the Chief Minister, Senator John Le Fondré, released a statement on Saturday afternoon saying the government will 'urgently review' its policies to minimise disruption for islanders:
"Ministers are acutely aware of the issues currently being faced by many Islanders and businesses as a result of COVID-19 contact tracing and isolation requirements.
"We also understand the frustration felt by those who are unable to access the Coronavirus Helpline or who are seeing increased waiting times for test results. We have allocated additional resources to manage the demand, and staff are working hard to reduce the backlog.
"The Competent Authorities Ministers will be meeting over the weekend to urgently review our policies and to achieve a resolution that minimises the negative impacts on Islanders, and protects businesses that are currently unable to operate."
The government also tweeted that it is working to solve technical issues with people getting test result and appointment messages.
This afternoon, the head of Scrutiny, Senator Kristina Moore, wrote to the Competent Authority Ministers - the group of senior politicians responsible for overseeing emergency matters - calling for an 'urgent rethink' of contact tracing policies and a 'simpler solution':
"Today over 3,000 people are isolating as they are direct contacts of a positive covid case. This is impacting upon businesses, schools and families.
"Whilst those working in the contact tracing centre are doing their best, they are clearly inundated by callers. The lengthy process they have to go through takes time which is causing the system to fall over.
"The time has come for an urgent rethink of policies around contact tracing and a simpler solution is needed."
She emphasised the far-reaching impact the contract tracing problems are causing:
"Hospitality businesses have been particularly hit hard as the island has responded to covid 19 by restricting freedoms; they cannot remain open if their staff are contact traced. Most are struggling to find enough staff to open in the first place due to a shortage of available people.
"Children have endured homeschooling for months and they have a great deal of catching up to do. Sending whole classes and year groups home is not helping them to catch up on the hours they have missed in their classrooms."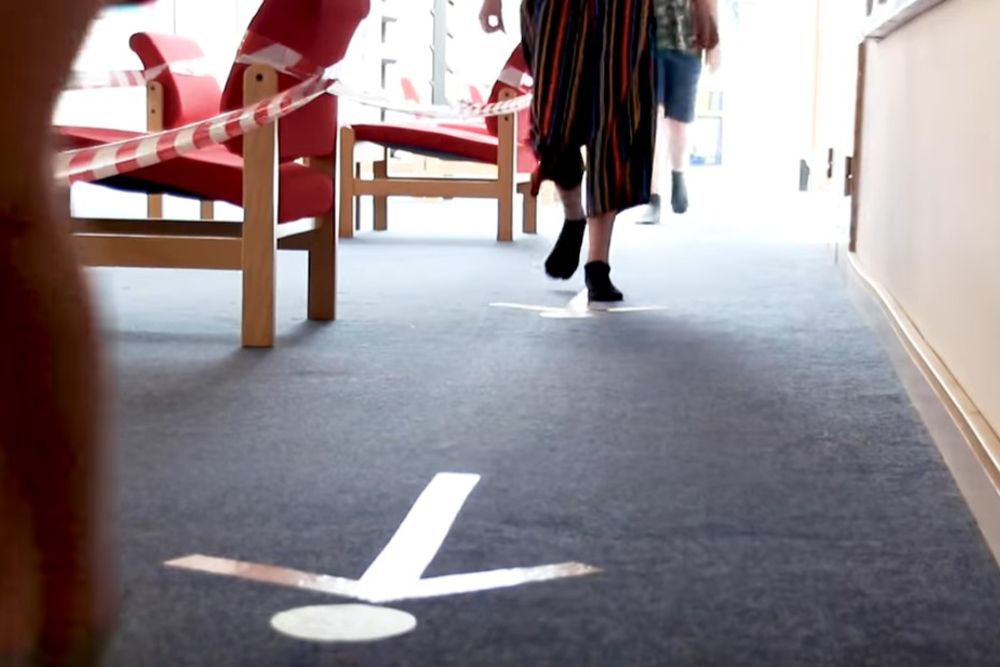 Inside one school with COVID-19 preventative measures in place
Senator Moore said that while the island should be pleased with how many people have already been vaccinated, the government needs to consider that those yet to be fully imunised are generally 'young, fit and unlikely to suffer' to the same extent if they contract the virus.
She called on Ministers to accept the 'low risk' COVID-19 poses to those yet to be fully vaccinated and introduce an automated, online booking system for PCR tests, rather than relying on a manned helpline:
"Evidence shows that those who have been double vaccinated are catching the virus, but their symptoms are mild. So the risks here are low. I call you on to please reconsider the risk that this virus is posing the lives of islanders and act now to spare the education and livelihoods of those who have already suffered enough.
"The island needs to utilise the technology it has to in the first instance provide online booking forms for PCR tests. Ultimately an automated system to speed up the process and keep our hospitality industry and our classrooms functioning.
"The majority of islanders have demonstrated over the past year that they take their personal responsibility in society seriously. If you ask them to step up so that we can better control this situation, I have no doubt that they will."
The Senator's message has been endorsed by the Children's Commissioner, Deborah McMillan.
She says she 'fully supports' Senator Moore's urgent call for action, to make sure that children and young people can go about their lives with minimum disruption'.
Mrs McMillan added 'We cannot allow the rest of term to drift by without a resolution to the issues.'