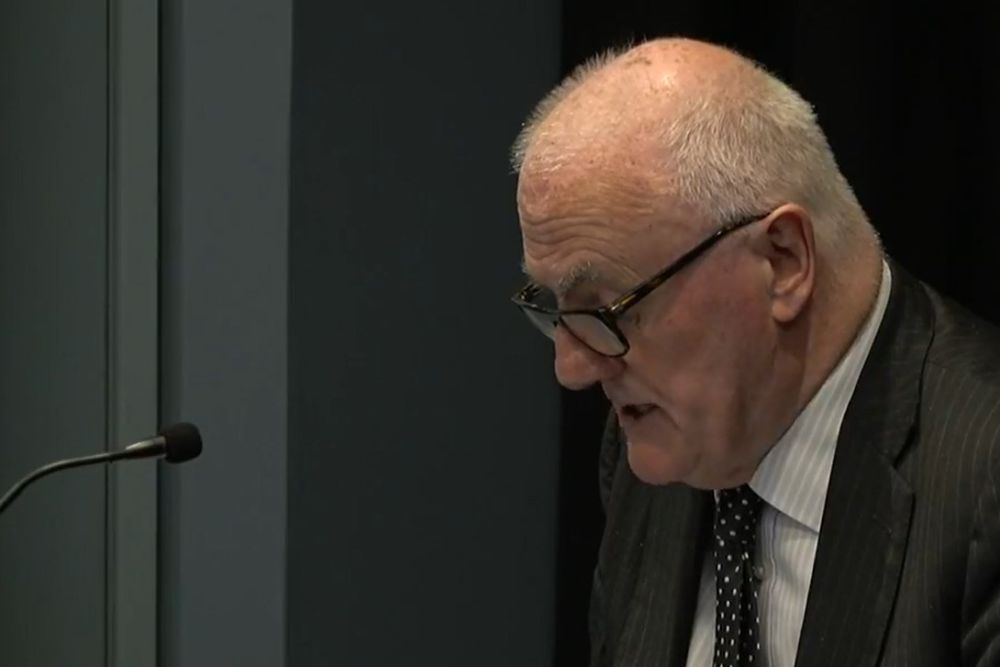 Guernsey's Chief Minister, Deputy Peter Ferbrache, is self-isolating at home after testing positive for coronavirus.
His deputy as Chair on the Civil Contingencies Authority, Deputy Heidi Soulsby, made the announcement at a media briefing this lunchtime.
She says Deputy Ferbrache received a positive PCR test result this morning.
He has recently been in London, along with his Jersey counterpart, Senator John Le Fondré, at the national remembrance service at the cenotaph.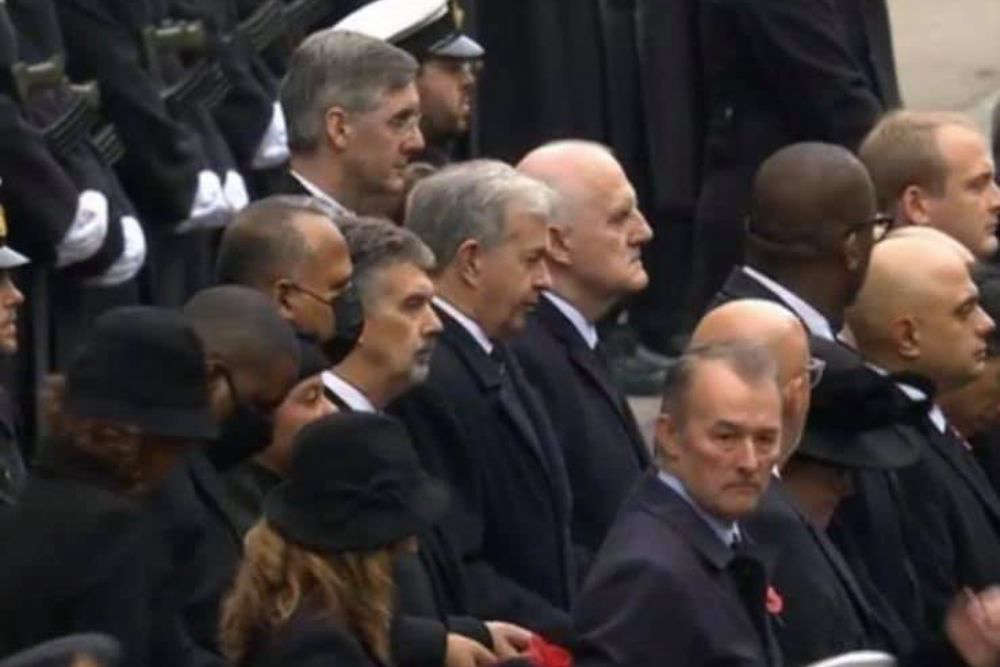 Deputy Peter Ferbrache next to Jersey's Chief Minister, Senator John Le Fondré, at the Cenotaph in London last week.
A spokesperson for Jersey's government says Senator Le Fondré has not been identified as a close contact:
"The Chief Minister has not been contact-traced and has not exhibited any symptoms of Covid-19.
"Senator Le Fondré has been undertaking regular Lateral Flow Tests in line with government advice, including one earlier today. All tests have returned negative.
"The Chief Minister has wished Deputy Ferbrache well."
At the media briefing, Deputy Soulsby said there will be no changes to Guernsey's current Covid-19 advice before Christmas, but said a change could happen in the new year if case numbers continue to rise.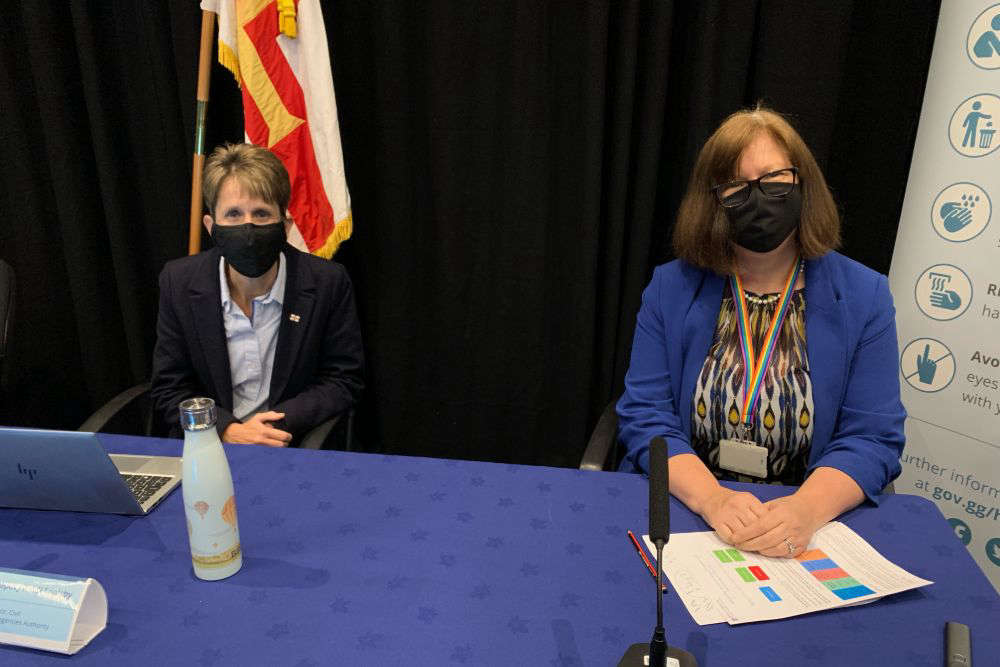 Deputy Heidi Soulsby and Dr Nicola Brink at today's media briefing
Deputy Heidi Soulsby has reaffirmed the CCA's message that a mandate on mask-wearing wasn't necessary, following last week's suggestion that it was still 'on the table'.
"In the last few days we've seen the use of face coverings increase dramatically. Retailers tell us they are now seeing around 80% of customers using them.
And, yes, we know that's not the case everywhere but certainly you can see there has been a gear shift when you're out and about.
Lets remember what we're trying to do. Well what we're not trying to do is stop every single case of Covid. We really don't need to given how well-vaccinated we are.
Remember, our hospital is coping well. What we're trying to do is reduce the spread, slow it down, keep cases manageable."