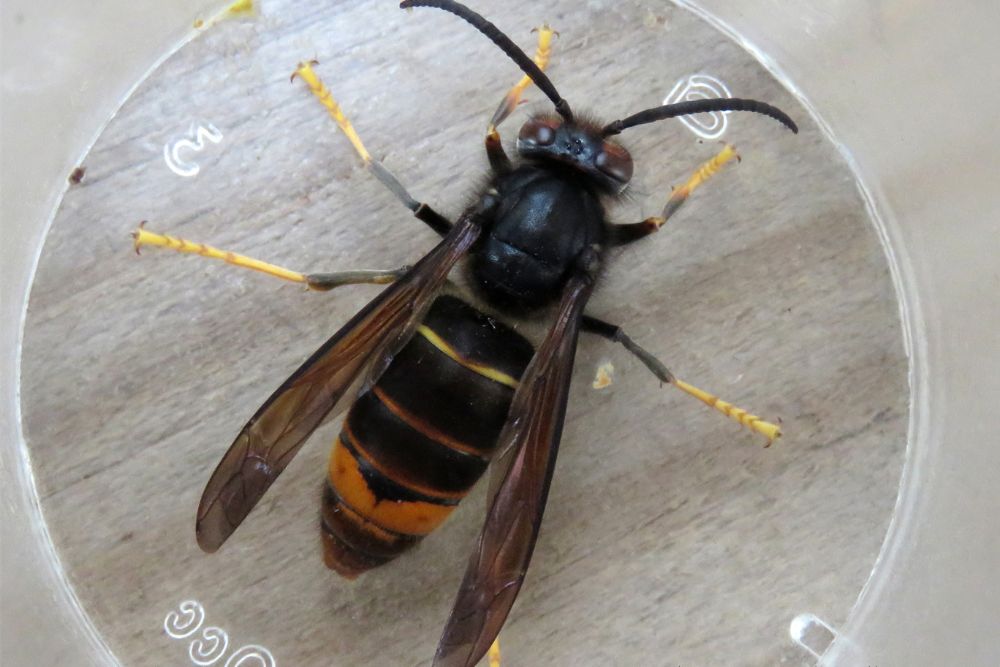 Islanders are being encouraged to report potential hornet sightings or looking out for small nests made by the queens.
Three queen Asian hornets have been captured in the last week following an unusually quiet Spring.
They take the total number of queens captured this year to four, after one was discovered in April.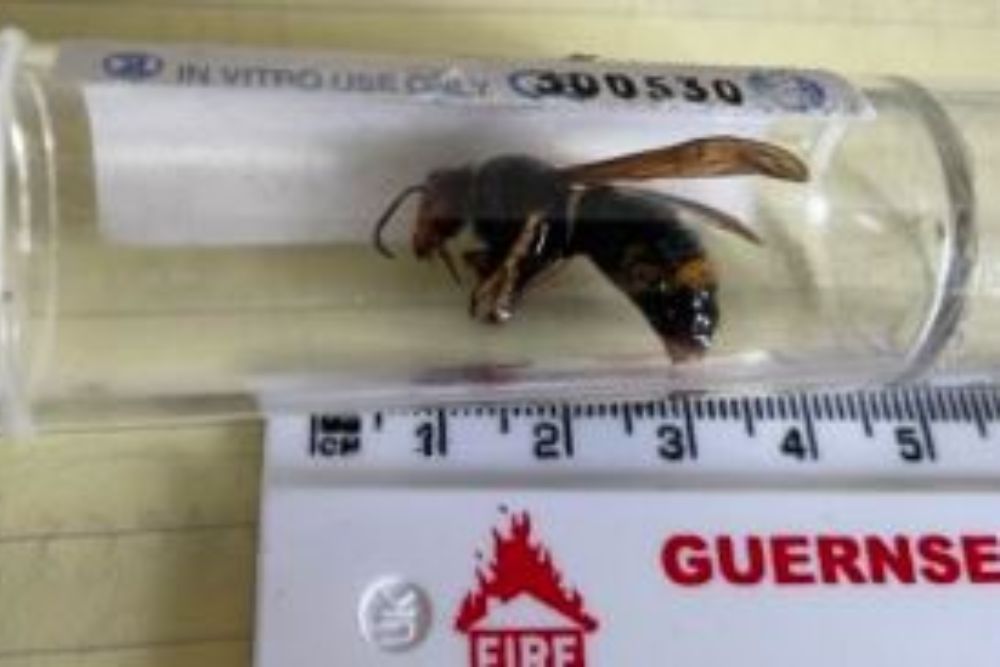 Traps located 500 metres apart around the entirety of Guernsey are proving effective as a result of the new hornet tracking system implemented last Summer.
Based on previous years' hornet movements, the indications suggest that these hornets have all recently arrived from France. There could however be earlier arrivals that have remained undetected and may have already started building nests and raising worker hornets.
Project Coordinator for the Asian Hornet Strategy Francis Russell, says community effort is required to tackle the problem.
"We cannot emphasise enough the important role played by members of the public in reporting potential Asian hornet sightings or looking out for small nests made by the queens at this time of year.
"The early nest made by the queen hornet is similar in appearance to those made by a queen wasp. It is usually found on a sheltered rafter or ceiling, made of a pale brown papery material and starts off about the size of a golf ball. If you have any doubt about what you have seen/found, please try to take a picture and get in contact – we will be more than happy to help you identify it.
"Our aim is to ensure that we can keep the populations of Asian hornet as low as possible, to protect public health and the Island's biodiversity. We remain especially grateful for the assistance of the volunteers involved with the Spring Queening project and to all Islanders who play a part in helping us detect and capture this invasive species."