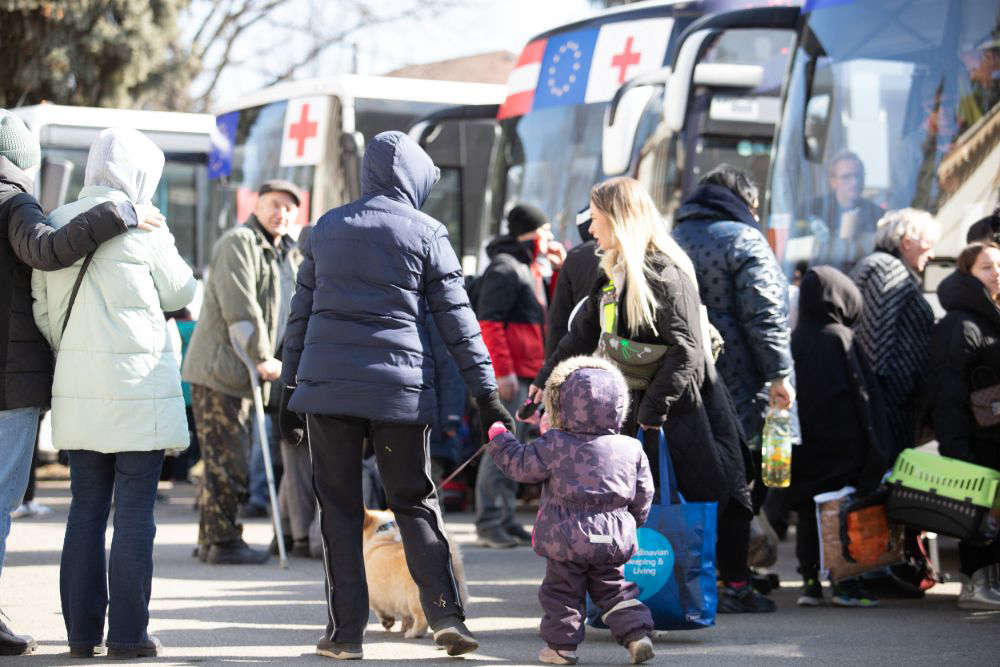 The Bailiff's Ukraine Appeal has donated a further £30,000 to the Disasters Emergency Committee from the £365,000 raised so far.
The Bailiff's Disaster Relief Fund for Ukraine was opened on 4 March 2022 and followed a donation of £500,000 by the States direct to the DEC.
The DEC brings together 15 leading aid charities to raise funds quickly when there is a crisis overseas. It is working with humanitarian agencies on the ground in Ukraine to help those affected by Russia's invasion.
The Bailiff, Richard McMahon, says the response of islanders has been amazing.
"People in Guernsey continue to show incredible generosity in their donations. I have been truly humbled by quite how much has been donated.
I thank everyone who has contributed, whether a firm, charitable organization or individual."
Very quickly after the appeal opened, the amount raised by islanders broke any previous records set by the Bailiff's fund, which was set up in 2001.
Within weeks, an initial sum of £200,000 was transferred to the Disasters Emergency Committee, followed by £125,000 on 25 March while £30,000 will be sent today (5 April).
The Bailiff says the people of Ukraine remain in need of help.
"While in some areas the Russian forces may have pulled back, the humanitarian crisis in Ukraine continues with millions of people affected by the indiscriminate bombing of towns and cities. Countless refugees forced to flee their homes because of the war still need our assistance to help to alleviate their suffering."
The Bailiff's Disaster Relief Fund remains open and anyone who wishes to make a donation can do so as follows:
• By bank transfer:
Bank: NatWest Bank, Guernsey
Sort Code 60-09-20
Account Number 74070487
• In person at the bank counter:
Any branch of NatWest in the Bailiwick for the account of Bailiff's Disaster Relief Fund Ukraine Appeal, number 74070487
• By post:
Cheques may be made payable to Bailiff's Disaster Relief Fund Ukraine Appeal and sent to The Bailiff's Chambers, Royal Court House, St. Peter Port, GY1 2NZ
Donations can also be made directly through the Red Cross, UNICEF and the Disasters Emergency Committee websites.