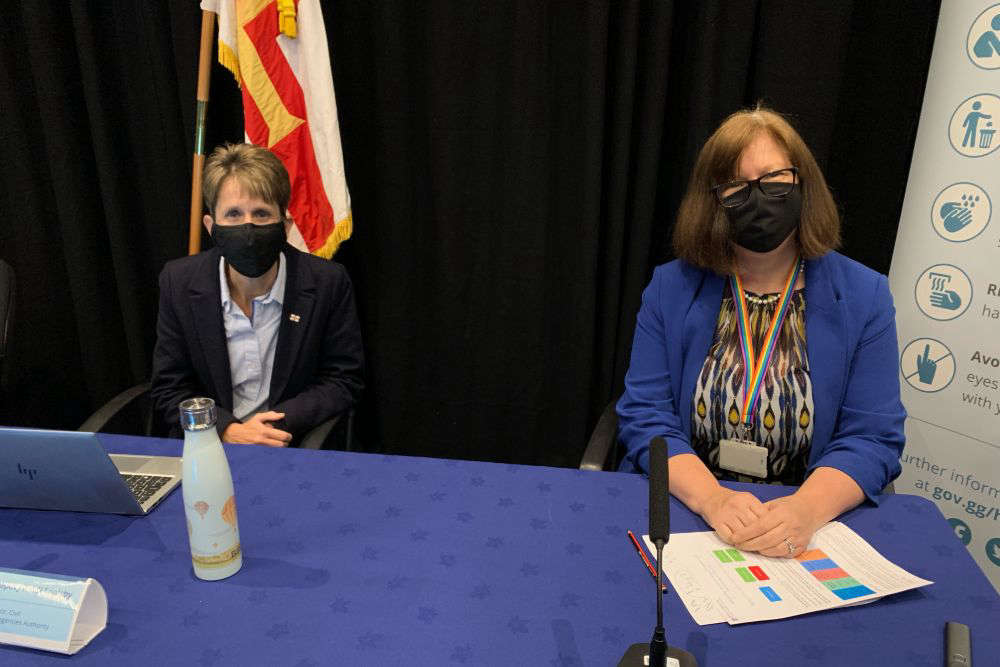 Dr Nicola Brink has praised the at-home Lateral Flow testing system and vaccination uptake as reasons why masks haven't become mandatory.
The Director of Public Health has revealed that 40% of those aged 50 or older have already taken up their Covid booster jabs.
Around 80% of 16 and 17 year olds have also had at least one dose of a vaccine.
Earlier this week, it was announced that that the booster programme would be extended to over 40s and a second dose offered to 16 and 17 year olds.
At the most recent Covid-19 briefing, Dr Nicola Brink said that islanders aged between 40 and 49 should expect to see an invitation in the post soon.
"It depends on the timing, when they had their last dose of vaccination. I would anticipate, and again I would need to have a look at the exact timings, that it would be by the end of January."
Since lateral flow tests became available to the entire island, they have identified around 70% of the daily coronavirus cases.
Dr Brink says that LFTs are also a major help to contact tracers.
"It is really effective in minimising your period of contact tracing because if you lateral flow negative we know that your chance of transmitting the virus is extremely low.
So if you are negative one day and positive the second day what's happening is people are taking their lateral flow test in the morning, they were asymptomatic, they were negative yesterday so we have no contacts other than their household."
The Director of Public Health told islanders that the vast majority of cases found in the community are in the 10-14 age group because they are unvaccinated, explaining some of the high numbers.
Dr Peter Rabey also confirmed that the majority of cases who end up in the hospital are in the over 60 age group or are unvaccinated.