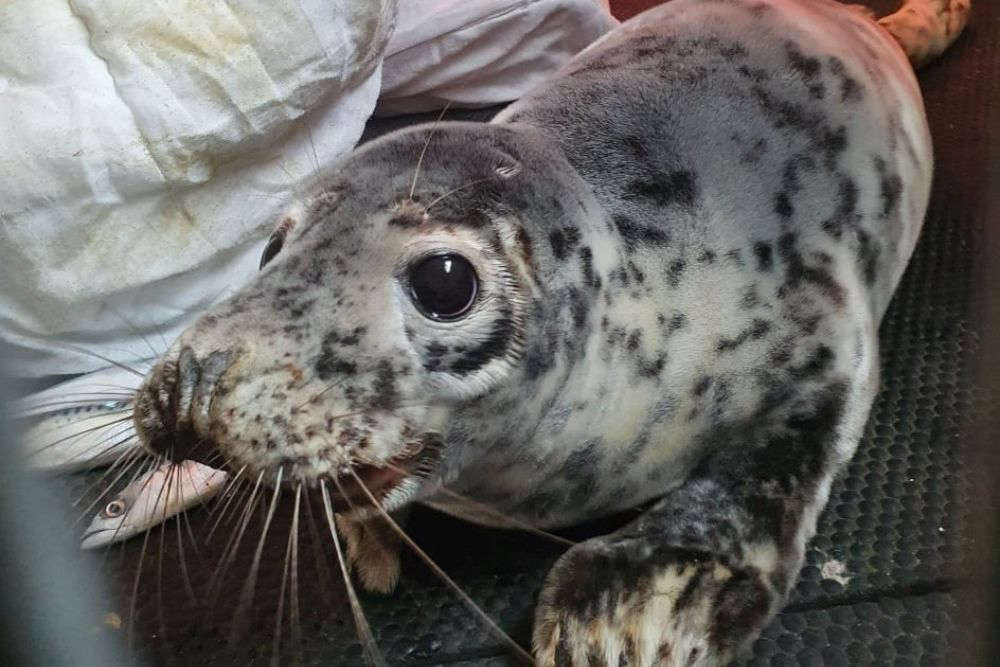 A very poorly seal has been rescued from Guernsey's coast.
The pup has been named Maverick and is being looked after in the animal shelter's intensive care unit where he has already been enjoying some fish.
Head of Marine Mammals at the GSPCA Geoff George says the recently rescued seal is in need of great care.
"We had a call for a sick seal pup at Les Pecquiries. We have been monitoring and tried to catch the same sick seal pup, and thankfully today (5 April) we manged to catch what is a very poorly seal. At only 14kg it should be well over 40kg for its young age."
Marverick is the seventh seal in the GSPCA's care. He joins Sizzle, Luna C, Jagho Herman and Blueberry from Guernsey, and Aurora and Eliza the Jersey pups.
It's hoped that a number of those seals currently being looked after can soon be released back into the wild.
GSPCA Manager Steve Byrne says the young seals have a large appetite for fish.
"Its been a really busy seal season and we now have seven in our care which means we are going through a huge amount of fish and proves the need for a new Wildlife Hospital.
"The new very poorly pup Maverick has already taken some fish, but we are concerned it might have a lung infection.
"We thought we were at the end of the seal pup season in the Channel Islands and hopefully with the nice weather we are hopeful are services won't be needed to rescue any others until the next season."
The GSPCA are advising that islanders call them on 257261 if they discover a seal pup.
You can find advice on what to do and how to identify a sick seal pup at http://www.gspca.org.gg/animal/seal-advice