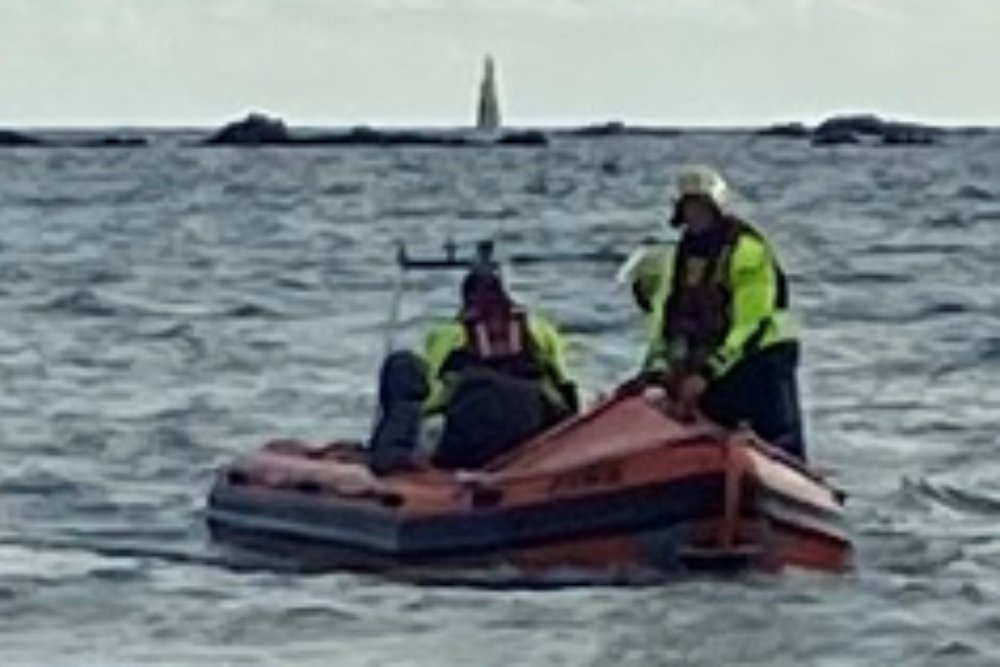 Two men and a dog have been rescued from the rocks off Jersey's coastline after being cut off by the rising tide.
Jersey Fire and Rescue say they were unharmed and safely returned to the beach by its inshore rescue boat.
Islanders have been reminded to check the tide times before setting off on a coastal walk:
"If you intend to undertake activities in tidal areas, please remember to inform a responsible person concerning where you will be and when you will be back.
"It is also highly recommended for at least one person in the group to have a mobile phone. A torch is also recommended if you activity is taking place in the later hours of the day."