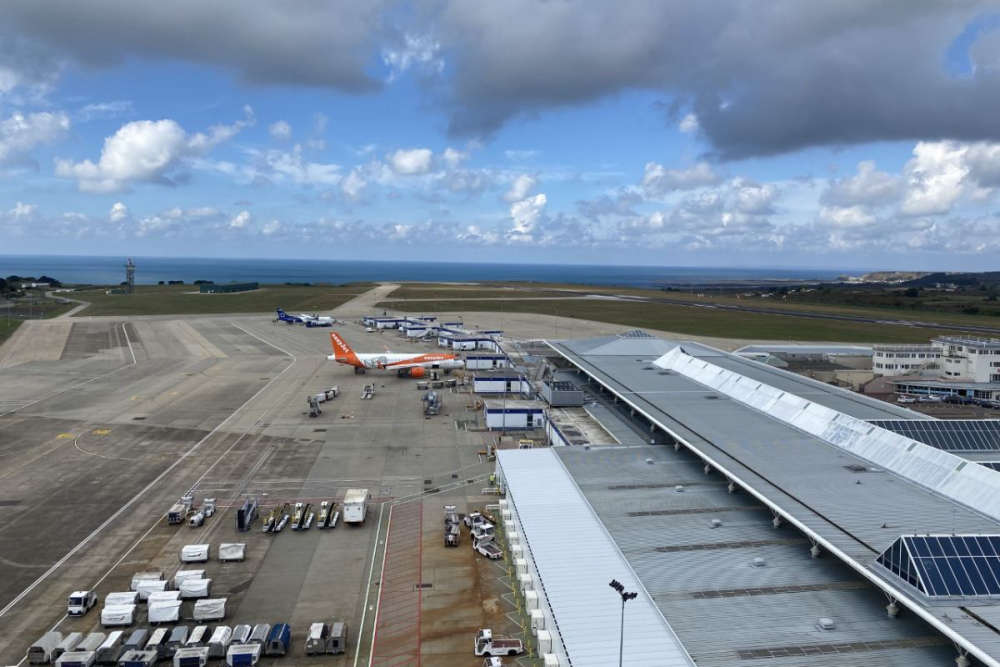 There has been a sharp recovery in passenger numbers for Ports of Jersey, to almost 80% of pre-pandemic levels.
Ports of Jersey says that ranks the fourth fastest recovery of all the airports in the UK and Crown Dependencies.
Passenger numbers almost doubled in 2022 compared to 2021 (up 97%).
The company says it is making money again, reporting an operating profit of £1.9m. It had made a loss of £4.3m in 2021.
Bosses say some of the success is down to new long-term deals with easyJet and British Airways.
The former has launched its first European route from Jersey to Amsterdam, while BA confirmed a five-year commitment to fly to Heathrow.
Bosses say, they're confident the upward trend will continue thanks to new air routes and plans to transform the harbour.
PoJ CEO Matt Thomas told Channel 103:
"It has been building back from an unprecedented impact on the travel sector.
It has been a really good year of recovery for us, and now we are moving more into our development plan.
As islanders, we need to travel - whether that's for business or visiting loved one. But also, we did a lot of work during the pandemic with our airline partners to build up trust and confidence in Jersey as a destination. The airlines see a really big opportunity for Jersey."
PoJ Chairman Mark Chown says financial performance outperformed expectations:
"As we transition out of the pandemic, I am very proud that Ports of Jersey has not sought, or received, any taxpayer support over the last three years, distinguishing us from all other airports and ports across Europe."
Ports of Jersey says it is anticipating further growth in connectivity in 2023, as well as starting its regeneration of St Helier harbour.
It is also working on the projects trialling the use of green hydrogen as an airline and maritime fuel.