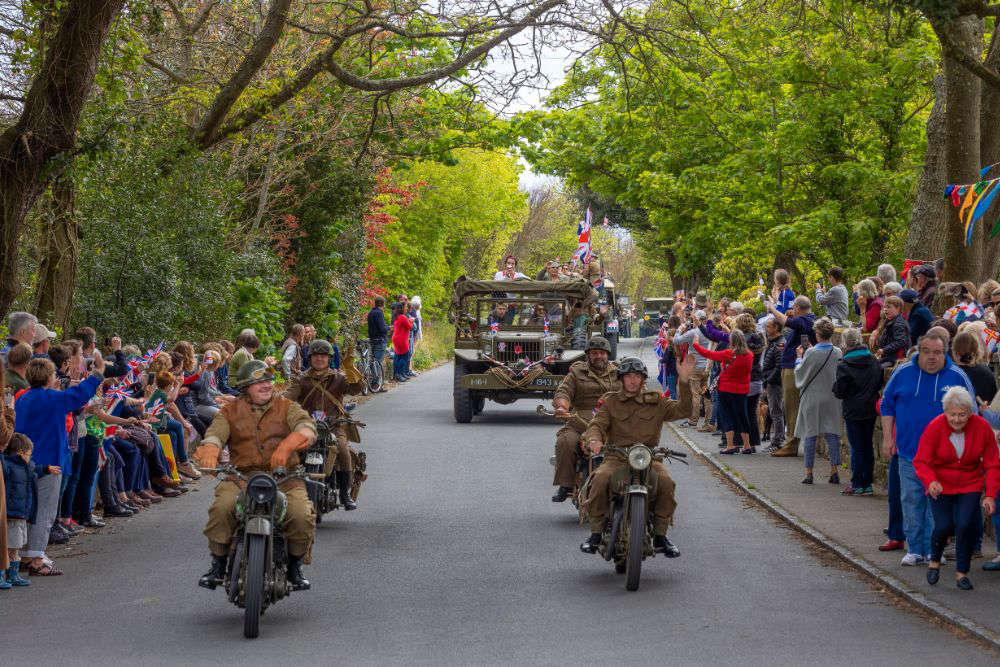 Parish events have been timed to take in the island-wide cavalcade
Eight Guernsey parishes have events planned for Liberation Day.
Smaller celebrations are taking place across the island after the authorities announced they would be making funding available to each of the ten parishes rather than staging the seafront celebration in St Peter Port.
Education, Sport and Culture said it would split the overall budget that would have previously been used to put on events in town, and give it to the parishes to organise their own community-centred celebrations.
"We invited parishes to put on an event of their choosing, big or small but on May 9th itself, it is so very important that we celebrate on the Islands unique and special day - the actual day Islanders were given their freedom back, which means so much to so many.
The parish events also tie-in with the Island-wide cavalcade, giving parishioners the chance to celebrate within their community. Some parishes have opted for big celebrations, some for smaller ones but either way it is the taking part that matters and I know the community will be truly grateful for the efforts of the douzaine's that are taking part in marking the 77th Anniversary of Liberation Day." - Deputy Sue Aldwell, ESC.
Parish events planned include:
A family fun day and picnic in St Saviour, with music from Bordeaux Blue
Bands including Buffalo Huddleston and Space Pirates of Rocquaine as well as a climbing wall on L'Eree Common in St Pierre du Bois
A family fun day along Les Buttes in St Andrew's with live music, chalk drawing a bouncy castle
Fancy dress and a teddy bear's picnic at the Last Post, along with Crown & Anchor and a BBQ
A family lunch at the parish hall in Torteval
A family fun day and tea party at St Martin's Community Centre Field
A Liberation Day exhibition and tea party in the Vale
Stall, bouncy castles, livestock and tombola opposite the Loophole Tower at Vazon
Forest are hosting a Retro Festival with live music from 'The Three Sixties' at the Mallard and Venture Inn.
St Sampson's will not be staging an Liberation Day parish event.
The commemorative events in the morning will remain in Town with the Laying of the Wreath, the Military Parade, Parade Inspection and Town Church Service.
There will also be 'Liberation Music at the Castle' with free entry to Castle Cornet all day.
The traditional firework display will again take place over St Peter Port in the evening.