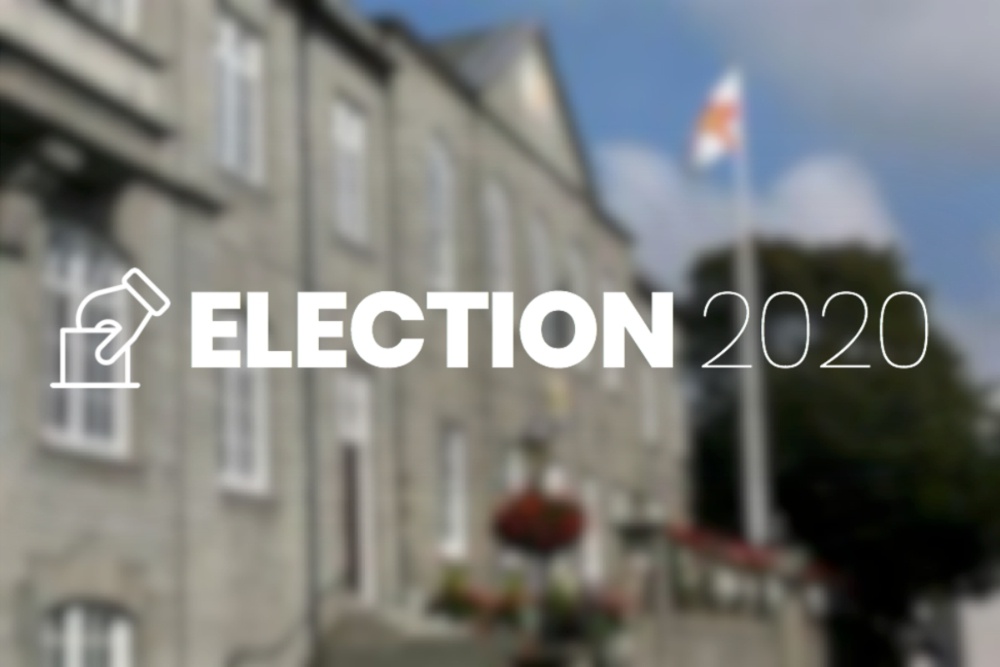 It's been a night of surprises at Beau Sejour as Guernsey had its say over who will govern the Bailiwick for the next four years.
Gavin St Pier topped the poll, followed by Heidi Soulsby and Andrea Dudley-Owen.
Deputy St Pier tweeted his thanks to the near 14,000 people who supported him:
"Thank you so much to everyone who voted for me. Truly humbled by result. We have immediate challenges and no time to waste to deliver more decisive and effective government with new Assembly moving forward together."
In all, half of the class of 2020 will be new deputies, with islanders voting for a combination of tried and trusted and first-timers.
One of the biggest winners on the night was first-time candidate Mark Helyar from The Guernsey Party, who came fourth.
"I'm so glad, it's been really very difficult confusing campaign island-wide. for everybody. I do feel for the independent candidates because a lot of them found it difficult to get a platform, particularly media-wise. It's been fair and it's been clean and everyone's been saying positive things about moving forward," he said.
There were shock departures for Home Affairs President and Mother of the House Mary Lowe, Education Sport and Culture President Matt Fallaize and Environment and Infrastructure president Barry Brehaut.
"This is pure democracy and you've got to take it on the chin," said Mary Lowe, who received 5,042 votes.
"I've had over 26 years, I've been really lucky, I have had a lot of support from the Vale and indeed from the island when I stood island-wide previously in 1997 and it's just a huge privilege to be a member of the States and I've enjoyed every minute of it.
"I've got a lot to be thankful for, and I've come out with a good record behind me."
11 sitting politicians lost their seat. The others to be defeated are Mark Dorey, Sarah Hansmann Rouxel, Shane Langlois, Jennifer Merrett, Jeremy Smithies, Jane Stephens, Dawn Tindall and Rhian Tooley
Peter Ferbrache makes a return to the next Assembly.
"I'm delighted. I mean, fifth place out of 119 candidates. You've got to be pleased with that, anybody's got to be pleased with that. It's a great honour that over 11,000 people voted for me."
The majority of the winners are independent candidates. 10 represent the Guernsey Partnership of Independents and 6 are Guernsey Party members. No Alliance party candidates have been elected.
24,647 people voted in this first island-wide general election - a turnout of 79%.
Here are the results:
Gavin St Pier (13925)
Heidi Soulsby (12782)
Andrea Dudley-Owen (12589)
Mark Helyar (11408)
Peter Ferbrache (11146)
John Gollop (11035)
Peter Roffey (10256)
Neil Inder (10253)
Lyndon Trott (9900)
Susan Aldwell (9881)
Liam McKenna (9314)
Yvonne Burford (9293)
Al Brouard (9269)
Steve Falla (9246)
Simon Vermeulen (9084)
Sasha Kazantseva-Miller (9021)
Sam Haskins (8896)
Charles Parkinson (8820)
Rob Prow (8702)
Chris Blin (8698)
Lindsay de Sausmarez (8647)
Jonathan Le Tocq (8629)
Adrian Gabriel (8404)
Victoria Oliver (8363)
Aidan Matthews (8264)
John Dyke (8216)
Andrew Taylor (7772)
Andy Cameron (7699)
David Mahoney (7530)
Nick Moakes (7426)
Tina Bury (7399)
Simon Fairclough (7398)
David De Lisle (7138)
Marc Leadbeater (7108)
Lester Queripel (6944)
Bob Murray (6721)
Chris Le Tissier (6615)
Carl Meerveld (6475)