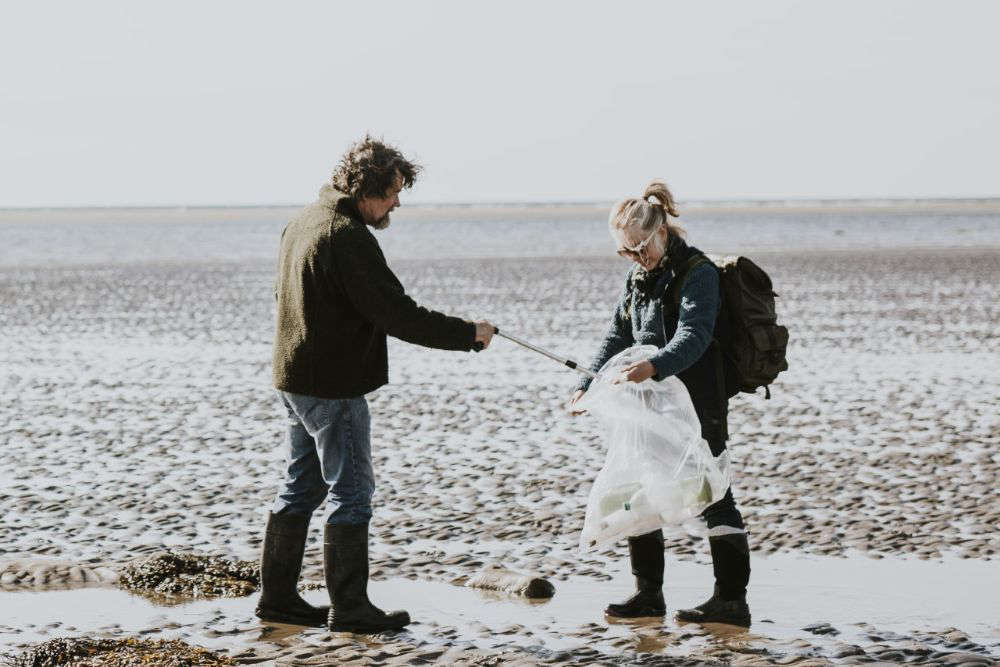 Channel Islanders are being asked to #loveyourbeach this Valentine's weekend - by taking part in annual Big Beach Clean.
There are organised litter picks in Jersey, Guernsey, Alderney and Sark.
800 kilos of ocean waste was removed from our coastlines over the weekend last year. 360 volunteers took part.
The Big Channel Islands Beach Clean is taking place across the islands between 11-13 February.
ALDERNEY
Saturday - Crabby Bay 11am
Sunday - Saye Beach 11am
GUERNSEY
Friday 8-10am at Port Grat (meet at Rousse car park)
Saturday 9-11am at L'eree (meet opposite Taste of India)
Sunday 10-12pm at Vazon (meet at Vistas car park)
Or do your own and log your litter at: https://bit.ly/CETlogabeachclean
SARK
TBD
JERSEY
Saturday
10am Ouaisne Bay with Littlefeet Environmental
11am Long Beach (meeting at the Hungry Whale) with 'Environmental Grouville Group'
11.30am Green Island with 'Highvern'
Sunday
10am La Pulente with Littlefeet Environmental
10.30am La Mare with 'Highvern'
11am Seymour Tower with 'Environmental Grouville Group'
Islanders can also choose to do their own beach clean and report their findings;
1 - Pick your favourite beach and bring a bucket along with you to collect any marine debris you might find (feel free to pick 3 beaches and clean all weekend!)
2 - Make a note of the following:
- Date, Island and name of beach cleaned
- Any interesting finds
- How many people participated in your beach clean
- Approx. weight (kg's) of what you collected
- Photo of your marine debris
3 - Send your data to your local organisation:
Jersey
Littlefeet Environmental - Courtney (courtneyhuisman@hotmail.com)
Guernsey and Herm
The Clean Earth Trust. Submit details via our online form: https://bit.ly/CETlogabeachclean or email hello@cleanearthtrust.org
Alderney
The Alderney Wildlife Trust (peopleandwildlife@alderneywildlife.org)
Sark
Shakira Christodoulou (shakiraisobel@hotmail.com)
Helen Quin is from the Clean Earth Trust:
"We're hoping that without lockdown restrictions people will be more eager to get out and take part. With plastic consumption rapidly rising, our beaches and wildlife continue to need your help!
The less we find the better. But sadly that is not going to be the case going forward. This problem is going to increase year on year, with plastic production due to double by 2050. You can see the prevalence of micro-plastics on our shores and becoming more and more of issue. We know that these bigger plastics are breaking down and getting into our ecosystem, which is really worrying."