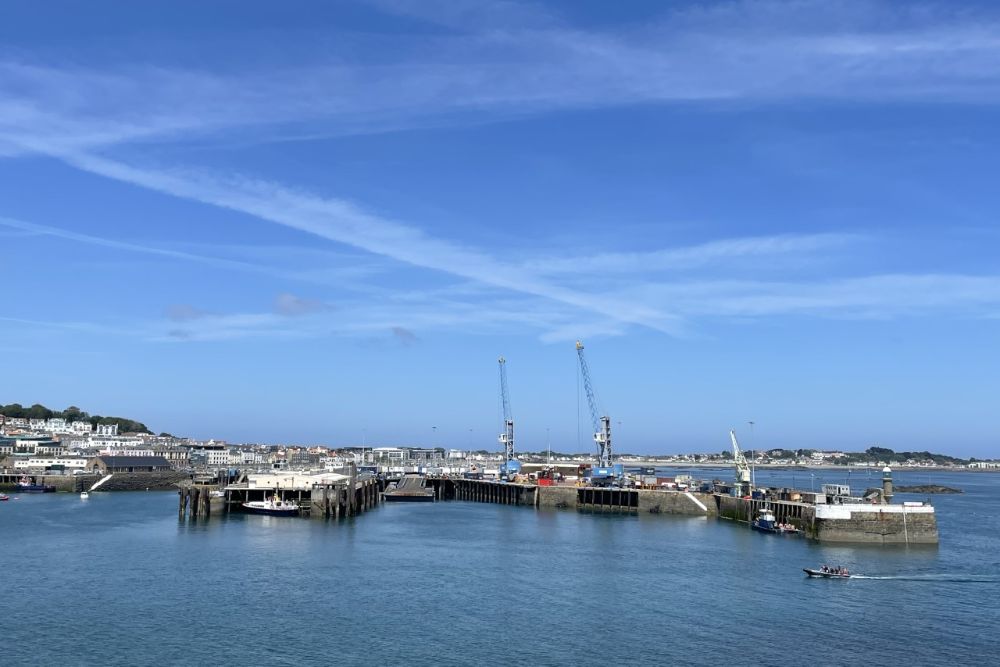 Guernsey's Chamber of Commerce says it welcomes the States' Trading Supervisory Board's future harbour proposals and believes there are many opportunities for the 'blue economy'.
Chamber says, with the redevelopment of St Peter Port and St Sampson's harbours, there is a superb opportunity for a 'virtuous circle of regeneration and renewal to benefit the island as a whole'.
The STSB unveiled its proposed £350m Future Harbours proposal last month. It includes a new port for freight and fuel imports south of Longue Hougue, a new ferry passenger terminal in St Peter Port and revitalising St Sampson's harbour and the Bridge.
Chamber of Commerce's Kay Leslie has been telling Island FM that the harbours' overhaul is a hugely important and complex issue, with many factors that should not be viewed in isolation.
The business group wants it in conjunction with the airport runway extension as part of a cohesive strategy to improve travel links and bring economic benefits.
"It's a working harbour. It needs maintenance, it needs to be future-proof, but it needs to be approached in a very cohesive way. Don't just look at the harbour - think about freight provision and passenger movements if we also looked at altering the runway arrangements within the current boundary for instance - but think about how it all links up, because we have a fantastic opportunity here."
Ms Leslie added that the new plans could provide a comprehensive service for super yachts which could be a tremendous economic enabler.
"The yachts that are built in Scandinavia need to go past Guernsey's shores to get to their delivery points, for instance, in the south of France.
So, if we capitalised on those deliveries for provisioning, for fuel, for all the things that go with it - bearing in mind we're talking about a huge quantity of things that are needed for these massive vessels - that in itself is an economic opportunity."
The Chamber of Commerce member says Guernsey is more than capable.
"All the business groups have said: 'We're here. We've got expertise. We can help with public/private partnerships. We know how to make things happen so, please come to us and let us assist where we can.'"
Several amendments have been put forward, and are to be debated at the June State sitting.
Among them, Deputy Neil Inder and Simon Vermeulen are asking the States' Trading and Supervisory Board to come back to Guernsey's States with a fully-costed plan for creating an extra 100-200 berths in the pool area of St Peter Port harbour.
Their amendment followed Deputies Gavin St Pier and Mark Helyar's recommendations to relocate roll-on, roll-off freight and passenger ferries to a new port at Longue Hougue South.
Deputy Kazantseva-Miller and Deputy Haskins have also tabled amendments to STSB's multi-million pound future harbour proposals to support the island's 'blue economy'.