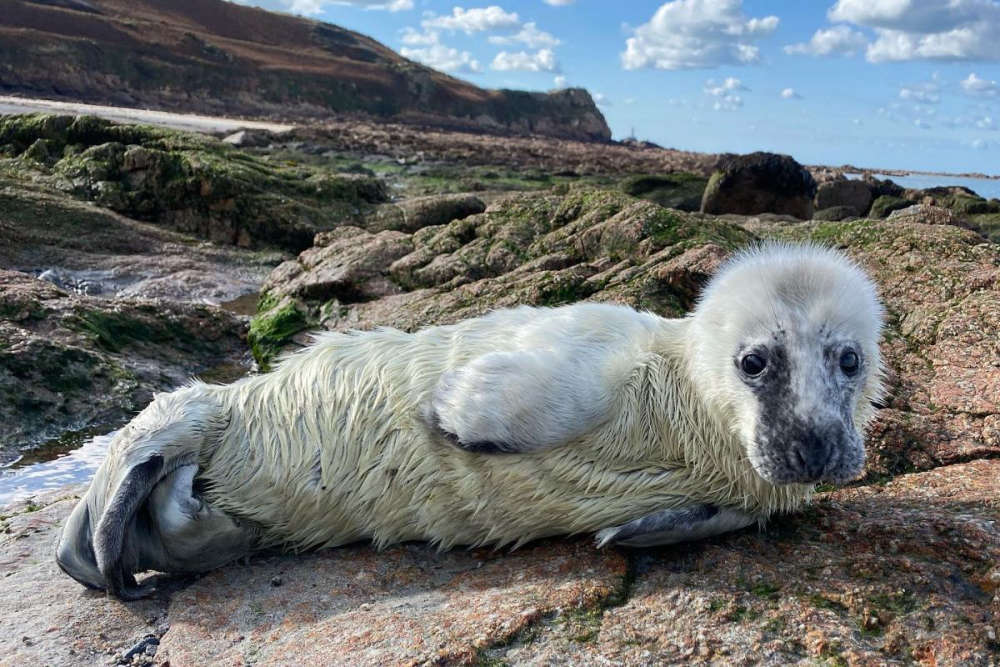 The GSPCA advises islanders to not approach seal pups in distress if rough seas have separated pups from their mothers.
Autumn is breeding season for Grey Seals, and their pups are often born on Guernsey's shores.
The GSPCA says it get calls about abandoned sickly-looking pups every year.
And although the animal charity is pleased islanders want to help, it has warned the public to stay away from seals.
Approaching pups can scare their mothers away, and adult seals can give a nasty bite, which could become infected by bacteria that live in a seal's mouth.
Steve Byrne, the GSPCA manager, explains why pups are being spotted alone:
"It is the grey seal that we predominately see around our shores and with such stormy weather the mums could easily get separated or pups harmed due to the sea conditions.
We really do appreciate a call so that we are aware of its location and condition or send us a few pictures by email or social media, but please don't approach them and certainly don't let your dogs get near."
He explains what to report:
"A healthy pup looks like a big, stuffed maggot without a neck.
However, a thin pup looks sleek, not necessarily bony and has a visible neck, like a healthy dog."
Steve asks that when reporting please make sure you are able to supply the exact location, position on the beach and state of the tide.
You can contact the GSPCA's 24/7 emergency helpline on 01481 257261.