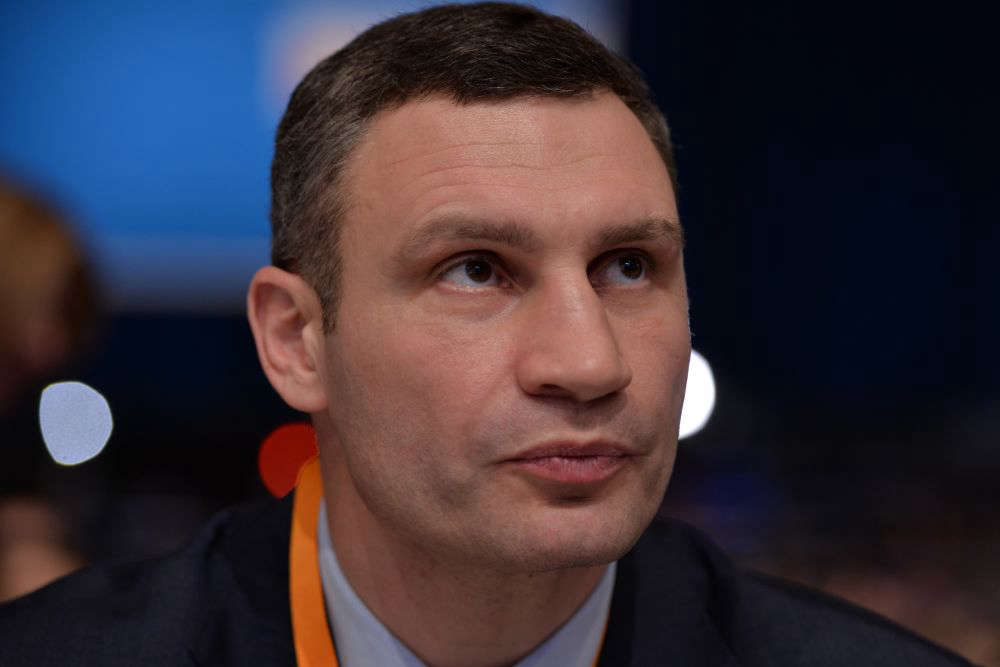 Kyiv's Mayor, Vitali Klitschko (Image Credit: Olaf Kosinsky)
The Mayor of Kyiv has thanked islanders in Guernsey for their £500,000 donation to support humanitarian efforts in Ukraine.
Vitali Klitschko says people in Ukraine 'appreciate this act of generosity from your island' and 'we will never forget who our friends are in life'.
The message was shared by Deputy Gavin St Pier on social media:
Been asked to share, sent on behalf of Mayor of @Kyiv @Vitaliy_Klychko by his Brother @Klitschko on being given news of £500k aid from Guernsey in response to Ukraine's needs:

"We appreciate this generosity from your island. We will never forget who our friends are in life👊"

— Gavin St Pier 🇬🇬 (@gavinstpier) March 7, 2022
The half-a-million pound pledge was donated by the States of Guernsey to the Disasters Emergency Committee's appeal to help Ukrainian people forced to leave their homes.
At the time, the Vice-President of the Policy & Resources Committee, Deputy Heidi Soulsby, said the situation in Ukraine is heart-breaking:
"Our community still remembers the horrors of war and it reminds us of the importance of free, democratic societies standing together to oppose tyranny wherever possible. We will continue to watch the situation in Ukraine closely, but my message to the Ukrainian people is that we in Guernsey are with you."
Islanders across the bailiwick have been gathering clothing and toiletries to send to people in Ukraine caught up in the conflict, following Russia's invasion of the country.
Donations were temporarily suspended on Monday because organisers had run out of boxes to pack them in.
More than 800 bags worth of essentials were dropped to the Land of Green Ginger shop on the Pollet in just five hours on Sunday.
"I am just gobsmacked. I am so overwhelmed by the amount of donations we received... you are amazing. Thank you, thank you so much." - Natalie Silverster, organiser of the aid appeal.
The collection reopen today (Tuesday 8 March) 4pm-8pm and during the same times on Wednesday 9 March.
Guernsey's Bailiff has established a Disaster Relief Fund, and prominent landmarks have been decorated in the colours of the Ukrainian flag, in solidarity with the current situation.
Guernsey has also aligned itself with international sanctions imposed on Russia following its so-called 'special military operation' in Ukraine.
Financial assets linked to Russia are being frozen, Russian vessels banned from calling at ports in the Bailiwick and aircraft banned from its airspace.